FASHION
Fashion conveys the values and branding of Schleuniger. It ensures a unified public image. Schleuniger fashion fosters a sense of identification with the company.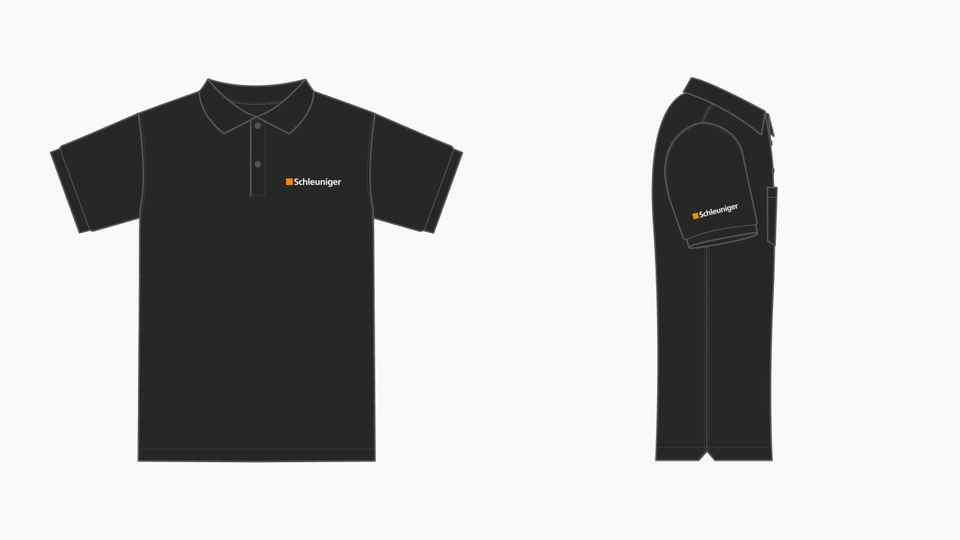 Logo
The Schleuniger logo is always placed on the chest on the left-hand side and on the right sleeve. The orange and white logo without the subline "A Komax Company" should be used.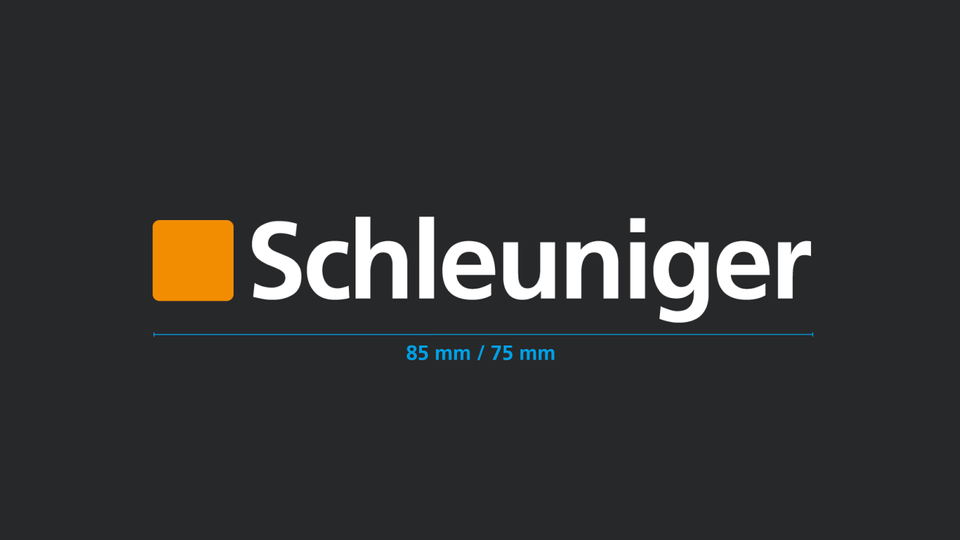 Logo size
The Schleuniger logo has the size of 85 mm in width on the chest and 75 mm on the sleeve.
Logo color
The logo should be printed or stitched in orange and white. 
Orange
RGB 242 / 140 / 0
PMS 144 C
HEX f28c00
White
RGB 246 / 246 / 246
PMS White C
HEX f6f6f6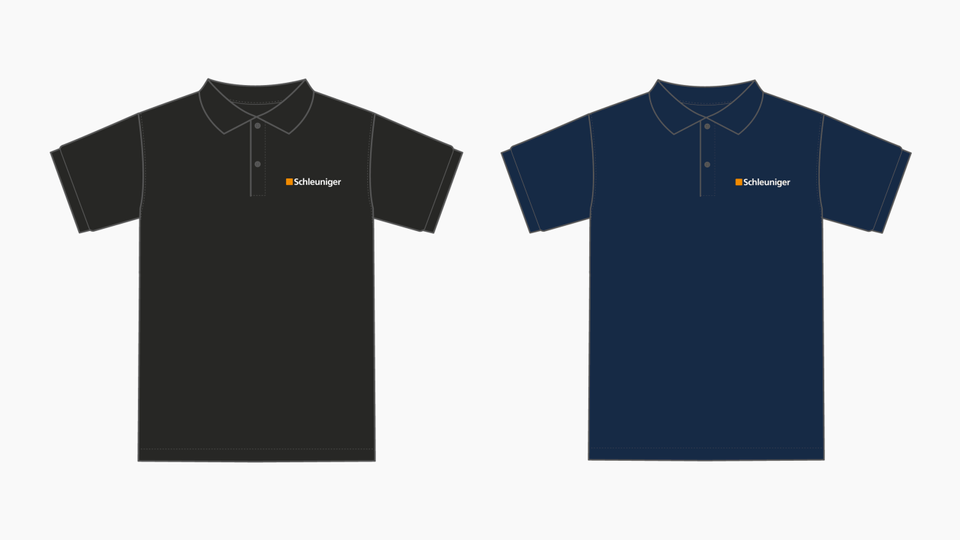 Clothing colors
Schleuniger clothing is always in the colors black and blue. The service technicians use the black polo shirts. In the assembly, the blue shirts and polo shirts are used.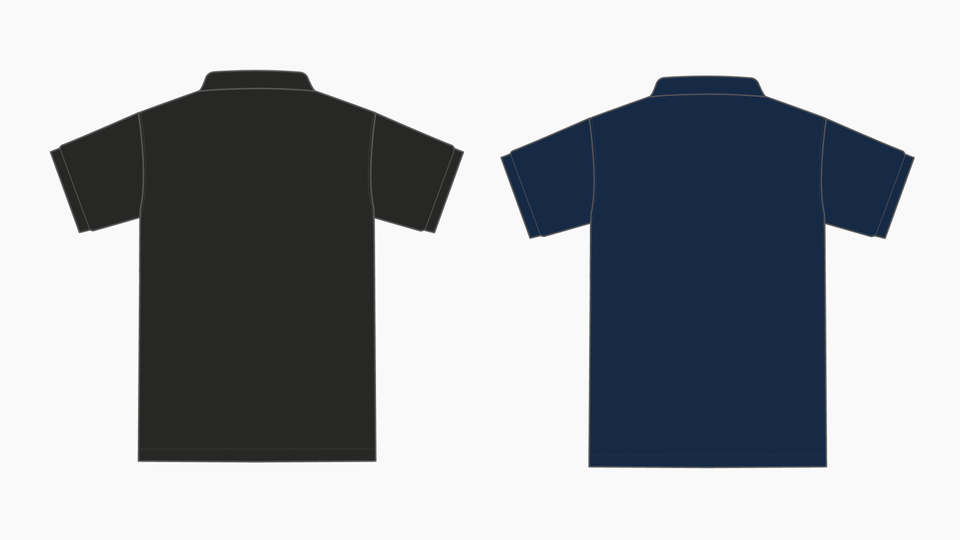 Back
There should be no branding elements — either Schleuniger or designer logos — on the back of t-shirts, polo shirts or vests.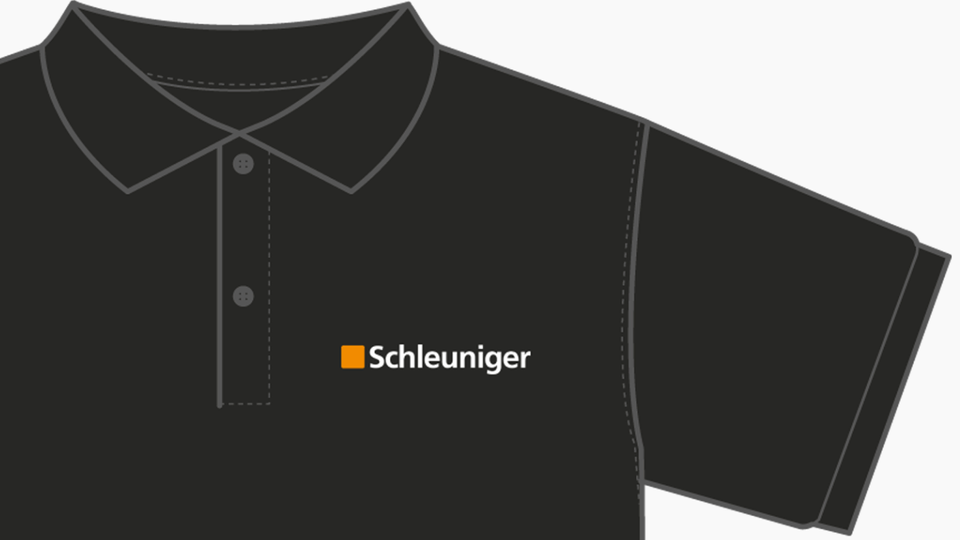 Stitching and printing
For printing and stitching on the fabric, the defined Pantone® colors apply.
Fabric colors
For the fabric, color options include mid blue, dark blue and black.
Black
RGB 0 / 0 / 0
PMS Black C
HEX 000000
Blue
RGB 19 / 41 / 75
PMS 2767
HEX 13294b
---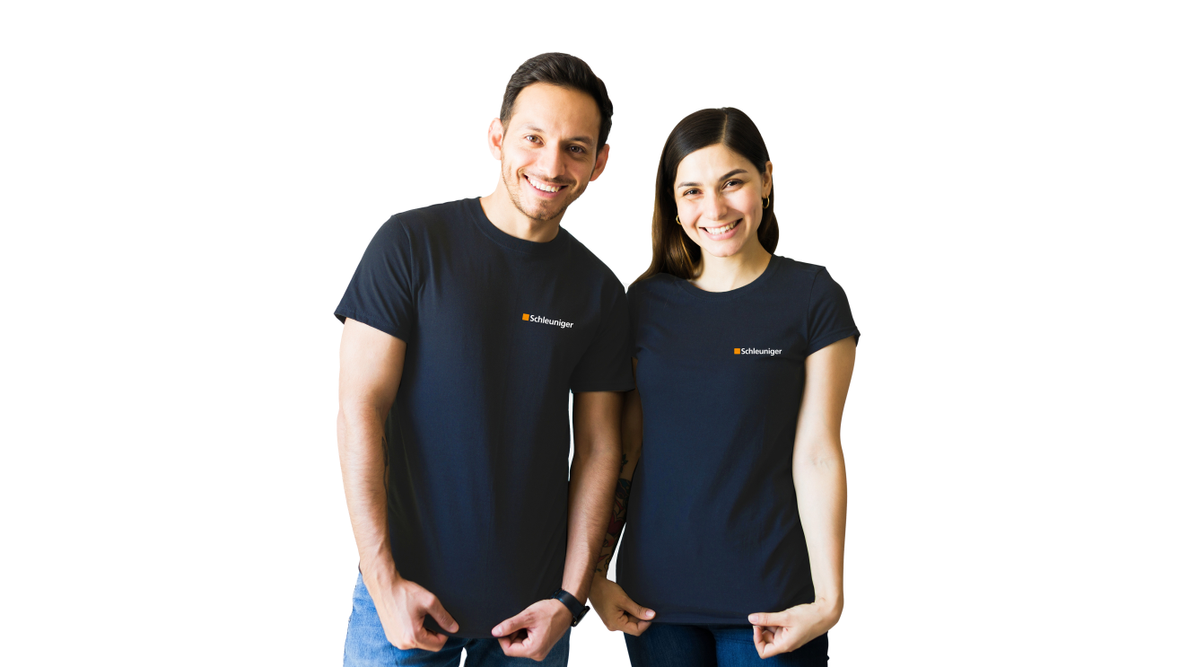 ---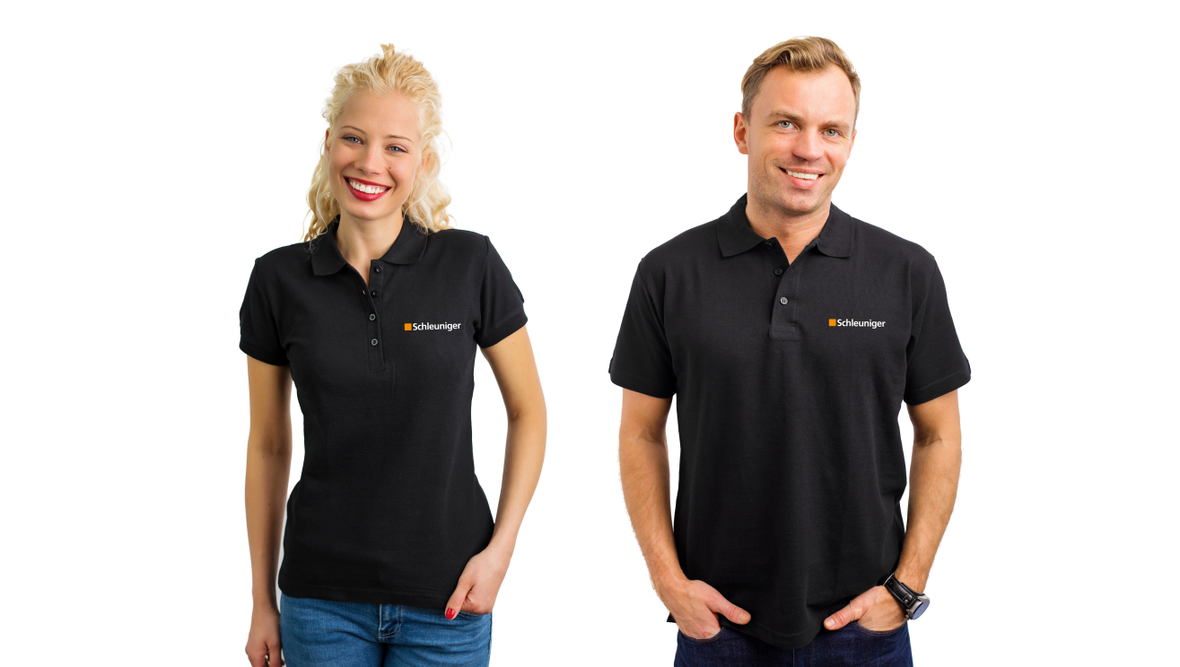 ---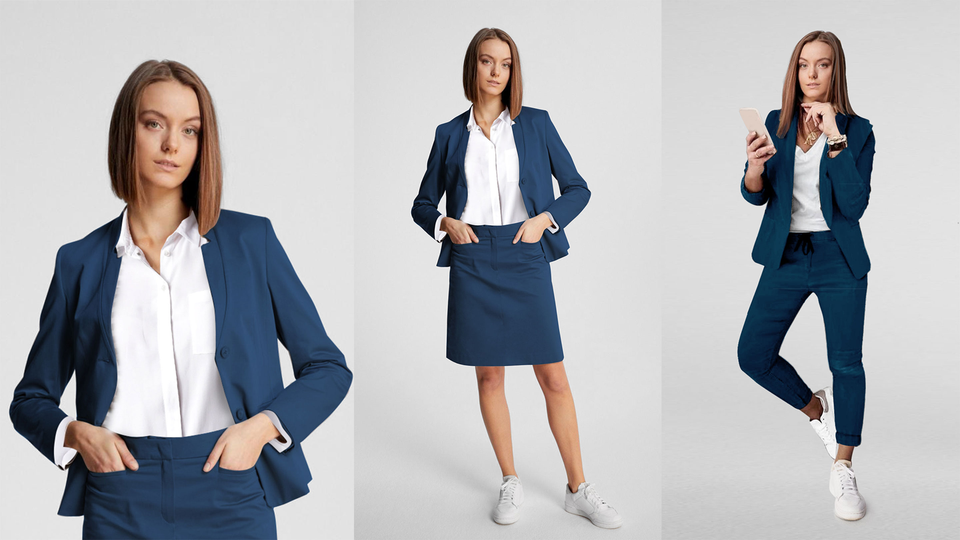 Fashion at trade fairs
⁠The Komax Group dress code is used for events and trade fairs. Details can be found on the Komax Group fashion page.
Learn more