PowerPoint
PowerPoint templates in 16:9 format are available for external and internal presentations. The templates are designed to prevent information overload in presentations and to facilitate a balanced image-text ratio. ⁠Important basic settings such as font, colors and design grid are stored in the master slides.
Two different title page design templates are available to accommodate the respective applications: general or market segments.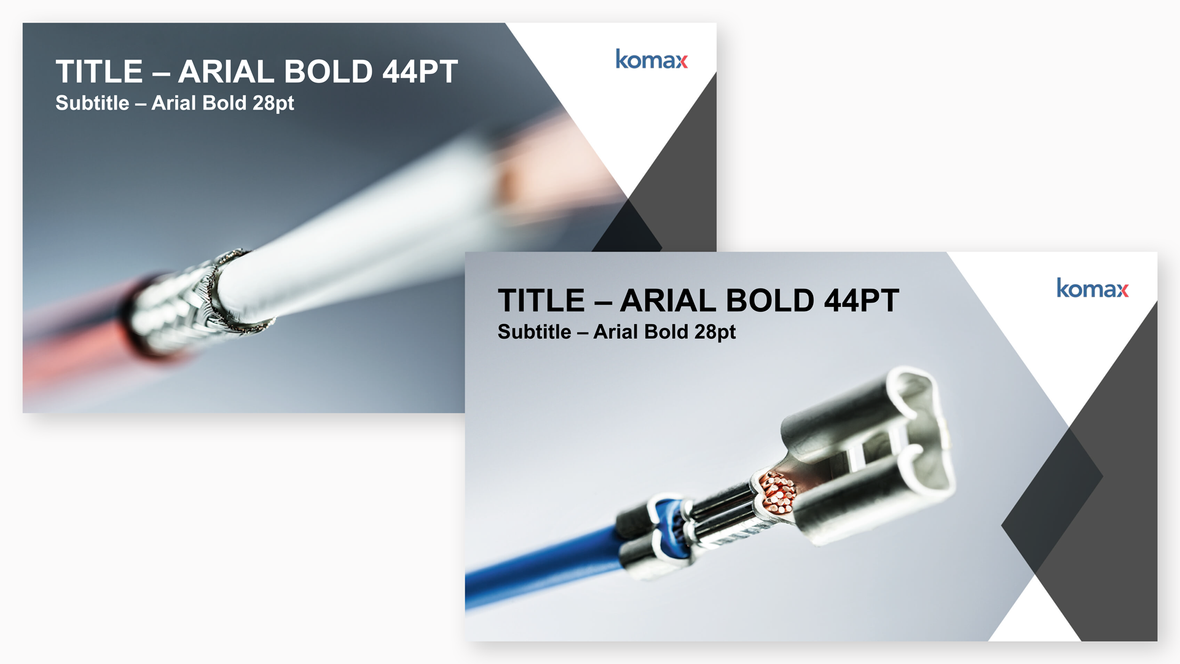 ---
The master slides contain an agenda/table of contents design template. Lists with more than eight points must be divided into two pages. Divider pages are available for separating different chapters or for highlighting keywords or quotations.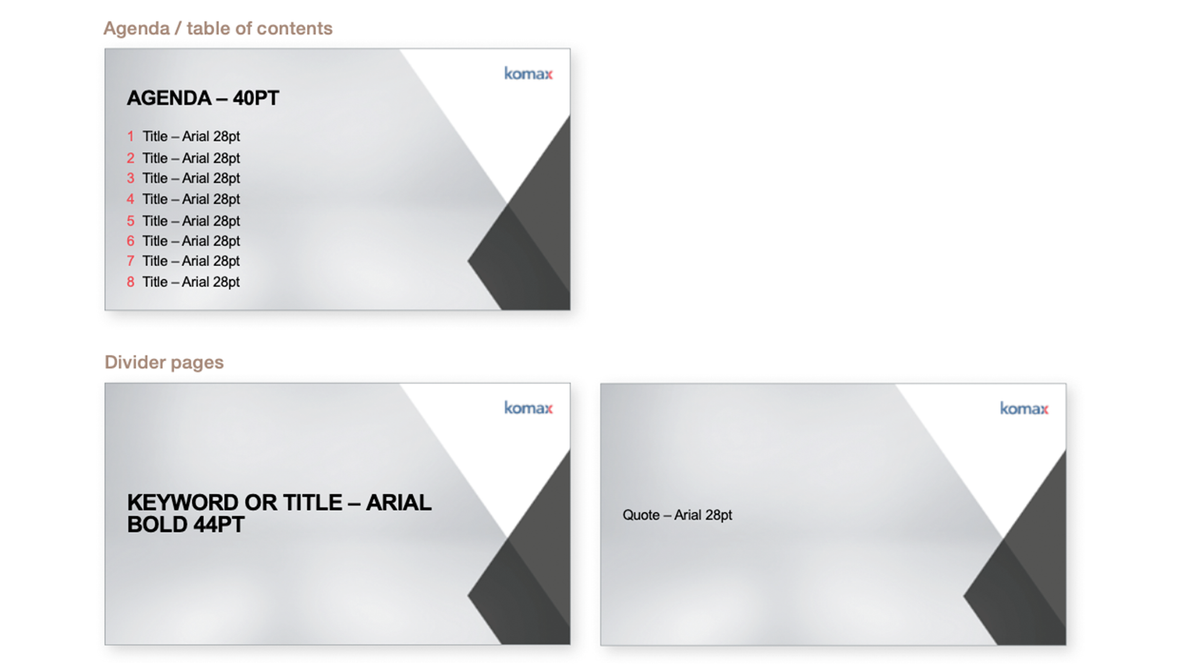 ---
The content pages are designed to facilitate a balanced presentation and prevent information overload. Various templates are available, ready for use depending on the image and text content. The following design rule applies: Image is given precedence over text. The more pictures per page, the less text. Presentations will have more pages, but will be easier to grasp and appear clearer.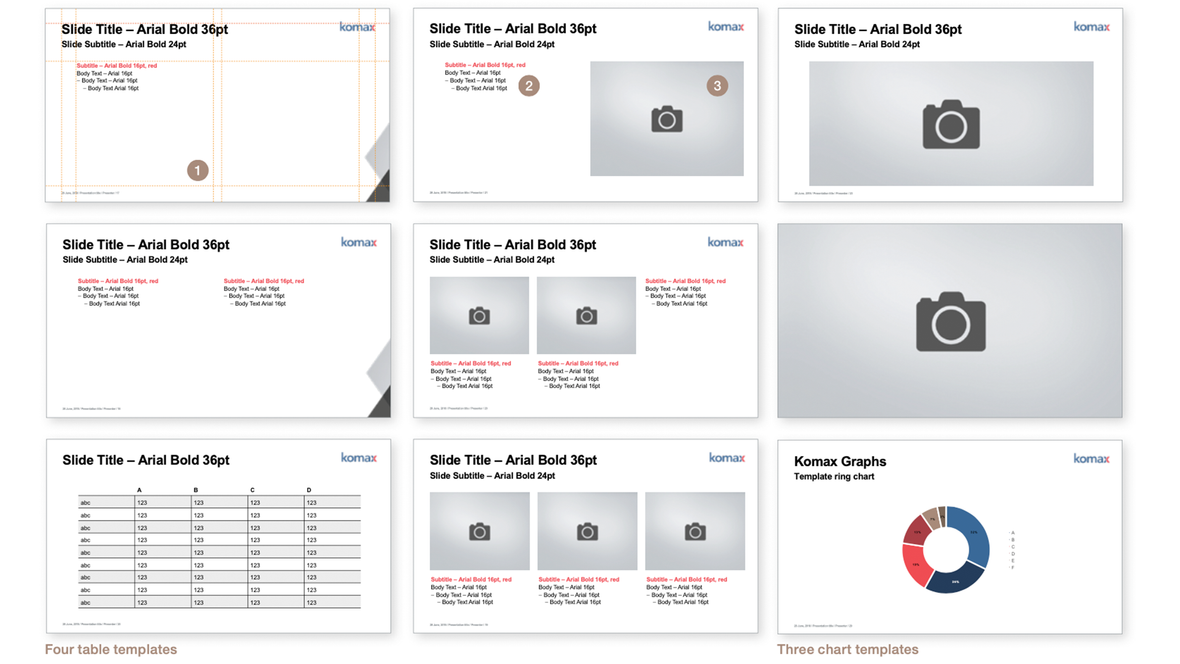 Reference lines

When working with the templates, the reference lines must be displayed. They serve as a design grid with which all elements are aligned.

Font

Arial is always used as the font throughout the presentation. The specified formatting and size specifications must be observed.

Imagery

The positioning and size of each image must not be changed. To ensure this, a new image is inserted directly using the 'Change image' function.
---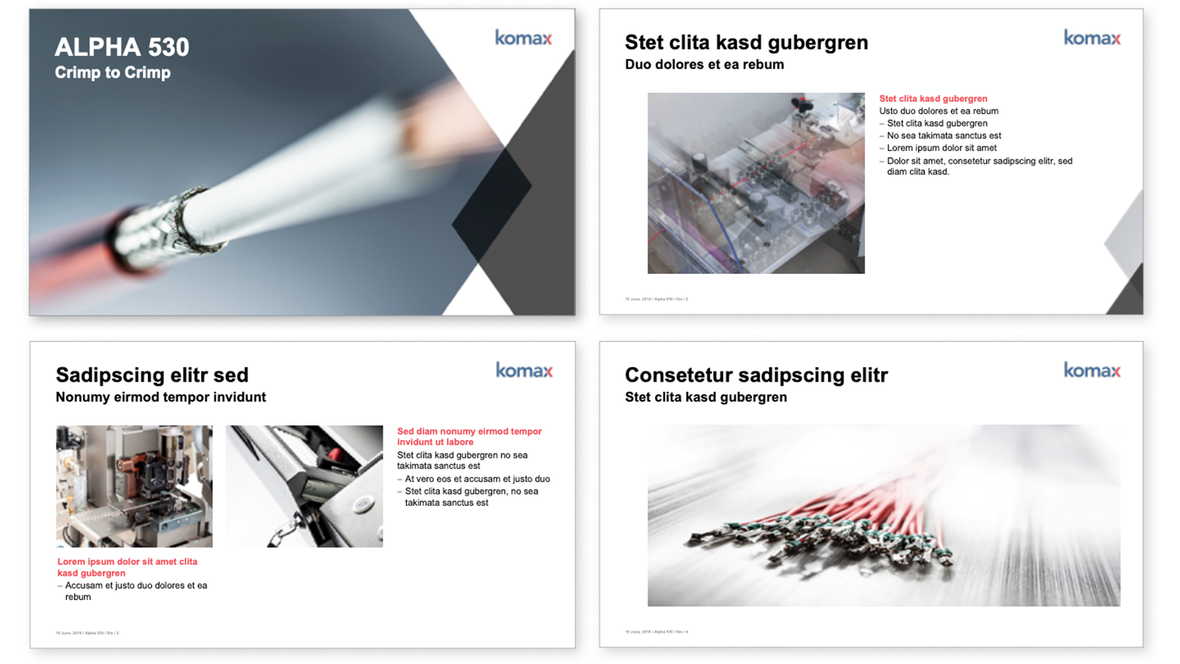 ---
The complete Komax color palette may be used in PowerPoint. However, please be careful to create a harmonious color combination. It is recommended that you do not combine more than two colors and instead work with the 'monochrome' colors. The master templates contain a color palette that is easy to use.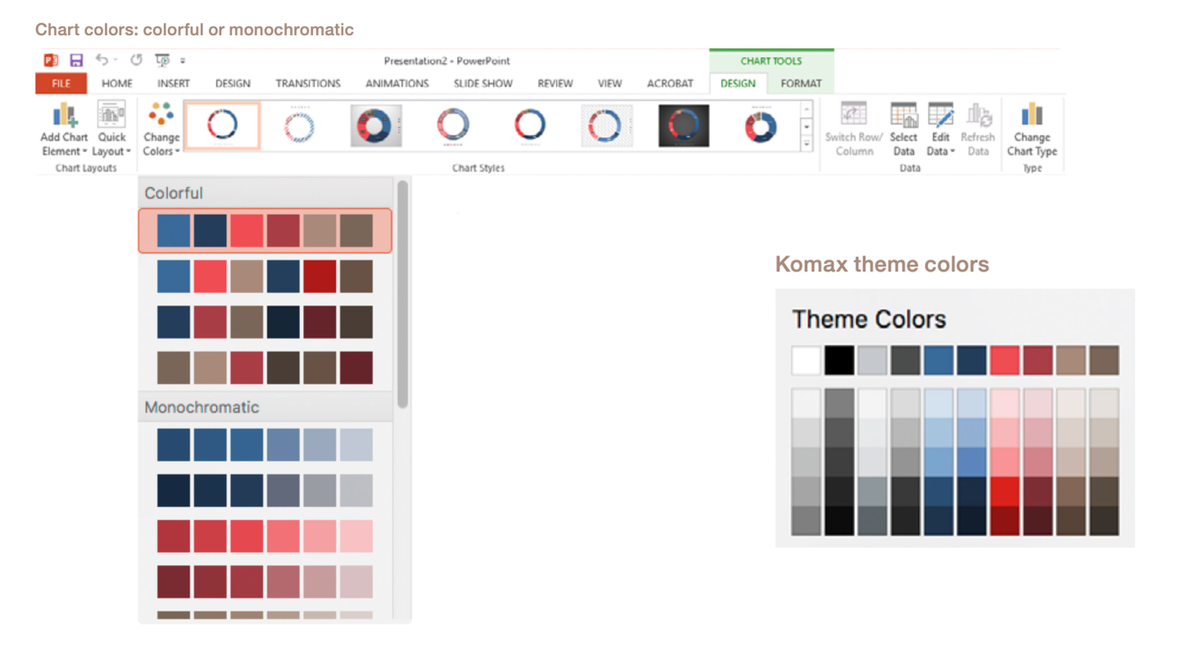 ---