Architecture
The reception area should be spacious, classy, and inviting. The Komax logo is displayed in white on the wall behind the reception desk. The letters are backlit and fitted with internal LEDs. They appear to float in front of the wall, as they are mounted on pins and slightly distanced from the wall.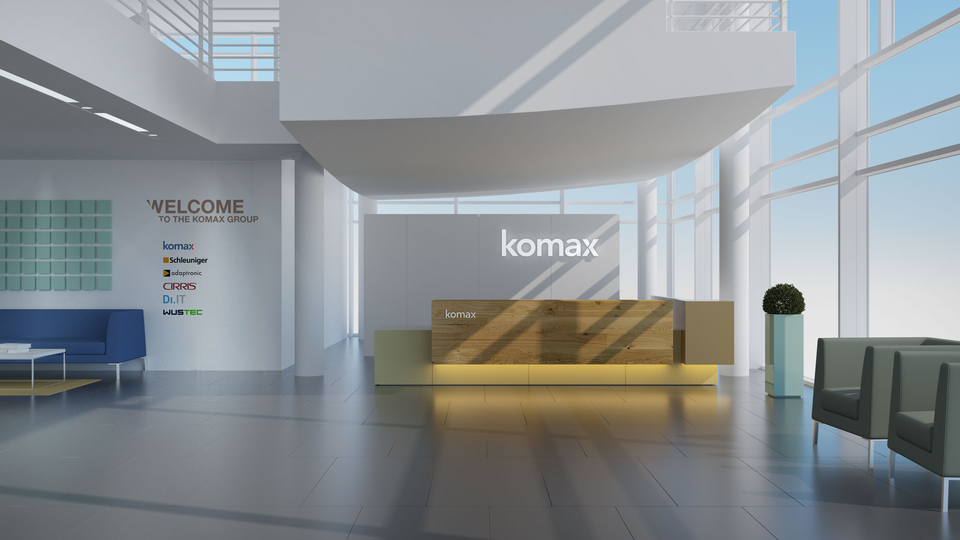 Welcome wall
Next to the three-dimensional logo, the product brands are presented in the following order: Komax, Schleuniger, adaptronic, Cirris, DiIT, WUSTEC.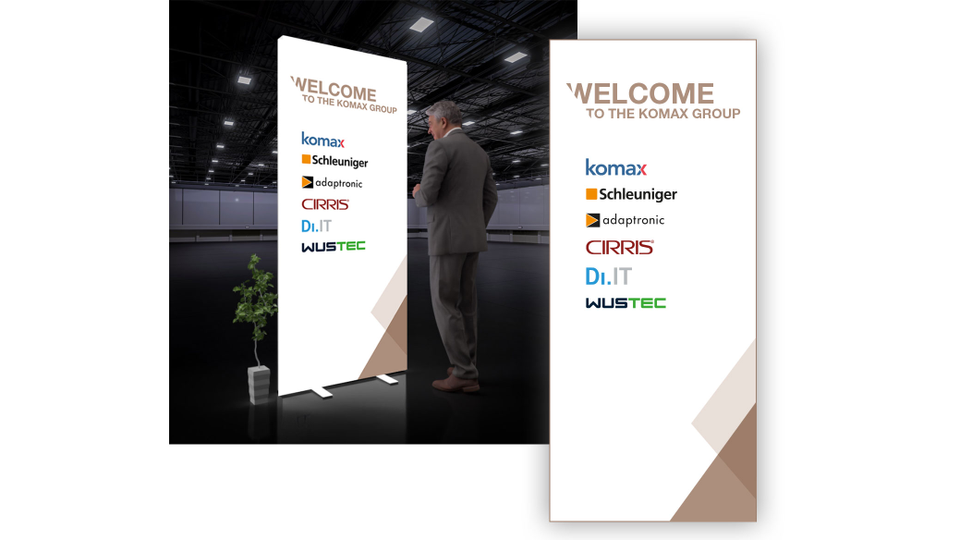 Freestanding board or roll-up
If there is no available wall space or the wall surface is not suitable for displaying logos, the product brands can be presented on a freestanding board or a "roll-up" banner.