Talk to an Expert
Certified Trainings
Komax On.Class Training
Well-trained employees add measurable value in terms of quality and performance. Based on this insight, Komax Academy has developed its hybrid concept with On.Site and On.Line training courses with certification exams. Now, we are expanding the offering with virtual On.Class training courses using Mixed Reality.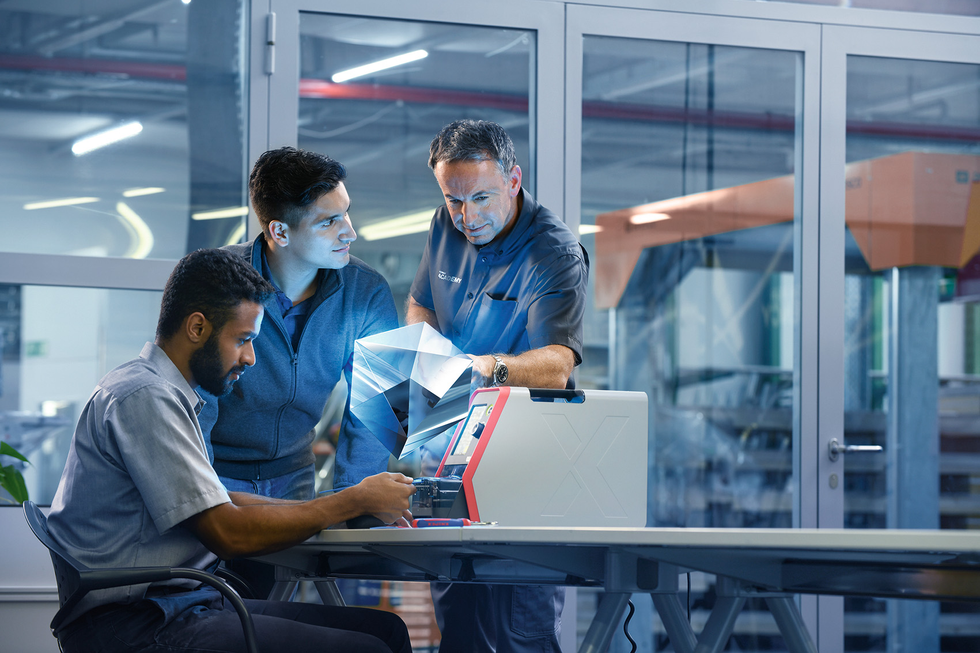 Your Benefit
Well-trained employees who know what they're doing

Fewer breakdowns due to human error or improper maintenance

Higher and more consistent quality and therefore higher productivity

Customized training – on request
---
Description
For virtual On.Class training, we developed a synchronous online environment where learners join a group with a live facilitator – just like in-person training in a showroom or production floor. Live video streaming, screen sharing, an online whiteboard and streaming of live interactive media presentations are used. This results in a comprehensive online classroom environment suitable for both educational institutions and individual teachers.
Depending on the application, our trainings are supported by Mixed Reality using Microsoft's HoloLens 2. Augmented, virtual and mixed reality (AR/VR/MR), bring us in a visual space where we can better understand certain scenarios. Users can see how a process or application is working in real time and collaborate with experts from far and wide. So they don't just learn through text or videos: they are immersed in a virtual world and learn more holistically, because they perceive new experiences in a highly emotional way.
---
---
Key insights
For many years, we have been successfully training our customers' employees with On.Site and On.Line training courses.

In response to the current pandemic, we developed a new training format based on the On.Class training courses. A group of students meet with a live facilitator in a synchronous online environment.

With help from augmented, virtual and mixed reality, users can see how a process or application works in real time and communicate with experts from far and wide.
---
Scope of services
Theoretical and practical training
---
Languages
German, English; many other languages on request
---
More information