Talk to an Expert
Invest in Komax
Through its business strategy, which is geared toward long-term success, Komax aims to create sustainable value that will benefit its investors and shareholders.
Why invest in Komax?
The pioneering Swiss market and technology leader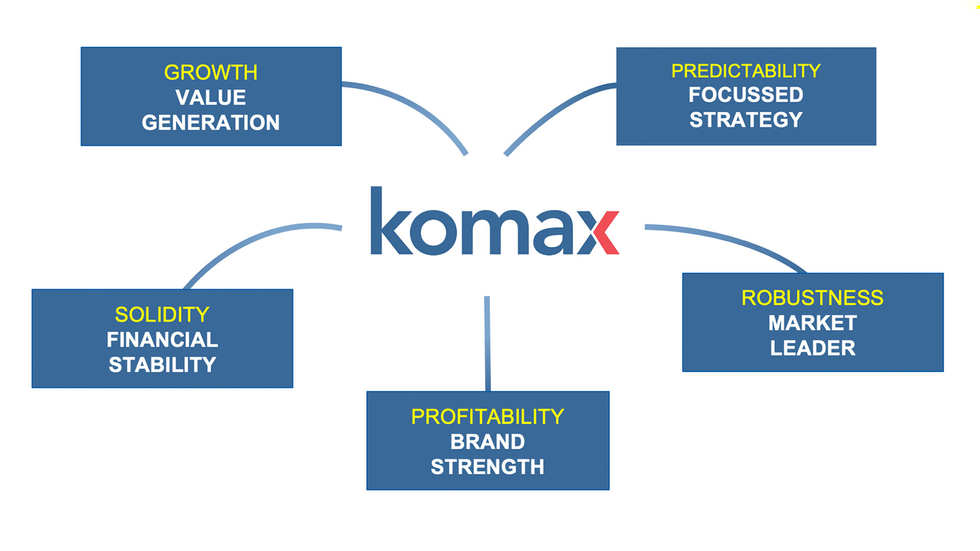 Five key success factors
Komax is a globally active technology group that is a pioneer and market and technology leader in automated wire processing. It has a highly diversified customer portfolio with innovative, high-quality automation solutions. The Komax Group's starting position is promising: it has numerous strengths and differentiating features that can be summarized in five thematic areas.
---
Focused strategy
Predictablility through focus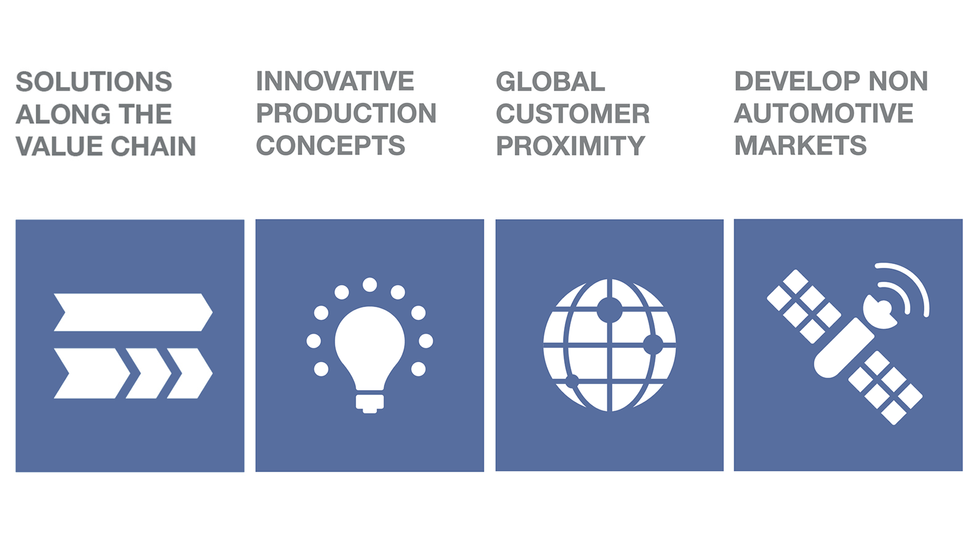 Four key strategic priorities
The Komax Group has decades of experience in the development of customer-oriented solutions for wire processing. Komax implements its sustainable growth strategy mainly through organic growth. Smaller acquisitions are not excluded. The aim is to further expand its leading position over the next five years, creating sustainable value for all its stakeholders. To achieve this, Komax pursues for key strategic priorities.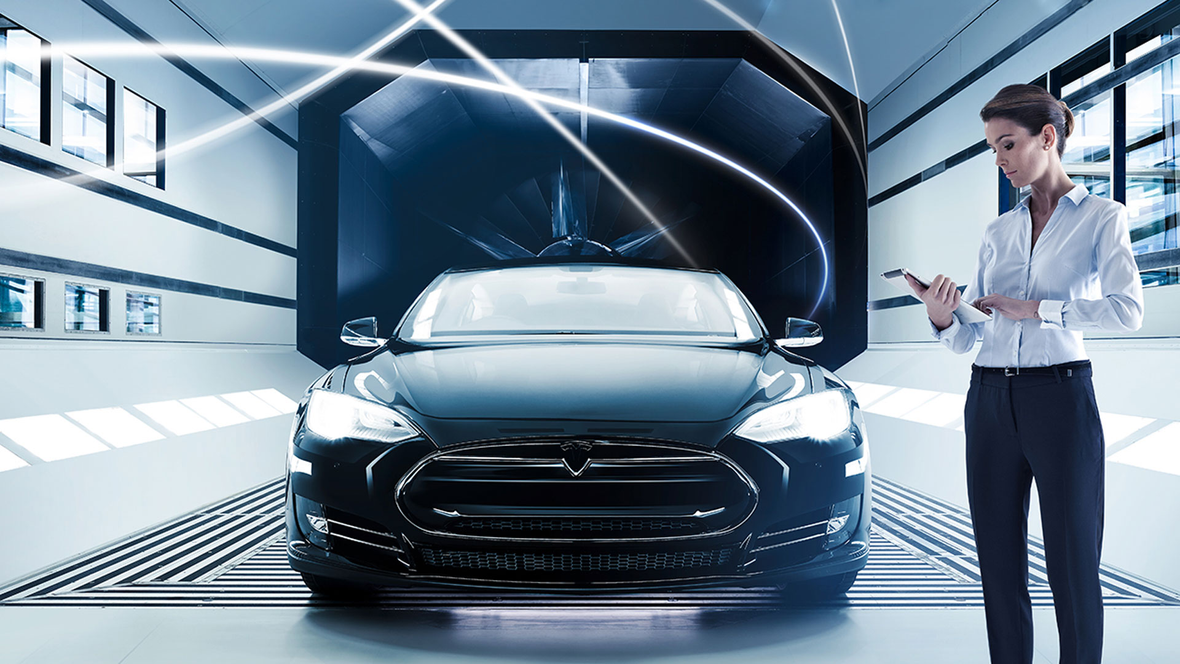 Growing demand for automation solutions in automotive
The Komax Group's main focus is on the wire-processing business in the automotive market segment. This is by far the world's largest wire processing market: Around 60% of all wires processed are used in the automotive industry – and a large proportion of wire harness production is still done by hand today. In addition, the current megatrends in the mobility sector support the Komax Group's growth-oriented business model.
The global megatrends of safety, environmental awareness, affordable vehicles,
and connected vehicles will be key drivers of the ongoing rise in demand for
automation solutions in the medium and long term. Key factors driving Komax's growth include:
The number of vehicles produced has been rising steadily again since 2021.

The number of wires used in individual vehicles is rising (electrification).

The need for automation solutions in wire processing is rising in-line with the growing complexity of vehicle electric systems, while quality and efficiency demands
are likewise increasing. Seamless traceability is becoming ever more important. The drive towards miniaturization is inexorable, and both, costs and the shortage of specialist labour are on the rise.

The massive shift in the automotive industry (electro-mobility and autonomous driving) is leading to the development of new types of wire, which requires innovation and offers opportunities for unique selling points.

Automotive manufacturers are working on simplifying the wire harness, which will enable significantly higher automation in processing.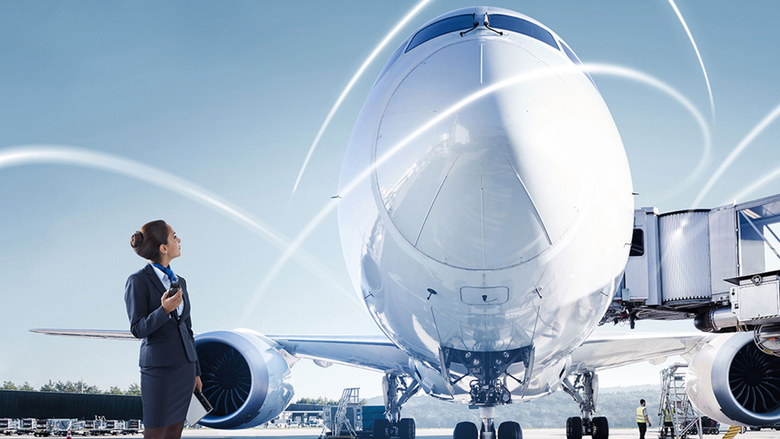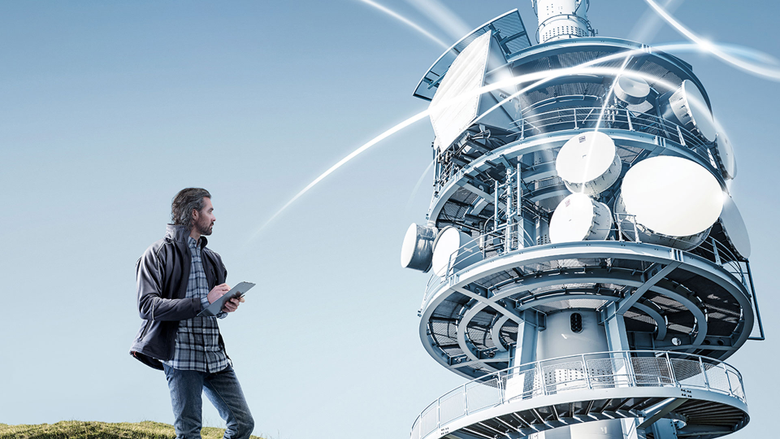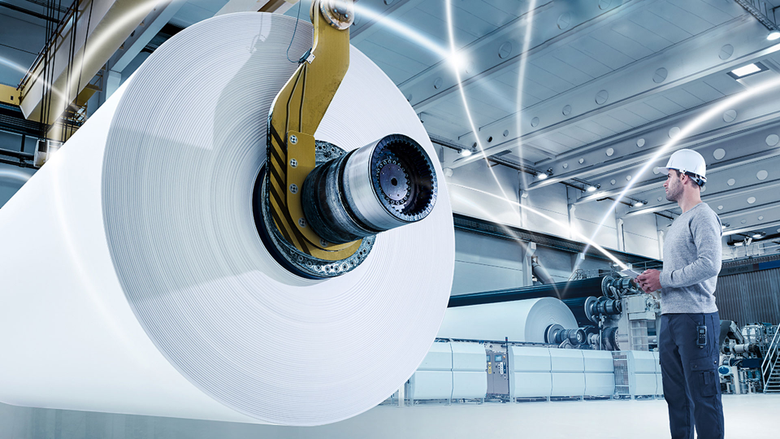 Active in three other markets
While the Komax Group does not have a diversification strategy, it does focus on three additional markets in addition to the core automotive market: Aerospace, Data/telecom, and Industrial, which will approach the Automotive market in the long run. In their different ways, these three markets offer synergy potential with the company's existing business in the core automotive segment. The technologies developed by the Komax Group for these markets should also be of value in the core automotive market.
---
---
Market leader
Robust because of market leadership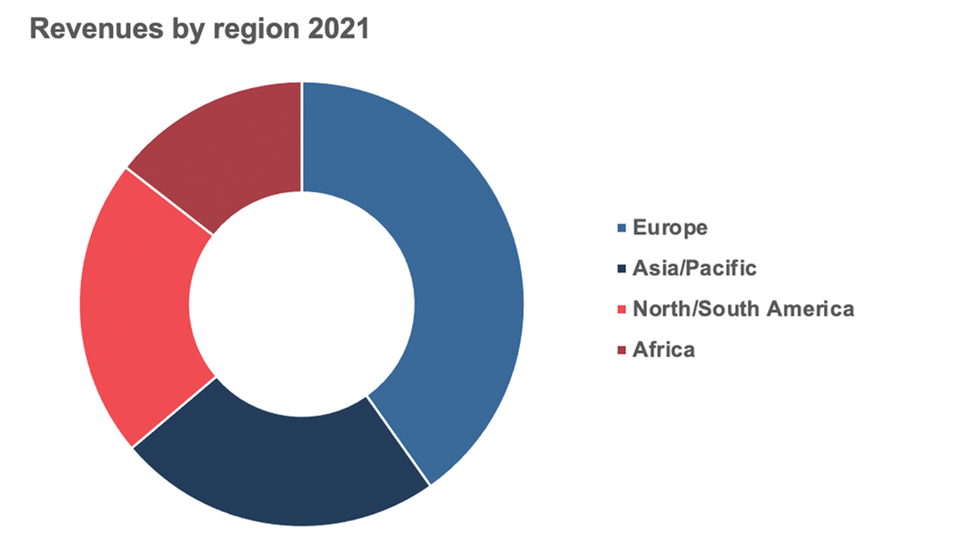 Leading with a diversified customer portfolio
Market and technology leadership in automation solutions for the wire-processing industry strengthens resistance to competitors. Komax has a broadly diversified customer portfolio. This includes global key accounts in the supplier sector as well as numerous small and medium-sized enterprises. The Komax Group has a global footprint and is therefore represented in the most important regional markets.
With its products and services, Komax is also able to map the entire value chain and support customers with appropriate solutions. This includes a Manufacturing Execution System (MES) precisely tailored to the requirements of wire harness production. This allows customers to plan, manage, monitor and analyze all resources and production processes automatically and across all production sites.
---
Brand strength
Focus on innovation and uniqueness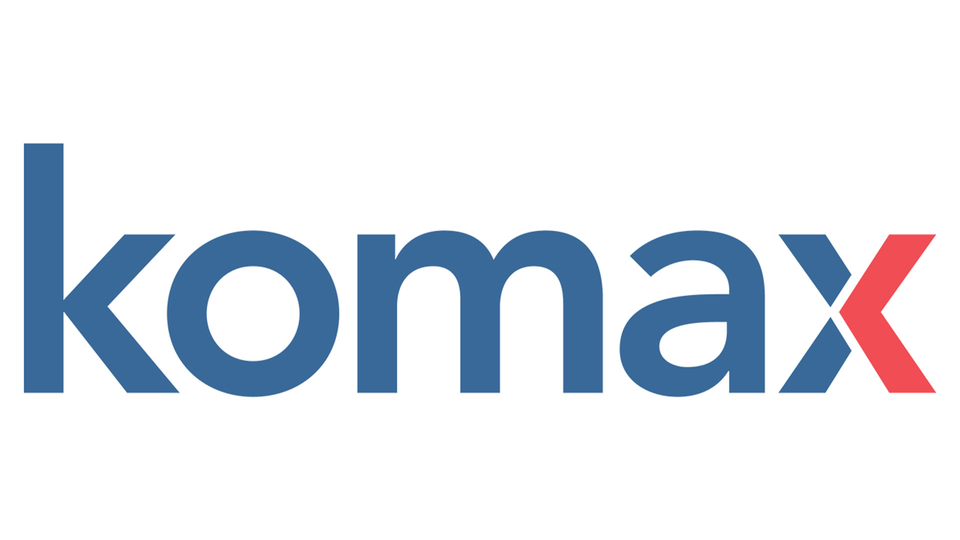 Profitable through differentiation and brand strength
The Komax brand stands for a pioneering spirit with a high degree of innovation, Swiss quality, relationships based on partnership, and a strong service network with direct customer contacts spanning many years. Drawing on the Swiss tradition of precision and quality, Komax offers unique products and services that are highly valued by customers all over the world.
Technology leadership and digital transformation
The ability to innovate is a crucial pillar of a market leader like Komax. Komax has therefore been investing in innovations to optimize its existing product range, as well as in new developments, for many years. Every year, Komax channels some 8%–9% of revenues into research and development. Its goal is to develop differentiating, innovative products and solutions for its customers. The bottom line here is to give customers an additional competitive edge by making their processes safer and more efficient.
⁠Digital transformation is of major strategic importance for the Komax Group, and is the target of significant investment. These investments will pay off in the medium and long term, securing both profitability and technology leadership.
Leading Swiss quality
The very highest quality standards have been the bedrock of Komax's success. Komax products are reliable, long-lasting and allow customers to manufacture their products with precision and consistently high quality. This is a clear advantage over manual production. We take our promise to offer our customers this quality on a lasting basis, with no interruptions very seriously.
---
Global customer proximity
Komax has more than 20 engineering and production sites located in Europe, Asia, North and South America, and Africa. The company provides sales and service support in more than 60 countries through its subsidiaries and independent agents, which gives it a unique global presence.
Komax is keen to ensure customer proximity at all times, offering outstanding service together with the shortest possible response and delivery times. The company possesses the necessary flexibility to adjust, even when customers relocate. This explains why Komax strives to expand its global reach in a targeted way – be it through acquisitions or the opening of new locations.
⁠With its many decades of experience and close relationships, Komax knows exactly what its customers need. As it has the broadest portfolio of solutions in the market, Komax can approach different customer needs in a pinpointed way in order to sustainably increase the degree of automation for its customers.
Komax's offering covers the most capital-intensive and critical processes of customer value chains. As a result, customers obtain solutions for their key wire processing applications from a single source. This approach is unique in the world.
---
Financial stability
Solidity
The Komax Group is characterized by a strong equity base (equity ratio of above 50%) and high profitability. This solid foundation enables the Komax Group to systematically seize opportunities for the further development of the company. It also offers security in challenging times.
---
Mid-term targets
Generate Value
The Komax Group has set itself ambitious targets for both growth and profitability by 2023. It is seeking to increase the value of the company on an ongoing basis through profitable growth. Based on IHS Markit's analyses of developments in the automotive market, the Board of Directors set revenue and EBIT targets for 2023 and confirmed the company's attractive distribution policy at the beginning of March 2020 – i.e., before the extent and the consequences of the coronavirus pandemic had become apparent.
These targets do not include the additional revenue and EBIT contributions entailed by the merger with Schleuniger, which was completed at the end of August 2022.
Revenues of CHF 450–550 million
Komax is striving to achieve revenues of CHF 450–550 million by 2023, primarily on the basis of organic growth. Komax is estimating that the market will grow on average by at least 8%–10% per year from 2021 to 2023. This growth is based on the annual increase in the number of vehicles produced globally (CAGR: 6%–7%) and the steady rise in the degree of automation in wire processing (CAGR: 2%–3%). Komax is expecting to generate annual organic revenue growth at least in line with the growth of the market.
EBIT of CHF 50–80 million
The company has a broad portfolio of innovative solutions. Rising revenue figures and an advantageous product mix enable Komax to deliver disproportionately high increases in profitability. It is seeking to achieve an EBIT of CHF 50–80 million in 2023.
Attractive dividend policy
Thanks to a business strategy that is geared toward long-term success, Komax creates sustainable value that benefits investors too. Komax has set itself the goal of distributing 50%–60% of Group earnings after taxes (EAT) to its shareholders every year until 2023.
---
---
| | 2021 | 2020 |
| --- | --- | --- |
| | | |
| | | |
| | | |