Talk to an Expert
Kappa 340 "cut and strip" machine: ready for the huge range of variants
Technology & Innovation
The new Kappa 340 is our answer to current customer needs, characterized by a steadily increasing number of variants and high complexity within wire production. It will be available from November 2021.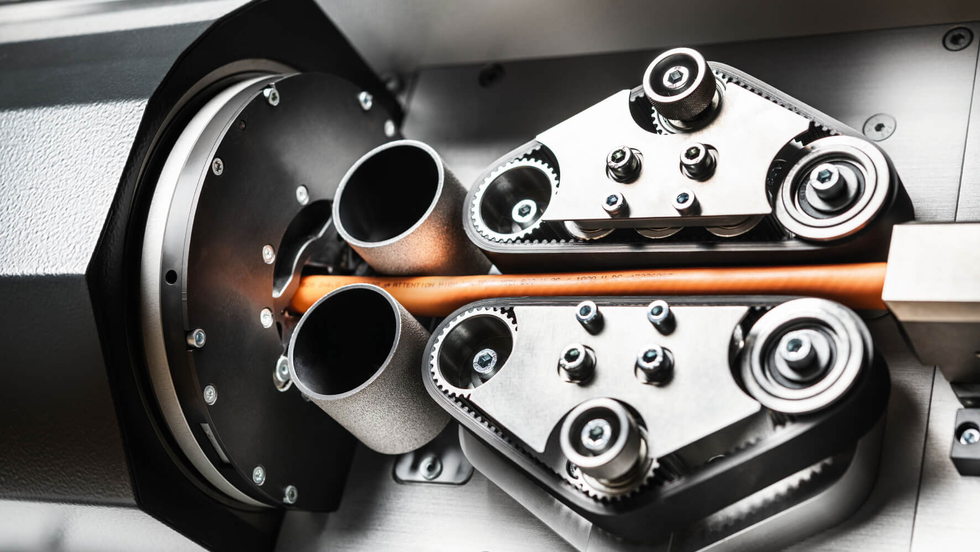 Key insights
The 340 "cut and strip" machine impresses with its flexible and powerful cutting and stripping process with up to four blade positions, as well as with its belt drive.

It has proved suitable for shielded multicore, battery, sensor, ribbon and HV cables with an outer diameter of up to 16 mm and for cross sections of up to 70 mm² (0.22 to 70 mm²; AWG23 – AWG 2/0).

Its two belt drives with three support rollers each, large support surface, powerful motors and sophisticated design set new industry standards in this machine class.
The Kappa 340 "cut and strip" machine is Komax's new solution for processing shielded multicore, battery, sensor, ribbon and HV cables. It has up to four blade positions for its flexible and powerful cutting and stripping process, two of which are on the cutting head. These can be fitted with different blade variants: cutting blades, form blades with support plates, inner conductor processing blades, radius blades and special application blades. There is also an optional or retrofittable rotary cutting unit (RIU) and fully programmable slitting unit for long stripping or intermediate stripping.
The wire is transported by two belt drives, each with three support rollers and a large support surface. The powerful motors and sophisticated design guarantee maximum pull-off forces and the smooth feed of fine, coarse and non-circular cables.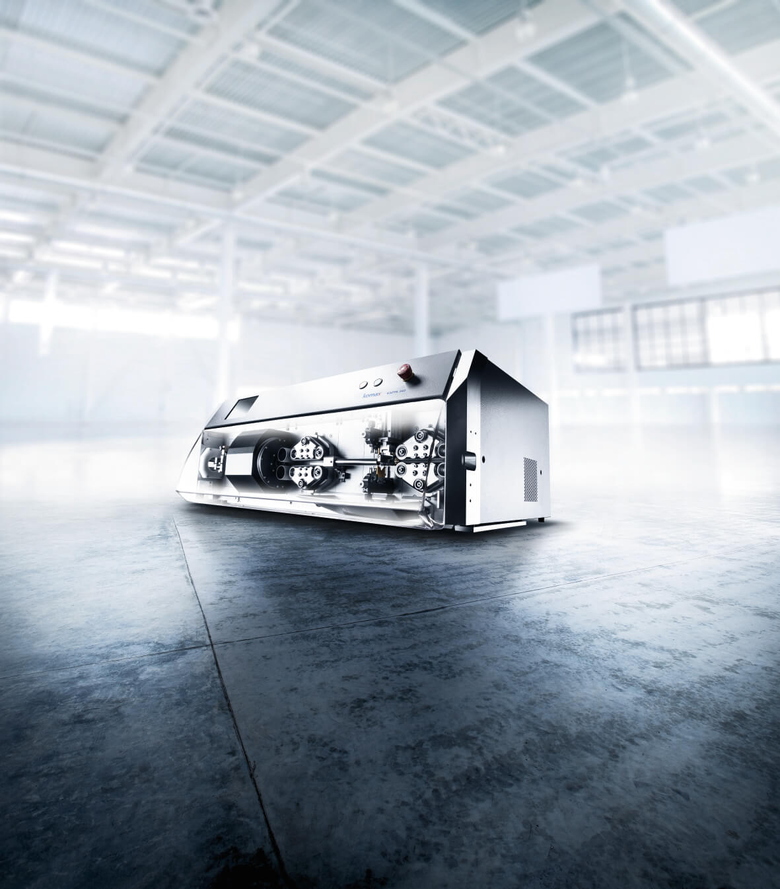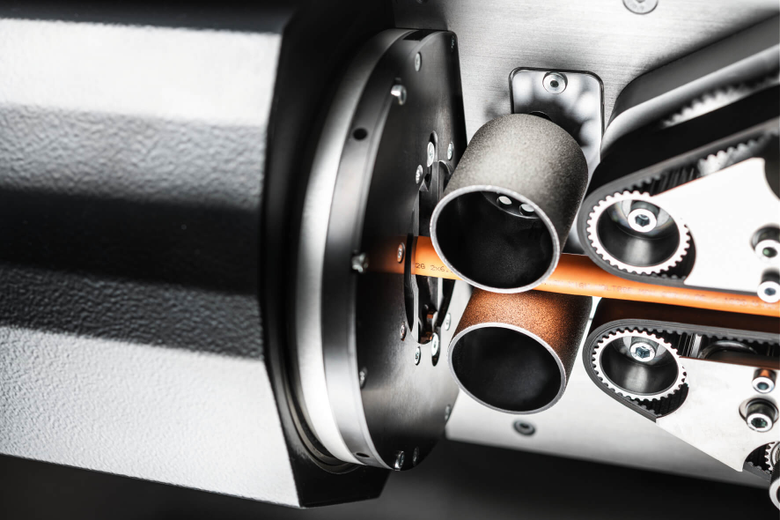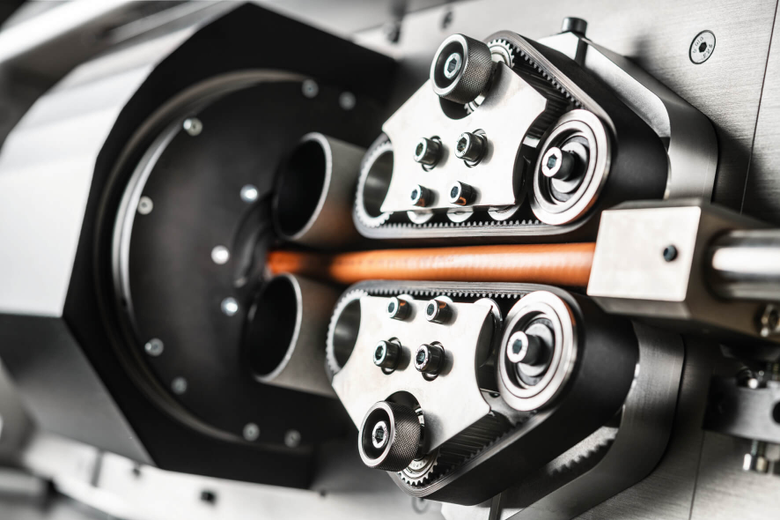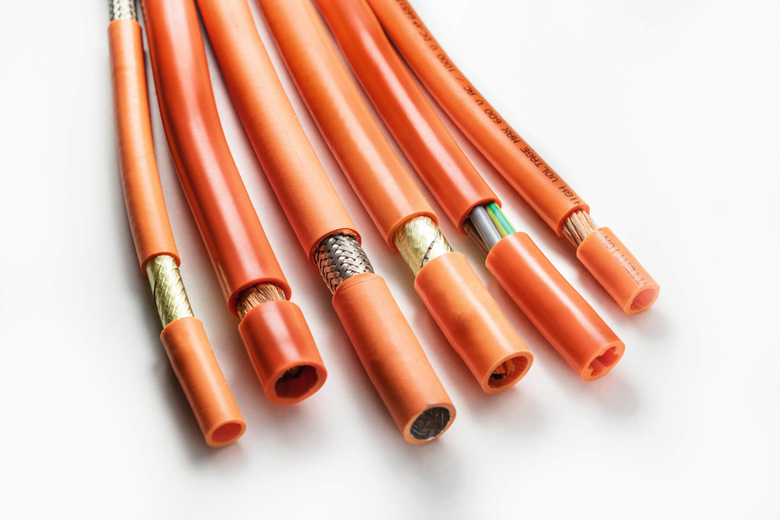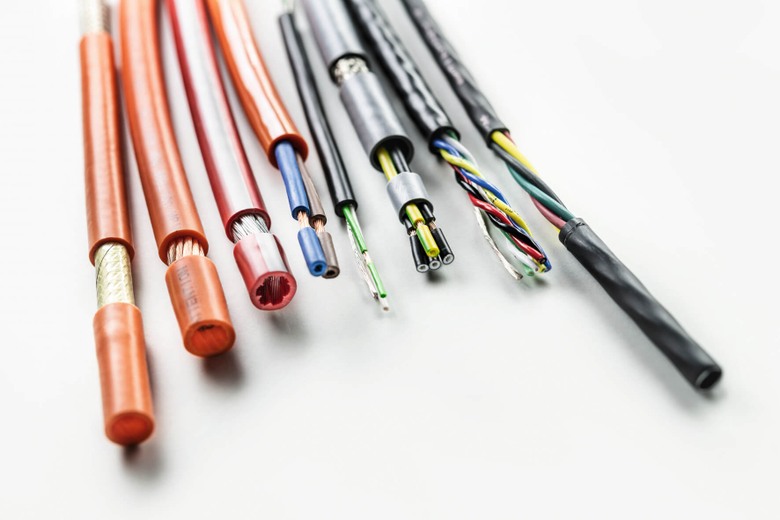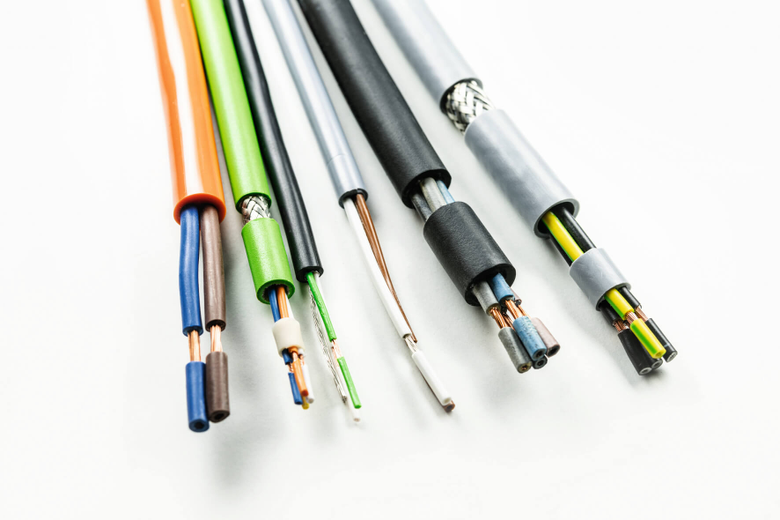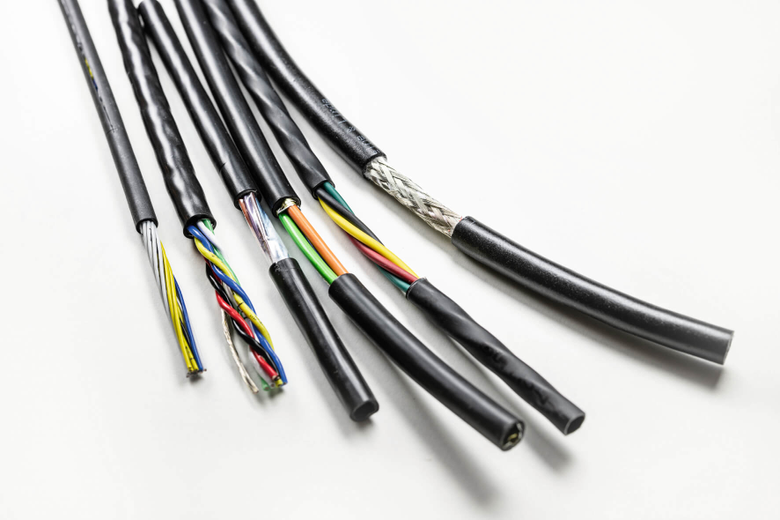 Easy integration into existing and new production processes
With the Kappa 340, upstream and downstream equipment can be integrated easily: for example, a wide range of wire feed systems for economical and logistics-friendly management, as well as different deposit systems to prepare wires for further downstream processing, for example through fully automatic coiling and taping.
Several technologies, such as inkjet printing, laser marking or labeling with the Brady Wraptor, are available for wire marking. The optional Wire Processing Communication Standard (WPCS) interface enables networking with other machines and easy integration into existing production processes. In addition to these standard solutions, we can also increase the flexibility of the Kappa 340 as required using customer-specific applications.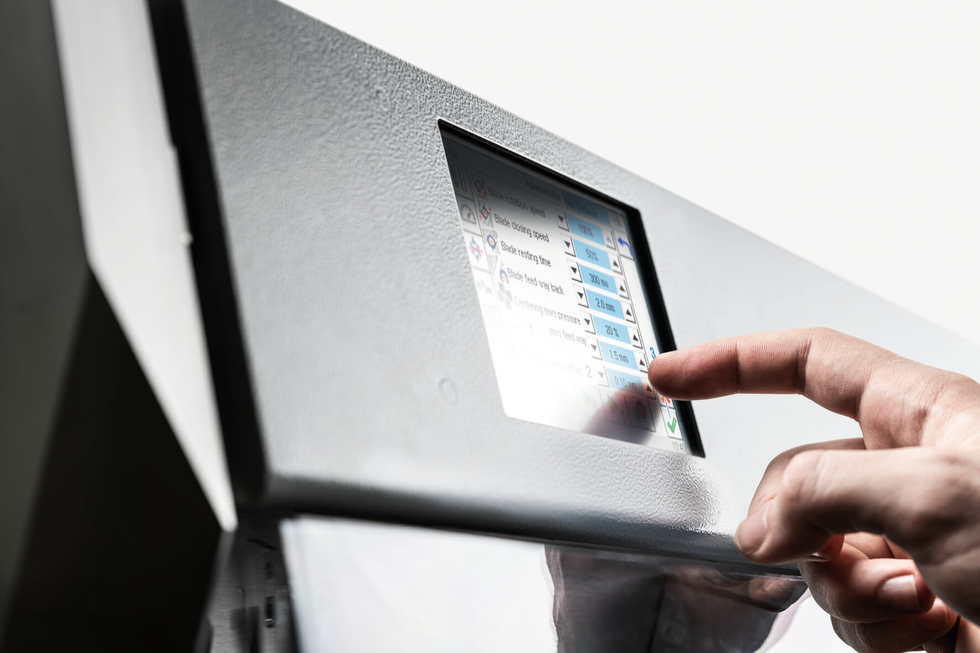 "A 10 to 20% increase in productivity is possible"
As always, we work with beta testers when developing new solutions. In this case, it was Murrelektronik GmbH, based in Oppenweiler, Baden-Württemberg, Germany, a leading company in the development and manufacture of state-of-the-art decentralized automation technology for machines and plants. It employs over 3,000 people worldwide and operates a total of 36 Kappa-3xx models across all its plants. We spoke to Alexander Hommola, Project Manager Industrial Engineering at plant Stollberg/Erzgeb., about his evaluation of the Kappa 340.
How do you rate the Kappa 340 compared to other "cut and strip" machines? 
The belt drive provides the necessary grip to process our complete range of wires. This speeds up production and relieves us of having to set up drive rollers due to slippage. The rotary cutting unit combined with the dual-head cutting unit gives the machine maximum flexibility. It is also very reliable, which enables us to handle our steadily increasing production volume.
Does this increase productivity?
Yes, compared to the Kappa 331, an increase of 10 to 20% is possible, depending on the article and wire type. For individual products with a particularly critical wire structure, significantly higher increases can be expected.
How do you assess the added value for your company?
Thanks to its excellent flexibility, the Kappa 340 enables us to meet today's customer requirements, which are characterized by a steadily increasing number of variants and high levels of complexity in the production of connectors.
Will you keep the test machine?
Yes, we want to and we are also planning to purchase at least one other machine of this type.
Why does the Kappa 340 fit into Murrelektronik's production?
We have been successfully relying on Komax products for many years. They provide us with a standardized and proven environment for the production of connectors at all our locations worldwide. The Kappa 340 complements the wide range of machines we now have from the Komax Kappa family.
Available from November 2021
The Kappa 340 offers a new level of cutting force, pull-off force and processing options, including inner conductor processing for the diameter range up to 16 mm and therefore replaces the Kappa 331. The Kappa 340 will be available for order from November 1, 2021, and will also be delivered from that date. For more information, our dealer network is now at your disposal.
---
Contact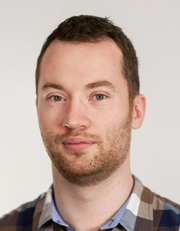 Severin Frank has been working at Komax as a product manager since 2018 and is responsible for the Cut and Strip and Wire Handling product groups.
---
Never miss a great Story
---