Talk to an Expert
Welcome to the team, new Komax apprentices!
Inside Komax
At Komax, we are passionately dedicated to the vocational training of young people, and in doing so, we are investing in the future – in that of the apprentices as well as our industry. In August and September 2022, 27 new apprentices began their training in Komax companies as part of the new training year.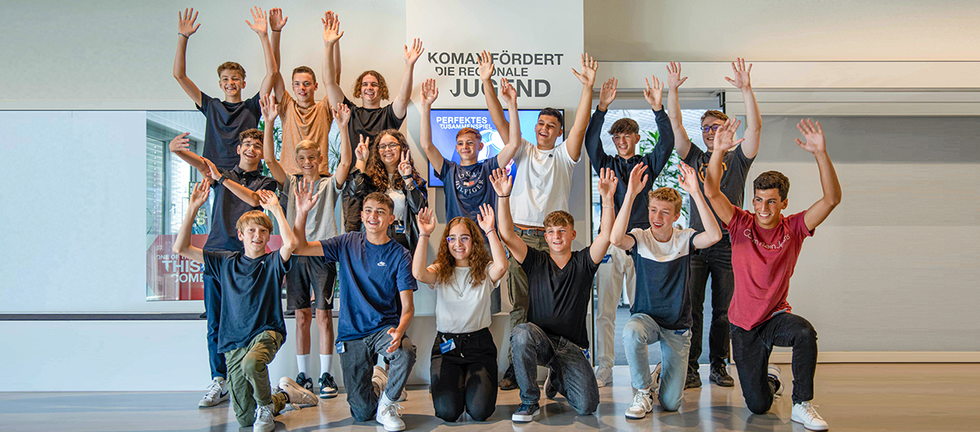 Many apprenticeships, many opportunities
At Komax, we guarantee young people a professional apprenticeship in a respectful and supportive as well as challenging environment. The trainers are committed to this, as are our professional experts, with whom the apprentices work hand in hand on real projects.
We are proud of the wide range of apprenticeships on offer, mainly in the technical and skilled trade areas. Komax also awards a variety of training positions in the commercial sector as well as in IT and mediamatics. Thanks to an optimized working environment, all apprenticeships are suitable for young people of all genders.
All the best to the new apprentices!
We warmly welcome these 27 apprentices to Komax! We hope you all enjoy your profession and wish you much success, whether at work in the company or at school.
Komax AG, Dierikon (Switzerland) 
Nicolas Wermelinger, Polymechanic
Silvio Nevistic, Automation engineer
Timo Schär, Automation engineer
Manuel Unternährer, Automation engineer
Aurora Komani, Business administration specialist
Severin Bühler, Electronics engineer
Elias Takayama, Electronics engineer
Julia Altun, IT specialist
Nelio Gautschi, IT specialist
Livio Müller, IT specialist
Thomas Föhn, ICT specialist
Lennox Moriello, Operations maintenance specialist
Azmen Bünül, Design engineer
Jan Tiszberger, Polymechanic (shortened apprenticeship after school leaving exam)
Sead Sejdiu, Logistics Specialist
Silas Neher, Media technologist (as of 3rd year of apprenticeship, ICT training association)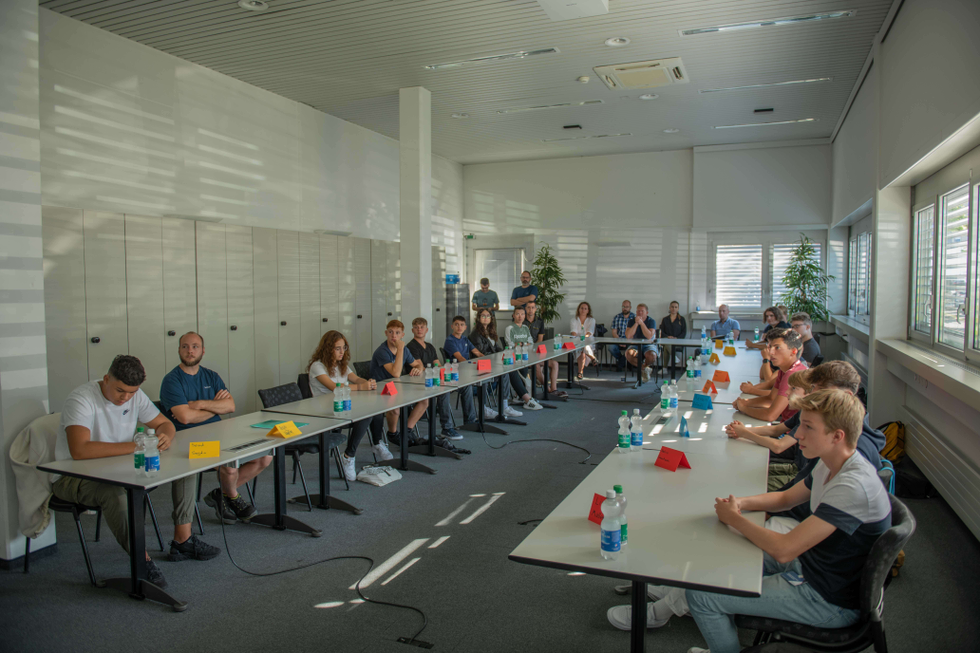 TSK Prüfsysteme GmbH, Porta Westfalica (Germany) 
Markus Sens, IT application development (already trained electronics technician)
Florian Grieger, Technical product design, machine and system design
Joel Dammann, Industrial clerk (already trained electronics technician)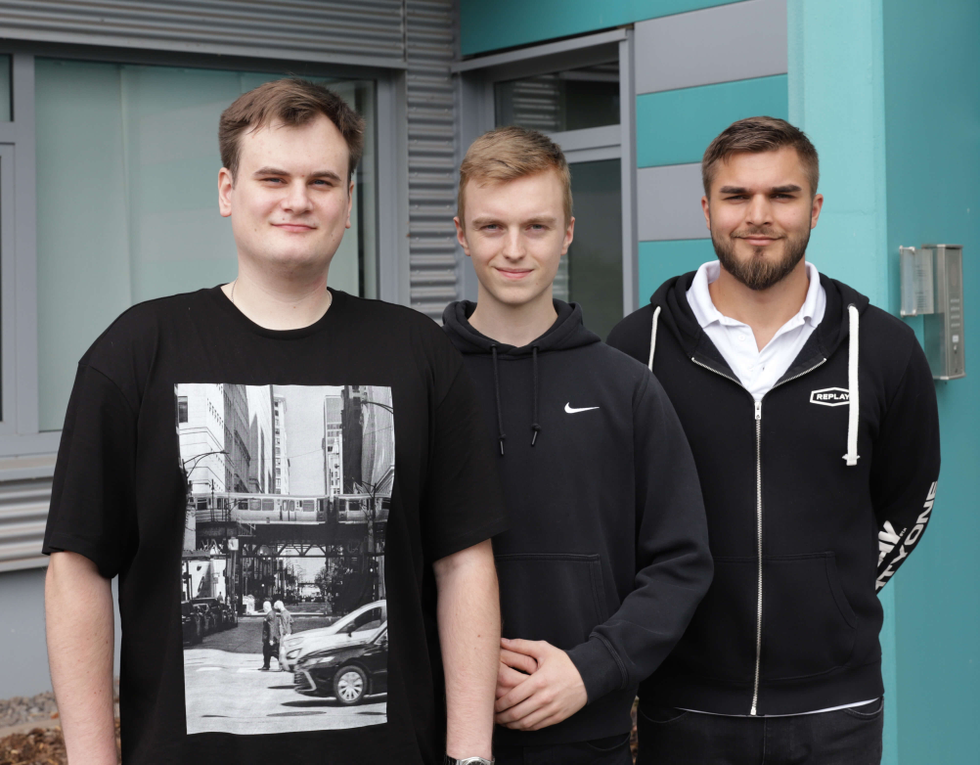 Kabatec GmbH, Burghaun (Germany) 
Jonathan Stieler, Technical product designer
Merle Kircher, Industrial clerk
Jonas Göller, Industrial mechanic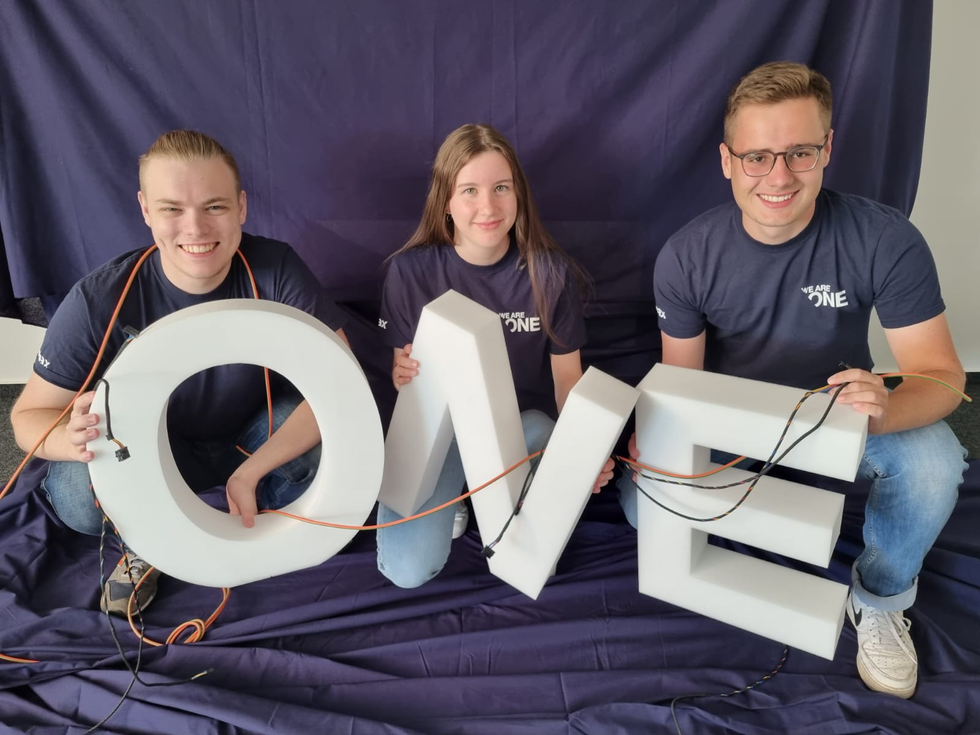 Komax SLE GmbH, Grafenau (Germany) 
Julia Wölfl, Warehouse logistics specialist
Jannik Hofbauer, IT specialist
Julian Killinger, IT specialist
Amelie Ranzinger, Foreign language industrial clerk
El imen Hammadi, Mechatronics engineer
Get started right away after completing your apprenticeship
We are proud that our apprentices completed the qualification procedures (QV, formerly the final apprenticeship examination) with an average grade of superior. As skilled professionals, they will be well equipped for the start of their professional life. In 2022, a total of 29 apprentices successfully completed their training in Komax companies – with a one hundred percent success rate! Bravo! 
It is very valuable to Komax that a large number of successful graduates were able to enter into contracts right away as young professionals at Komax. It is also fantastic that other graduates are getting started right after completing additional training or further education.
Learning at Komax? Discover the possibilities here – and recommend them to others!
---
Contact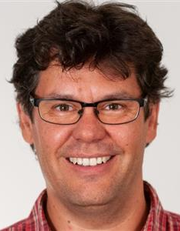 Michael Gehrig has worked at Komax since 2001 and is responsible for vocational training.
---
Never miss a great Story
---