Talk to an Expert
Interview: "If the high-voltage wire is defective, the car will come to a standstill."
Trends
To drive the motors, electric cars need high-voltage wires of the highest quality, which can only be achieved with automated wire processing. Komax can already offer sophisticated solutions in this area. Find out more in this interview with Remo Baumgartner, who is responsible for the development of the automotive market segment at Komax.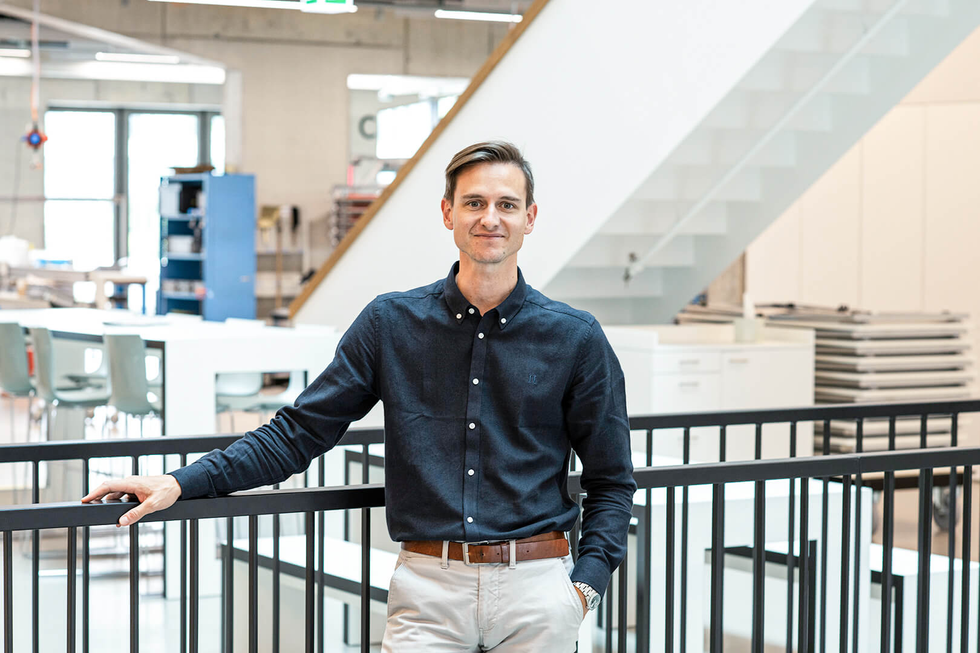 Key insights
Komax first began developing products in the high-voltage range more than eight years ago, which is why the company is now in a position to offer its customers sophisticated solutions.

The production volume today is sufficient for automation, but the variety of components is a major challenge for high automation.

Today, the Lambda 240 allows Komax to offer flexible production concepts, while the Lambda 440 provides automation solutions for high production volumes.
Remo Baumgartner, a few weeks ago you published an article on the topic of trends in this news portal, where you specifically referred to electromobility. Where does Komax stand today on the likelihood that electromobility will grow to the extent they hope?
Right now, we are quite sure that it is gaining momentum. German car manufacturers, for example, are showing strong signs by announcing clear timelines for phasing out internal combustion engines and are gearing their strategy toward electromobility. In doing so, they are setting the pace that others must inevitably follow. But this has not always been the case in recent years. Every now and then, customers also asked whether it was possible to achieve sufficient volumes for the high level of automation. Nevertheless, over the years we have always pushed forward with great conviction. That's why – now that things are really picking up – we are ready to offer our customers sophisticated solutions.
So Komax recognized the future need for high-voltage solutions early on?
Yes, over six years ago now. At that time, we immediately started on the initial developments, even though the volume was only increasing at a moderate pace. In 2014, we gained valuable additional expertise in the processing of shielded wires through the acquisition of SLE (now Komax SLE) based in Grafenau, Bavaria. We created our first machines in 2017 – the Lambda 240 for HV connector systems, which was able to handle higher cross-sections, the processing of shielding material and other challenges. Because German OEMs are becoming very active in the BEV sector, around 2018 we launched our first high-voltage projects for semi-automated processing of wire ends using the Lambda 240 platform for "high mix/low volume" production.
Where and how are development and production taking place today?
Because customer needs were constantly increasing worldwide, we had to organize ourselves accordingly. This led us to set up our electromobility competence center at Komax Thonauer in Budakeszi (Hungary). To make sure we can meet the demand, we also develop locally in Grafenau and other locations. It's been working for us so far! The essential basis for this is a common platform that works for all.
Where and how does Komax obtain key information with regard to trends and future requirements?
We get them from the market. There were times when we received maybe a handful of inquiries in a month – now it's several times that. The first inquiries came from our key accounts in the popular low-voltage segment. We are also seeing an increasing number of inquiries from new market players who are searching the market for such solutions. Even if customers often only want machines, we are keen to work with them to develop production concepts. This enables them to achieve an optimum return on investment from their machines. Quality is playing an increasingly central role here, with solutions being sought along the entire value chain. We can make a particular impact here, for example with taping from Kabatec or laser marking from Laselec or Exmore.
How many high-voltage wires are needed for electric cars?
In the case of battery-electric vehicles (BEV), this figure is around 30 wire ends, while in the case of plug-in hybrids (PHEV) it is around 15 to 20. The variety of components is a challenge for automation, since no two wires are the same. There are different cross-sections, single-core or multi-core wires, and so on. Often these even have different connector systems at the wire ends.
So this surely places high demands on automation.
Yes, very high. The low-voltage wire harnesses of traditionally powered vehicles follow the formula of familiar processes at high volumes. But the opposite is true in the case of high-voltage wires for electric vehicles. The variety of new components poses challenges for automated wire processing and reduces the number of pieces to be produced. This is a challenging task, because there are still no state-of-the-art technologies for high-voltage wire processing.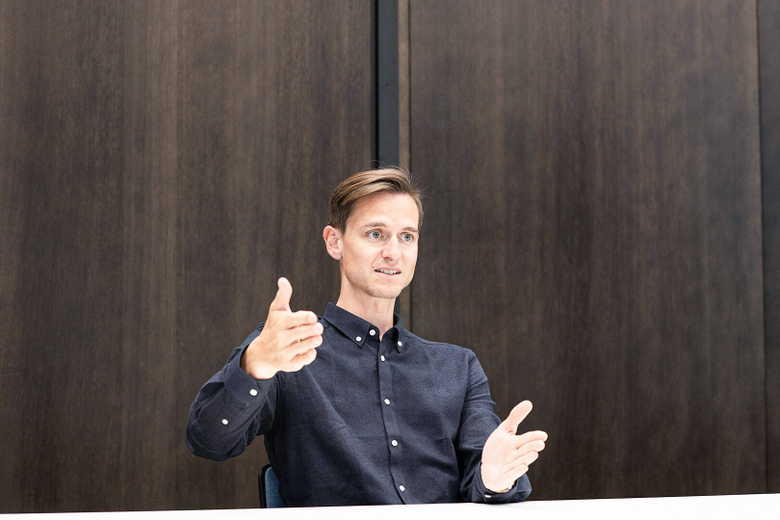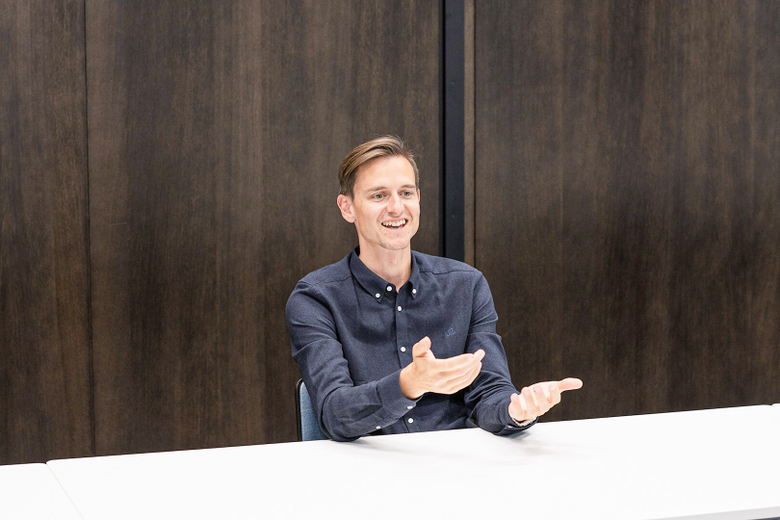 Why are automation solutions needed at all for these relatively small volumes?
To understand this, one must clearly recognize the importance of these high-voltage wires, which supply the motors with energy. And this is all about quality. If a door lock fails, it's no big deal – you just drive to the repair shop. But if the high-voltage wire is defective, the car comes to a standstill. Vehicle manufacturers cannot and do not want to risk this. Therefore, they place the highest demands on quality assurance as well as continuously increasing demands for traceability.
Is that why OEMs are also putting a certain amount of pressure on harness manufacturer?
Yes, because they clearly recognize that the quality we require can only be ensured with automated processes. An essential criterion here is the exchange and collection of data. Our machines are based on the OPC UA standard. This allows production data to be passed on to an MES system, where they are stored and managed.
What data is needed in live applications? 
We determine the requirements together with the customer. This is an important part of our consulting services, and our experience of working with extremely high requirements in the aerospace sector also helps here.
Where does Komax stand today with its developments on the road to automation?
We are currently getting ready for mixed-mode production – by which we mean different connector systems on the same machine – and for the highest level of automation. To this end, we are constantly improving our process modules. By continuously developing the Lambda 240, we can cover several processes. This in turn improves the efficiency of the plants.
So Komax is actually ready for full automation?
We are currently in a position to fully automate production, but with today's volumes, it's a matter of constantly working with our customers to find out which processes are suitable for partial automation at a given point in time. This is part of our support of the "customer journey" and an aspect of the closeness with our customers that we experience. Another strong argument is our long-standing global presence. If, for example, the customer decides to produce in China or Mexico, they know that we have a top sales and service network there.
What can the reader do if they want to learn more about automation options in the high-voltage range?
The points of contact for questions and advice are the local representatives in the Komax network. But I am also available for information and am happy to be contacted.
---
Contact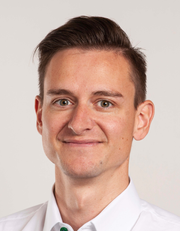 Has worked for Komax since 2016, starting as a project manager for automation projects. Currently responsible for developing the Automotive market segment and curious about the future of automation.
---
Never miss a great Story
---