Talk to an Expert
India shows a digital way to connected automation
Trends
Digitalization and automation are transforming and driving the automotive market, among many others, at enormous rates. Komax India is keeping up in a challenging environment. 

Key insights
In India, too, digitalization and automation constitute major trends.

Adopting such advanced technologies holds major benefits.

However, pursuing them in India is challenging due to lower technical know-how.

Komax India is offering solutions to overcome these challenges.
Two megatrends have come together to transform the way we live: "Digitalization" and "automation" are two separate concepts driving the automotive market and have made both "smart cities" and "smart factories" a reality. They have been in use for decades now, and the scenario is evolving at an adoption rate unimaginable until recently, even in India. Furthermore, it has just received an additional boost as a result of the frequent (Covid) pandemic lockdowns. 
The megatrends explained
Digitalization refers to the use of digital technologies to change a business model and provide new revenue and value addition opportunities, whereas automation describes the use of automatic equipment in a manufacturing facility or other process. Typically, the use of digital technologies via automated machines gives rise to what we call "digital transformation", an essence of the concept of Industry 4.0. The basic ingredient of Industry 4.0 is the sense of connectedness – the customers' connection with the product. From the time of an order all the way to its delivery, all information relating to it should be transparent, accessible, and reliable, which can only be achieved through "connected automation." The implementation of such technologies carries a wide range of benefits:
It streamlines the business processes.

It helps improve the customer experience and build better customer relations.

It provides more flexibility and efficiency in manufacturing processes.

It improves agility and the flow of information through automated workflows.

It enhances the workforce's performance.
The situation in India
India's government, too, is ushering in innovative reforms to promote the adoption of digitalized/connected technologies, in order to transform India into a digitally empowered society and a knowledge economy. Becoming increasingly aware of these developments, every business sector in India now aims to adapt to digitalization, in order to achieve high productivity, 100% traceability and consistent quality manufacturing. However, due to limited local technical know-how, riding this "digitalization wave" turns out to be quite a challenge for some Indian businesses. 
Komax enters the digital picture
Then again, challenges can be overcome. Komax India, as part of its "SMART FACTORY" initiative, offers products and solutions for wire harness manufacturing which can significantly reduce quality costs and greatly increase process efficiency. Categorized according to four properties – intuitive, automated, self-adjusting, and connected – Komax India's solutions help visualize, compare and even predict output on the basis of real-time production data, offering many productive benefits such as:
Production data transparency through relevant networking devices/software

Real-time comparison of production output

Fast report generation including all relevant statistics 

Cloud-based service – always up to date, no software upgrades necessary

Consistent, easier to control quality assurance

100% traceability 
We at Komax India promise to provide productivity, prospects, partnership and presence for all our esteemed customers. By the same token, we not only enable our customers to achieve their goals but also demonstrate our commitment to provide them with better quality assurance and advanced traceability solutions with superior agility.
---
Contact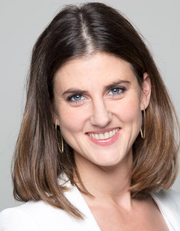 ---
Never miss a great Story
---