Talk to an Expert
How trends work: using the example of electromobility
Trends
Trends are as fascinating as they are treacherously challenging to assess. It is important to take into account all possible factors. Otherwise, you run the risk of judging a top as a flop, or vice versa. Using electromobility as an example, we want to go into a little more depth in this article.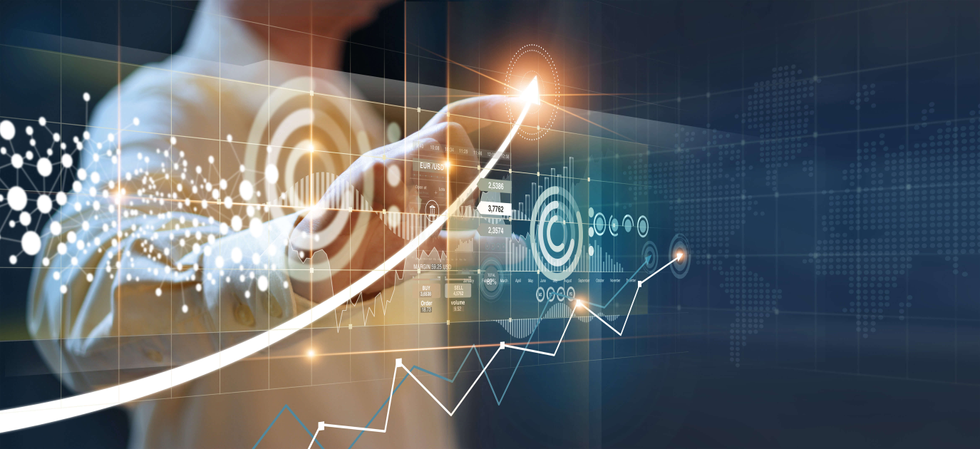 Key insights
Development into a trend is rarely linear. What counts is the tipping point, the threshold when the niche market becomes a mass market.

Usually, several factors determine when it is time for the tipping point.

In addition to all the measured factors and those calculated by extrapolation, there are also purely emotional factors that are more difficult to assess.
Especially in our industry, trends play an important role. But what is a trend? Let's put it this way: A trend is an assumed development in the future that causes and changes something in the longer term and in a sustainable way. Since we are (unfortunately) not clairvoyants, we have to rely on other instruments. In trend research, we observe megatrends on the one hand: long-term developments over several decades that have a formative effect on all areas of society and the economy globally. A typical example of this is the climate debate. On the other hand, changes in the environment of a company are also part of it. This includes its customers, users, customers' customers, suppliers, administration, related companies and industries.
Tipping point: when the niche market becomes a mass market
In many cases, it becomes apparent that developments do not proceed in a linear fashion. Often, they do indeed do so for a long time. But suddenly they break off, change direction, or accelerate sharply because certain circumstances have changed. Science calls this moment the tipping point. How is it that some phenomena take hold in society – and others do not? What factors does a trend need to spread?
"The tipping point is the moment of critical mass, the threshold, the boiling point," explains Malcolm Gladwell in his best-selling book The Tipping Point: How Little Things Can Make a Big Difference1and also brings an example of how it can come to such a point: "Sharp produced the first low-cost fax machine in 1984 and sold about 80,000 of them in the first year. Over the next three years, businesses of all kinds slowly and steadily bought fax machines until, by 1987, so many people owned a fax that it made sense for everyone to get one." It follows that several factors are needed for an innovation to scale and turn a niche market into a mass market.
What counts is the customer experience
Within this context, we also talk about disruptive trend, one that uproots and changes traditional thinking and behavior, affects the way we do business and go about our daily activities. Today, disruption is less about new inventions and more about changing the customer experience.
Generally speaking, it can be put like this: A customer decides to adopt a new technology as soon as,
for example, it is more secure, more user-friendly, more convenient, increases their status,

allows them to develop significantly higher-value applications and products,

in their opinion it improves cost-effectiveness, etc.
Decisive factors in the field of electromobility
Here is a rudimentary example of a context analysis. What else is at work when it comes to reaching the tipping point? To do this, we need to look at the issue from different angles. Let's take electromobility as an example, which is essential for our industry. There are several starting points here.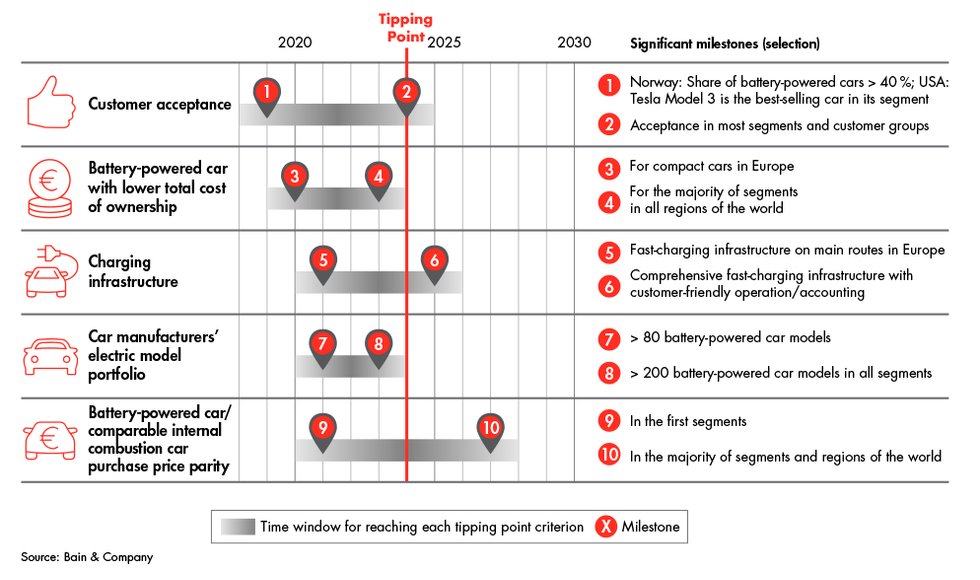 Customer acceptance: This in turn depends on several factors: How strongly is the customer motivated to make a contribution of their own accord to achieving climate targets? How and to what extent does the state promote electromobility, such as through subsidies for purchases, reductions in taxes, tolls and parking fees, and permission to use bus and taxi lanes?
Total cost of ownership (TCO): How soon will the customer have the opportunity to recoup the current surcharge for an electric vehicle through lower operating costs over its lifetime?
Charging infrastructure: How long will it take to achieve a nationwide fast-charging infrastructure that can rival today's refueling of conventional cars in terms of availability, charging convenience and price transparency?
Model portfolio of car manufacturers: The potential buyer is only convinced when a sufficiently large offer is available to cover their individual needs.
Battery car/combustion car purchase price parity: In addition to all considerations regarding TCO, the purchase price plays an important role. How quickly this parity will be achieved depends on several factors, such as the battery price, which today still accounts for around 30% of the manufacturing costs of an electric vehicle, or government subsidies.
Adventurous forecasts in the past
So when will electromobility really arrive? If one researches a little more thoroughly, one finds a clear trend in reviewing different results: the more recent the study, the further into the future the breakthrough is postponed. In a survey published in 2010, Bain & Company predicted that, by 2020, half of all newly registered passenger cars worldwide would be equipped with an electric drive. In 2013, the trend researcher Lars Thomsen even argued that electric cars would overtake combustion engines in 2016/2017. In 2017, the Boston Consulting Group set the tipping point at 2025, and predicted that, by 2030, the global market share of combustion engines would fall to 50%.
End of 2020: 43% more electric vehicles than in the previous year
Those looking for a clear trend will find it in the recently published 101-page Global EV Outlook 2021 by the International Energy Agency (IEA). Despite the coronavirus pandemic, it proves a strong dynamism in electromobility. Electric vehicle registrations increased 41% worldwide in 2020, despite a 16% decline in global vehicle sales compared to 2019. About 3 million electric vehicles were sold worldwide in 2020. This means that the number of electric vehicles on the world's roads will have increased to around 10 million by the end of 2020, a 43% increase on 2019, thus reaching 1% of the total vehicle population.
The IEA cites three factors as the reason for this development:
Regulatory framework: Strengthening of strategies regarding CO2 emission standards and requirements for zero-emissions vehicles (ZEV). By the end of 2020, more than 20 countries announced bans on the sale of conventional vehicles or mandates that new registrations be ZEV-only.       

Creation of additional or the extension of existing purchase incentives for electric vehicles. Governments around the world increased support for the purchase of electric models by 25% compared to 2019, to USD 14 billion in 2020. This happened mainly in Europe.

Increased supply of electric vehicle models and continued development in reducing battery costs. Of the world's 20 largest manufacturers, 18 announced an expansion of their EV fleet. And four major truck manufacturers declared their commitment to an "all-electric future".
Do not forget emotional factors
Automobile manufacturers can directly influence how the trend towards electromobility (further) develops. To do this, they need to ask themselves what the potential buyer really wants when looking for an electric car, according to a wide variety of rational and emotional factors. If you follow the social media discussions, environment, long-term cost, savings and battery range play a major role.
New potential can be found among the young and young-at-heart urban smartphone generation. The latter shows a strong affinity for innovative mobility concepts and will drive the industry's transformation with its demand behavior. A study by the management consulting firm Oliver Wyman on the future of mobility concludes that it is important for car manufacturers to act quickly in order to score points in the race for the optimal mobility products for this generation.
The fascinating thing about trends, illustrated here by electromobility, is the variety of factors that ultimately determine how steeply the curve rises after the tipping point. This applies in principle to the study of any possible trend, and should also provide motivation not to leave any of these factors unattended.
1 Malcolm Gladwell, The Tipping Point: How Little Things Can Make a Big Difference, 301 pages, English, Little, Brown and Company, 2000, ISBN 978-0-316-34662-7.
---
Contact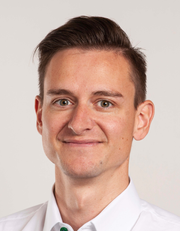 Has worked for Komax since 2016, starting as a project manager for automation projects. Currently responsible for developing the Automotive market segment and curious about the future of automation.
---
Never miss a great Story
---