Talk to an Expert
Zeta 620 wins the 2023 Innovation Award for Control Cabinet Construction
Technology & Innovation
At Eltefa in Stuttgart on March 28, SCHALTSCHRANKBAU magazine presented its Innovation Award to our Zeta 620, honoring a machine from which smaller businesses in particular can benefit enormously.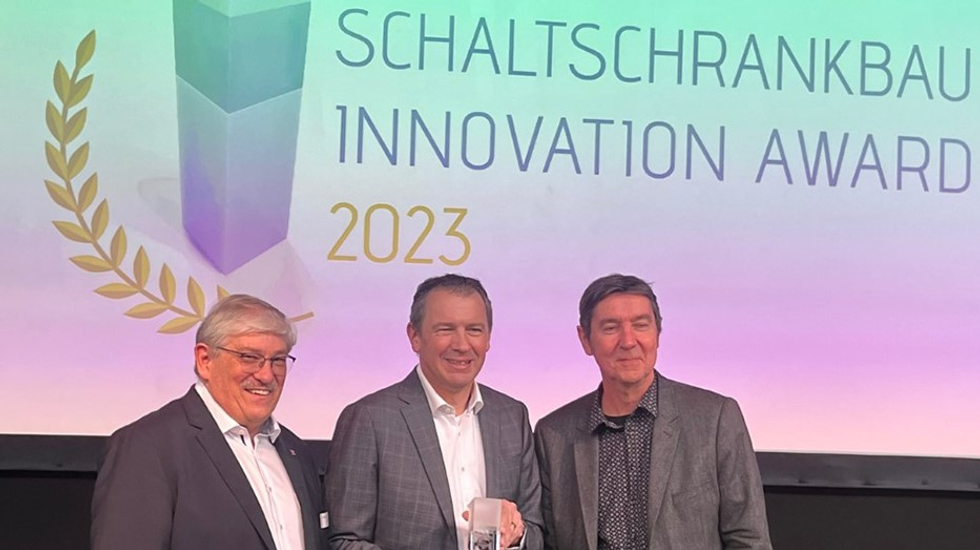 This magazine has been bestowing this award upon five exceptionally innovative products every year since 2019. In doing so, it aims to draw attention and appreciation to hardware and software solutions that enable control cabinet manufacturers to stay competitive in an increasingly competitive market. The choice is made by an independent jury made up of representatives from control cabinet construction, teaching and research as well as the trade press.
Control cabinet manufacturers have scored points with our Zeta fully automatic machines for years now
It's no coincidence that our Zeta 620 is one of the top five innovations. For years, medium and large businesses have benefited from the advantages of  our top-of-the-line Zeta 630, 640 and 650 models, which are tailored to high power requirements. This saves them from having to do manual wiring, which takes up about half of the time needed to build a control cabinet. They produce entire wire sets automatically, while all wires are labeled and sorted in an assembly optimized order.
Breakthrough for smaller businesses 
The new Zeta 620 is designed to meet the conditions and requirements of small and medium-sized control cabinet manufacturers in terms of performance, price and space requirements. The full automation enables economical just-in-time production from batch size 1 and ensures consistently high quality at the same time. This allows them to significantly streamline their production and offer a service package that was previously reserved for larger manufacturers.
---
Contact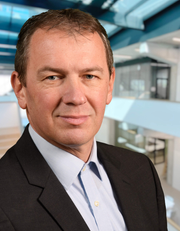 Cornel Durrer has been working for Komax since 2019. His focus is the development of new solutions for efficient and integrated production in an industrial environment.
---
Never miss a great Story
---