Talk to an Expert
The future of wire processing, at the WirePro Expo in Dierikon (Switzerland)
Inside Komax
The future of wire processing: From October 25 - 27, 2022, Komax, Schleuniger and other exhibitors will be offering a wide-ranging and fascinating schedule of events at Komax's headquarters in Dierikon (CH).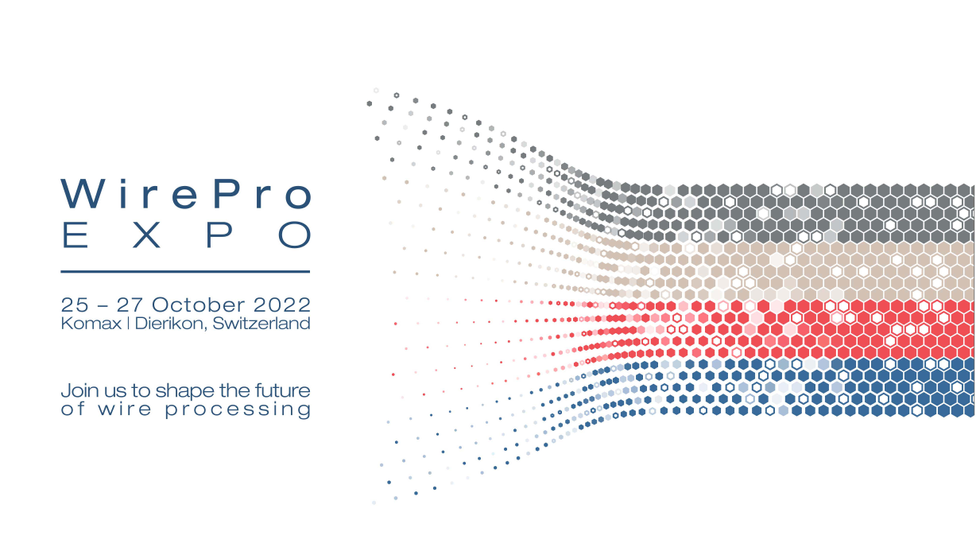 Key insights
Innovative solutions for wire assembly and exciting technology highlights from Komax, Schleuniger and other exhibitors and partners

Insider talks with managers, experts and innovators on the topic of automation and digitalization in wire processing

Keynote speakers from Volkswagen AG, EDAG Engineering GmbH and Siemens EDA Munich, as well as other informative expert presentations

The new and award-winning vertical factory from Komax – a tour will show it in action
"Once upon a time": Every two years, Komax organized a multi-day Inhouse Show at its headquarters in Dierikon and invited customers from all over the world. But then came Covid, and Komax's largest and most important in-house event, like countless other events, had to take place online, in the form of the Digital Experience Days. The organizers have now created something new and very special for this post-pandemic period: The Inhouse Show is being turned into a three-day WirePro Expo trade fair (Tuesday to Thursday, October 25 - 27, 2022). In addition to Komax and Schleuniger, six other companies will present themselves at their own booth: Mecal, Mecalbi, Schunk Sonosystems, TE Connectivity, Telsonic Solutions, Zoller + Fröhlich.
A building specifically for the WirePro Expo
WirePro Expo will take place in a building specially adapted for this trade fair, and Komax has developed a sophisticated trade fair concept for this purpose. More than 1,500 visitors are expected over the three days of the trade fair. Visitors will be able to experience numerous expert presentations as well as innovative solutions and services. Furthermore, various machines from five decades will vividly highlight the history of Komax. There will also be guided tours through the new vertical factory. Of course, all guests will also be able to enjoy culinary delicacies in a stimulating atmosphere.
Komax's numerous Expo highlights
At the Komax booth, visitors to WirePro Expo can immerse themselves in the world of the Smart Factory by Komax and discover how intelligent automation and digitalization can optimize production processes and thereby achieve competitive advantages.
For the automotive sector, Komax will present solutions along the entire value chain and take visitors on a journey to the highly automated production of vehicle electrical systems. This will include the exciting live premiere of a new technology that will permanently change the wire processing industry.
In addition to solutions in the area of data cables (such as the new block loader systems, innovative twisting technology or the automated production of Ethernet connector systems), other highlights at the Komax booth will include a look into the future of high-voltage wire harness processing.
At the WirePro Expo, Komax industrial customers discover how the efficiency and performance in control cabinet construction can be massively increased thanks to the solutions of "Smart Cabinet Building" partners.
For the aerospace industry, Komax will present the step-by-step automation of Electrical Wiring and Interconnection Systems (EWIS) and demonstrate how long wires are processed with unique ID markings.
That is what the future of wire processing will look like. At the WirePro Expo in Dierikon (Switzerland), wire processing will be showcasing its many facets: Smart Factory, vehicle electrical system production, high-voltage wire harness processing, smart cabinet building, step-by-step automated electrical wiring systems and much more – fascination included.
---
Contact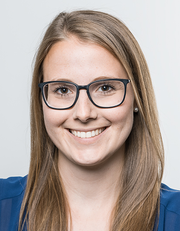 Sabrina Hitz has been working for Komax since 2018. She is part of the Market Communication team and project manager for group-wide events.
---
Never miss a great Story
---