Talk to an Expert
Productronica India: Komax thrilled the wire harness industry
Inside Komax
Productronica India, the largest trade show for the electronics industry in India, with 323 exhibitors from 19 countries, was held in a suburb of Delhi. Here, Komax and its partners Feintechnik Rittmeyer, Schunk, and Mecal generated great enthusiasm in the wiring harness industry.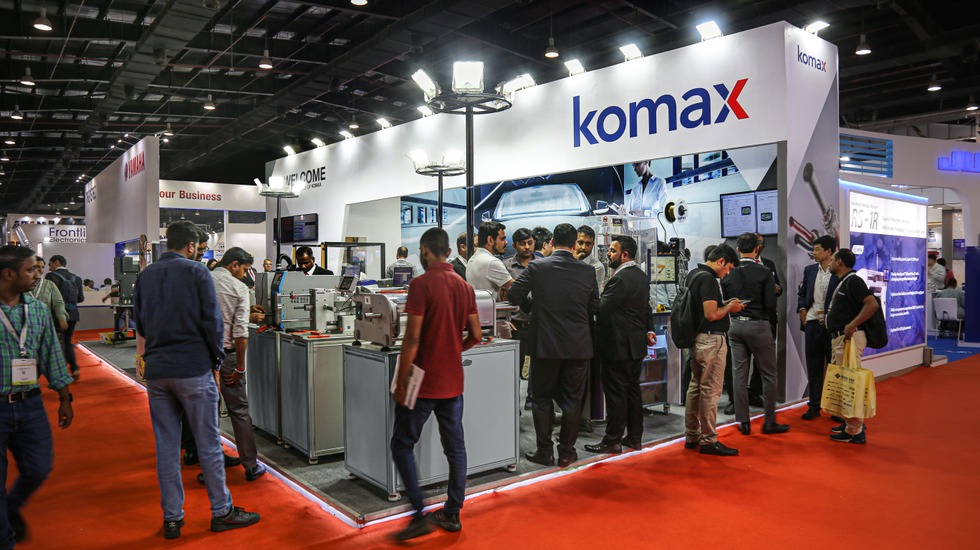 Of particular interest were our solutions for processing sensor cables, wiring harnesses for electric vehicles, and the smart factory. The ever-increasing number of electronic functions in modern vehicles also places ever-higher demands on wire harnesses and sensor technology.
Great interest in the areas of stripping, test tables, and welding
Another field of interest was the processing of unshielded "single-pair Ethernet" cables on the benchtop machine with complete quality assurance. Mecal's stripping solution for sensor cables such as multicore, twisted pair, and single wires is best suited for this emerging market.
Visitors were also very impressed by the stripping solution for battery cables and electric vehicle cables up to 70 mm2 and the ultrasonic welding solution from Schunk for welding wire to wire and wire to terminal. The end-of-line test bench for low-voltage and high-voltage harnesses manufactured in India was a real hit, generating numerous new customer leads for us.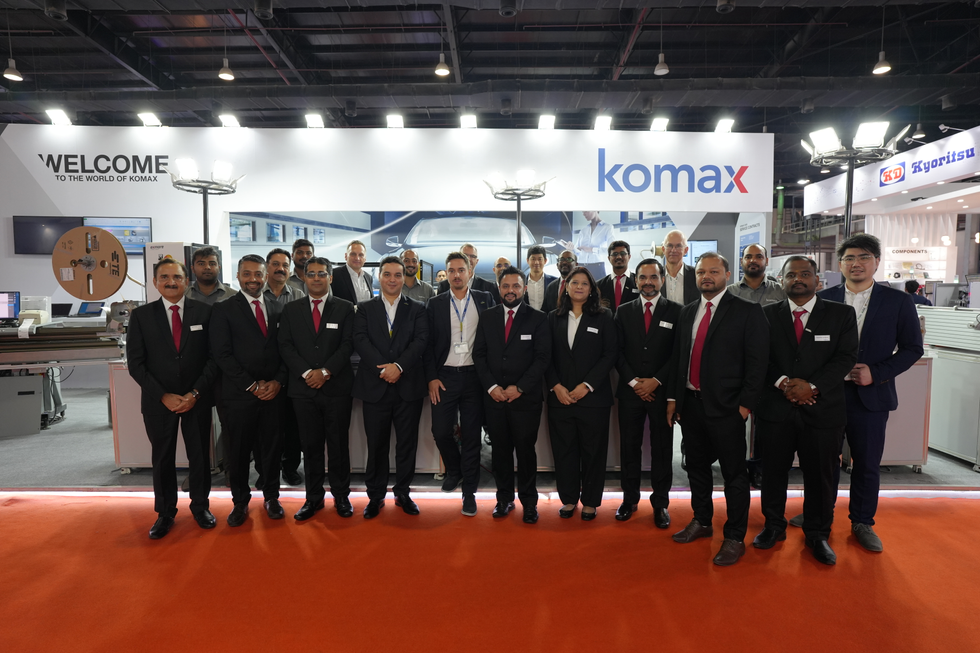 Reduction of paper and operator influence
As part of the digitalization, we presented LAN-connected, computer-operated, and remotely monitored machines such as the Gamma 448 and Kappa 340. Here, our team demonstrated how the most demanding tasks can be accomplished without paper and without operator influence on the process.
The BenchTop Crimper with integrated QpLite crimp force monitoring also completely eliminates user influence. It guarantees the quality of every single crimp. Other QpLite functionalities were also well received, for example material testing, remote job management and 100% traceability.
Encouraging new customer-oriented solutions
We held highly informative, personal discussions with many visitors about our innovative offerings. It is precisely these that encourage us time and again to develop more and more customer-oriented solutions.
---
Contact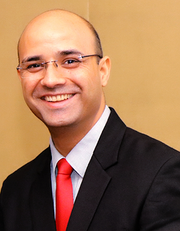 Joined Komax in 2016 as Head of Sales & Service – India. After achieving targeted milestones in India, he has overseen the digital services and application business in Asia since July 2021.
---
Never miss a great Story
---