Talk to an Expert
Diversity at Komax: Inspiring togetherness – around the world
Inside Komax
Diversity is increasingly becoming a factor for success and competition in companies. Komax too is striving to achieve a more and more variegated workforce. This brings many advantages, but also challenges. Damian Sidler, Head of Sales Asia and Sales Intelligence, talks about his experience with his broad-based Sales Asia, Marketing Communication and CRM team.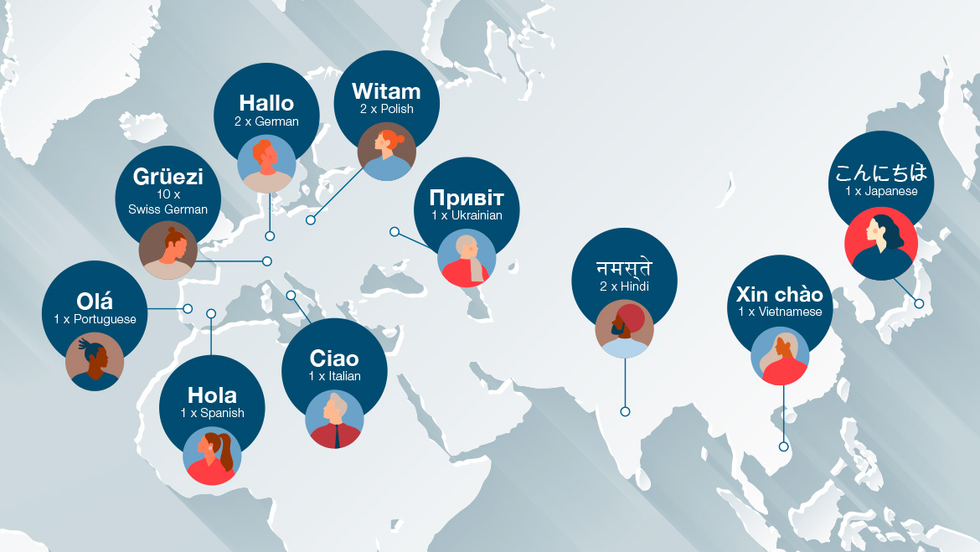 Key insights
Komax makes it a point to promote diversity, in which the various dimensions are still developed differently.

Many different companies and teams demonstrably offer a wide range of advantages, in such areas as recruiting, employee satisfaction and innovative capacity.

Komax's global Sales Asia, Marketing Communication and CRM team is very diverse. Department head Damian Sidler talks about the advantages and challenges in everyday working life.
Komax News Portal: What is the diversity situation like at Komax?
Damian Sidler: It varies! If you look at the gender dimension, we cannot really shine yet. As a company in the industrial sector, Komax, with its 3,300 employees around the world, is still male-heavy, although all professions are of course open to all genders. We also offer a work environment that is optimized for everyone in production and support gender diversity, starting with the trainees, for example. However, if we take other dimensions of diversity into account, we are moving along in the right direction. We see diversity as an asset and a win-win situation for our company.
Komax News Portal: Where do you see the concrete benefits of diversity for Komax?
Damian Sidler: I am convinced that diversity is more than just a modern buzzword. Diversity is increasingly shaping our lives in many areas. This must be – and will be – reflected in our working environment more and more. In addition, a diverse attitude also expands resources, especially in a globally active company such as Komax. One example of this is attracting talent. Recent studies show that potential employees are more likely to apply to a company that is diverse, tolerant and open to other cultures.
Komax News Portal: So diversity is a plus on the labor market this way. What other advantages do you see?
Damian Sidler: Diversity in the team is proven to increase employee satisfaction. It increases loyalty to the company and reduces staff turnover. I've mainly seen how creativity and innovation work better in practice in a broad-based team. I also think that thanks to our broad spectrum, we understand our customers better.
Komax News Portal: Why is your team a great example of diversity at Komax?
Damian Sidler: We cover a great many dimensions of diversity. Of 21 employees, 9 are women. Even though this is common in communication, we also have women in the team in the otherwise very technical, male-heavy field of CRM. Our entire team, including sales, includes members of 9 nationalities, many of whom are of different ethnic origins. We speak 10 languages in total. Our employees are of manifold religions and convictions, and sexual orientation is not a factor. We also have a good mix in terms of age, training and professional experience. Our people also work in very different working models. Some of the employees work part-time, one person even in a management position.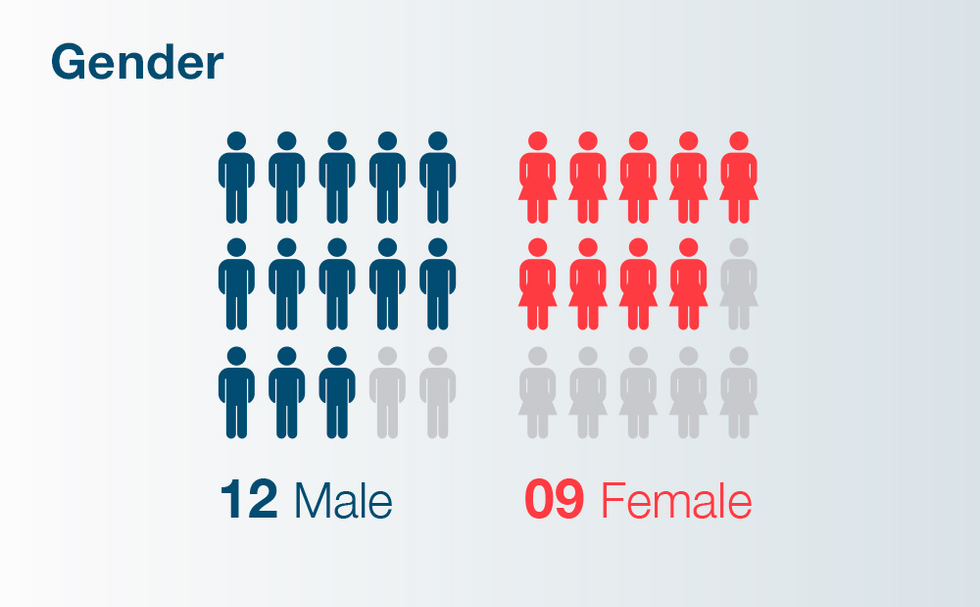 Komax News Portal: What do you see as the benefit of this diverse workforce?
Damian Sidler: The most important thing for me is the broad mindset. We don't think in valleys; we have a broad horizon. This way, we come up with different ideas and solutions and are open to new approaches. We learn from each other and motivate one another. Indian employees, for example, are always exceptionally well-prepared for meetings – and this motivates the other team members.
The elders among us benefit from digital natives, for example, in new technologies or during change processes. The seniors, in turn, contribute a valuable sense of reality. This way, we complement each other across continents, language barriers and hierarchical levels alike.
Komax News Portal: Isn't hierarchical thinking especially hard to get rid of in some cultures?
Damian Sidler: Indeed it is. At Komax in Europe, we work at eye level as much as possible – from trainees to the CEO. At Komax, cooperation across the hierarchical levels is exemplified from the very top. For example, the clean desk principle is the law of the land at the headquarters in Switzerland. An employee is allowed to sit down at the boss's desk without hesitation when the boss is on the road. We practice an informal culture on all levels, but in Southeast Asia, it's always "Good morning, Sir!" But in spite of the "Sir," I think that I manage to find a certain closeness. One key to this is certainly being there on location, getting to know people personally, taking an interest in both professional and private matters. I've even cooked at home with a colleague from Asia. This makes us approachable and strengthens the sense of unity. That's exactly what I mean by inspiring togetherness!
Komax News Portal: Where do you experience particular challenges in running your global team? 
Damian Sidler: When it comes to language, we all use English. This generally makes things easier, but there are still misunderstandings, especially verbally, because English is not the mother tongue for most of us. I find the video meetings helpful, where you can see each other and not just hear each other. This promotes mutual understanding. Jokes or irony can pose an intercultural challenge, so you have to be quite careful, otherwise you can end up with your foot in your mouth.
And, of course, you also need to have tact. A female colleague from Southeast Asia, for example, would never be assertive or get loud, even if it was justified. It is my job to make sure that she is still heard and that her position is taken seriously. Then there is the issue of the time difference – usually towards the east for me. This requires a lot of coordination and flexibility. But I don't know it any other way. I have always worked internationally and appreciate this global environment at Komax.
Komax News Portal: At Komax, diversity is also reflected in the different working models and career opportunities. How do you put this in practice in your team?
Damian Sidler: My goal is to find a suitable solution where employees and the company can equally benefit from. This requires a lot of flexibility and creativity, but is ultimately an asset. One example: a young employee was employed on an hourly wage and was able to secure an internship thanks to further training – a first step on the career ladder! Another employee wanted to quit so she could start further training. Instead, I was able to offer her a greatly reduced workload. And I promised to find a suitable task for her at Komax after her training. This worked out and she was able to apply her newly acquired knowledge directly with us.
We are also very flexible when it comes to part-time work and working from home. We even offer shared functions with two job descriptions and two supervisors. My goal is for committed employees to be able to develop professionally. My aspiration is for everyone to stay up-to-date in their departments – regardless of what their background is or which part of the world they're in.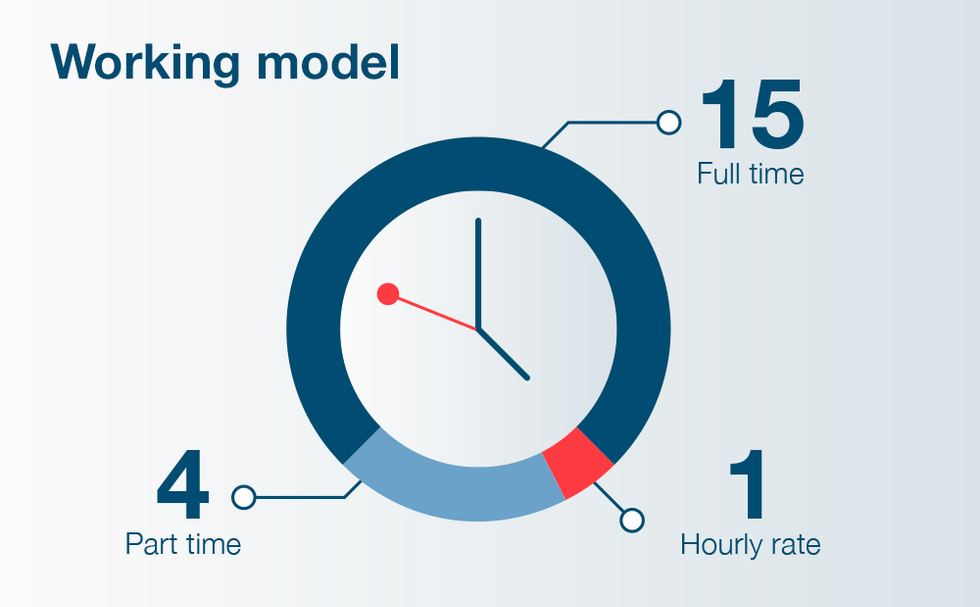 Komax News Portal: Thank you for the interview, Mr. Sidler.
---
Contact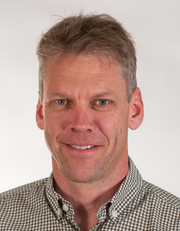 Damian Sidler has been working at Komax since 2018 and has been responsible for Sales Asia, the MarCom and CRM teams (Customer Relationship Management) since January 2021. For him, it is important to continuously develop his team and to be able to show perspectives.
---
Never miss a great Story
---