Talk to an Expert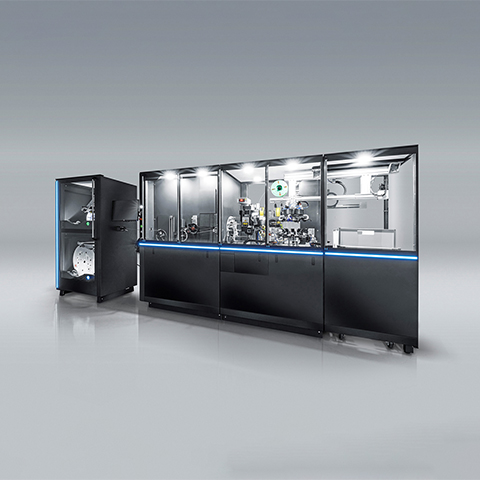 Wire Identification
Optima 600
The Optima machine automates wire cutting and sleeving with precision, enhancing productivity and quality in Aerospace and industrial sectors.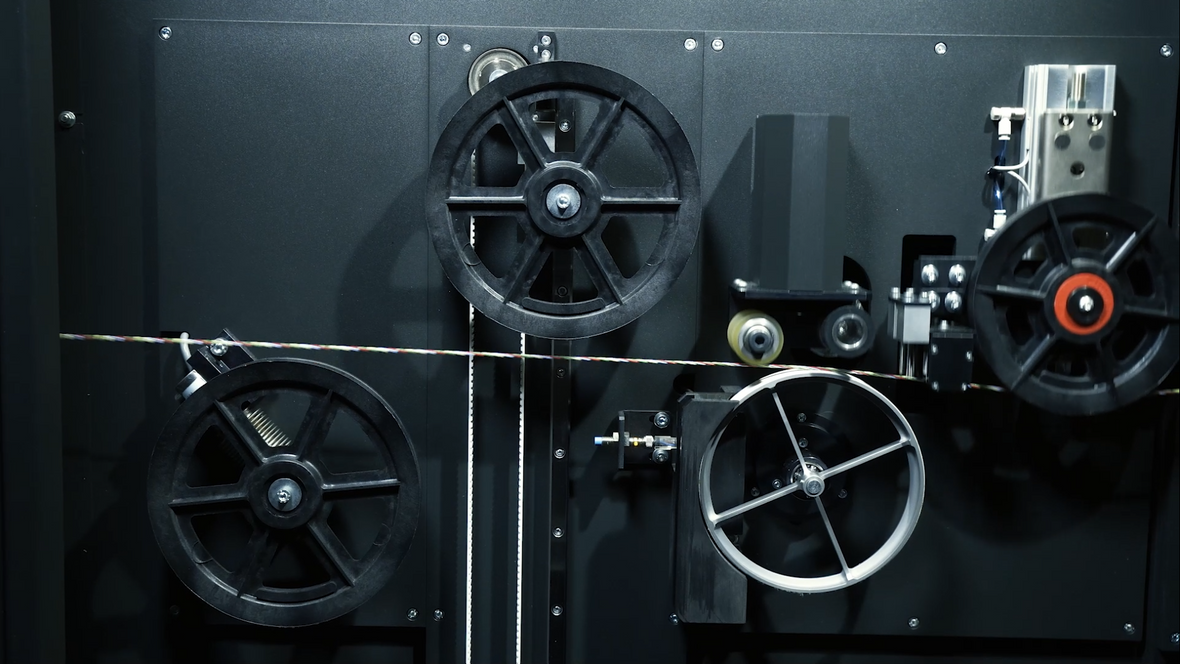 ---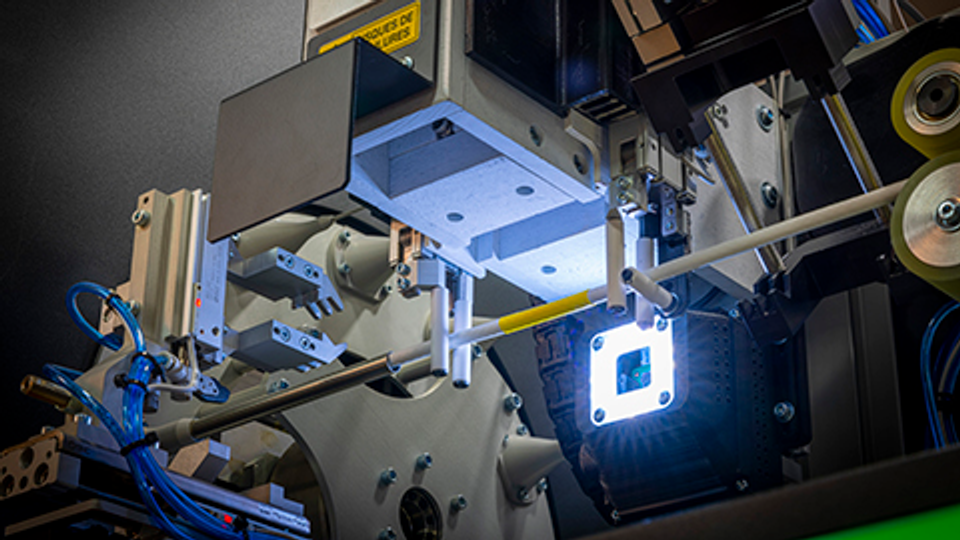 Fully automatic labeling and sleeving
Usually demanding manual operations, such as labeling or sleeving, are now 100% repetitive and fully operator-independent, not only in execution but also in control.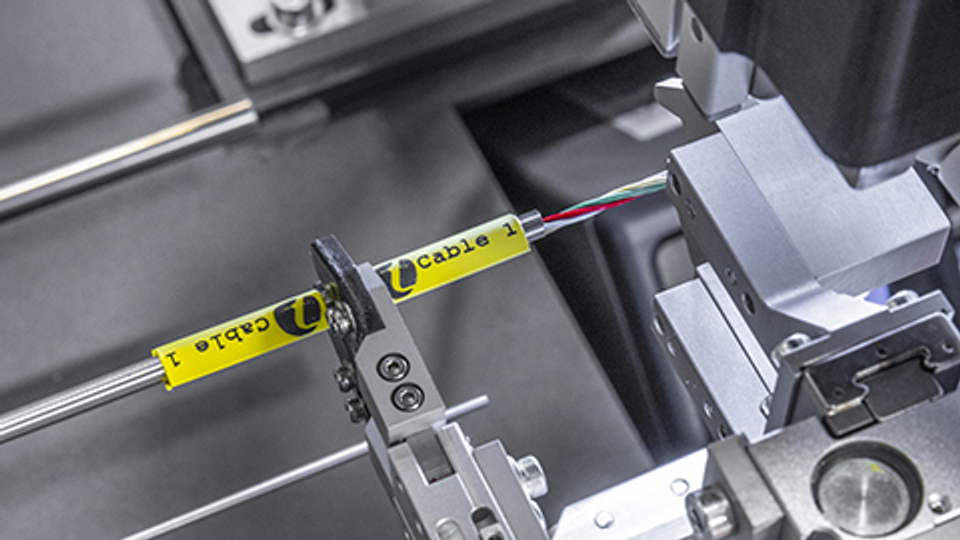 Occupational health and safety
Repetitive manual tasks can cause musculoskeletal disorders. Automating sleeving and labeling enables operators to prioritize value-added tasks while preserving health.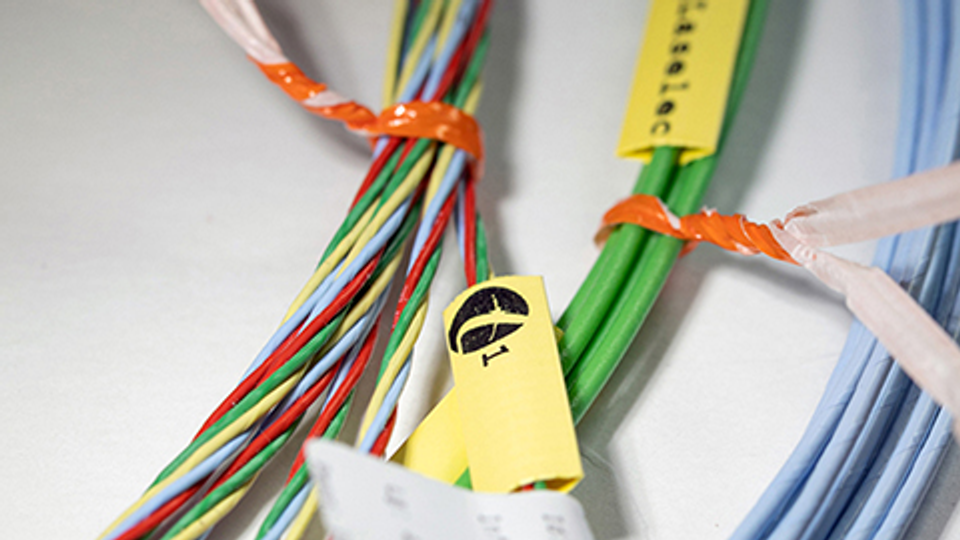 Modular systems for diverse manufacturing needs
The Optima line has been divided into essential functions that can be added over time, allowing the machine to align with technical needs and investment capacities.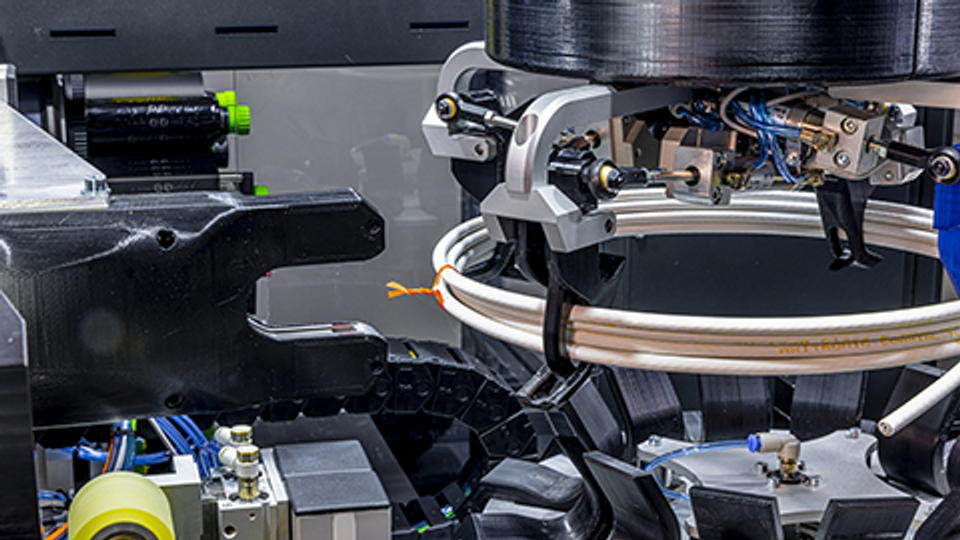 Flexible automation solutions
Based on diverse needs or industries, multiple tasks are required across the value chain. Flexibility is crucial for an automated solution that suits a wide range of needs.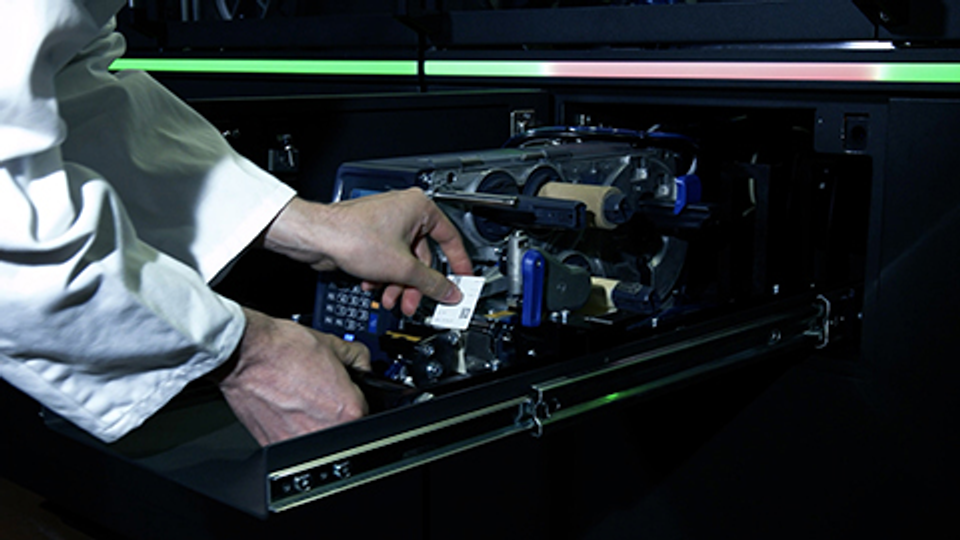 An intuitive and user friendly system
The new HMI, a touch screen on an adjustable arm, a sliding door for full access, wire feeding assistance, and LED indicators are all user-friendly features enhancing usability.
---
Optima 600

specifications

| Specification name | Specification value |
| --- | --- |
| Wire outer diameter max. | 8 mm |
| Extremity labels | Thermal printing, size : 40 mm × 46 mm (1.57 to 1.81 in) Information printed tailored to customer needs |
| Sleeves by cable | Depending on the WSI configuration: 0 to 2 (for 50 mm) 0 to 4 (for 2 × 25 mm) 0 to 11 (for 50 mm) |
| Sleeves printer | Up to 3 allowing 3 different types of sleeve to be processed (color and/or size) |
| Wire type | Single-core, jacketed, unshielded multi-core, shielded multi-core |
| Proceeded sleeves | Sleeves in rolls Length : 50 mm or 2 × 25 mm (precut sleeve) / 1.97 in or 2 × 0.98 in Size : 3.2mm (1/8 in), 4.8mm (13/64 in), 6.4mm (15/64 in), 9.5mm (23/64 in), 12,7mm (1/2 in) |
---