Talk to an Expert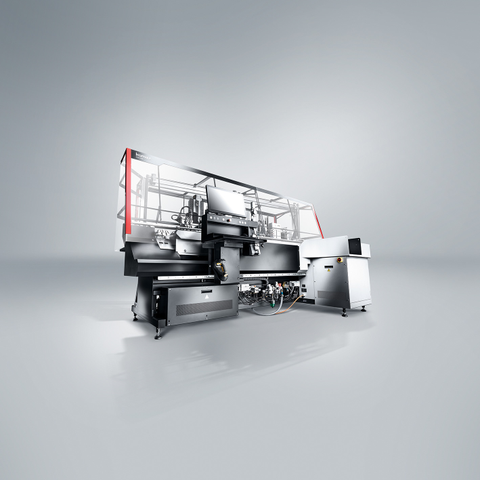 Harness Manufacturing
Zeta 640
Thanks to their five (Zeta 640) or eight (Zeta 650) process modules, Zeta 640/650 can process up to 36 wires without changeover, from batch size 1 and just-in-time.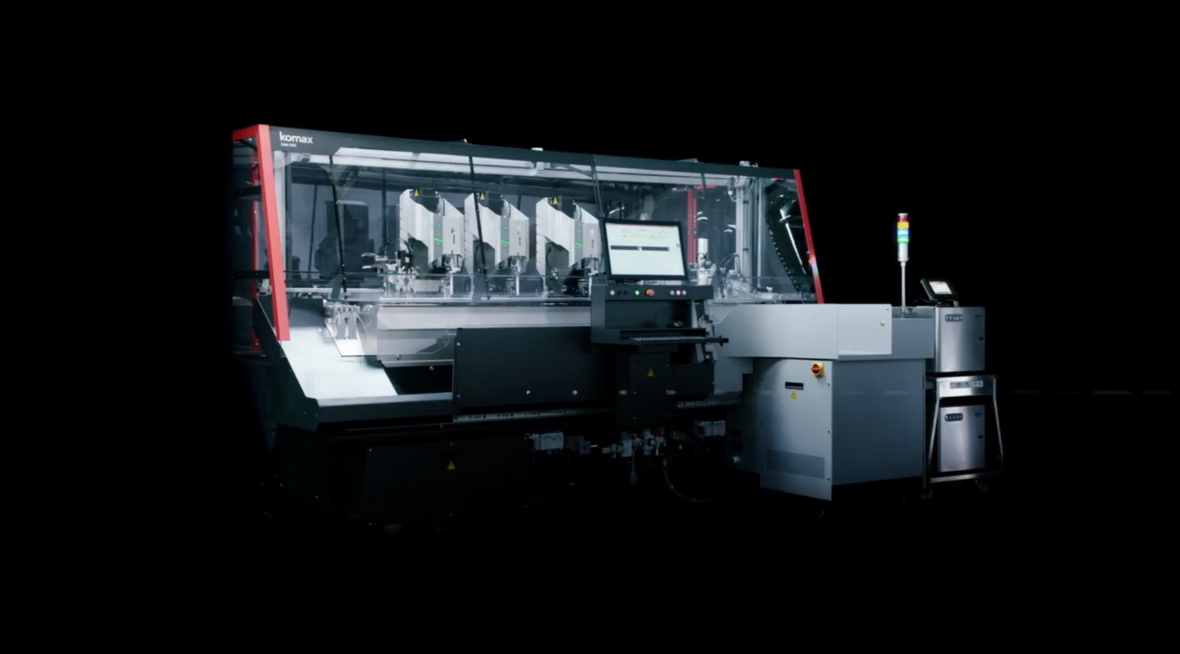 ---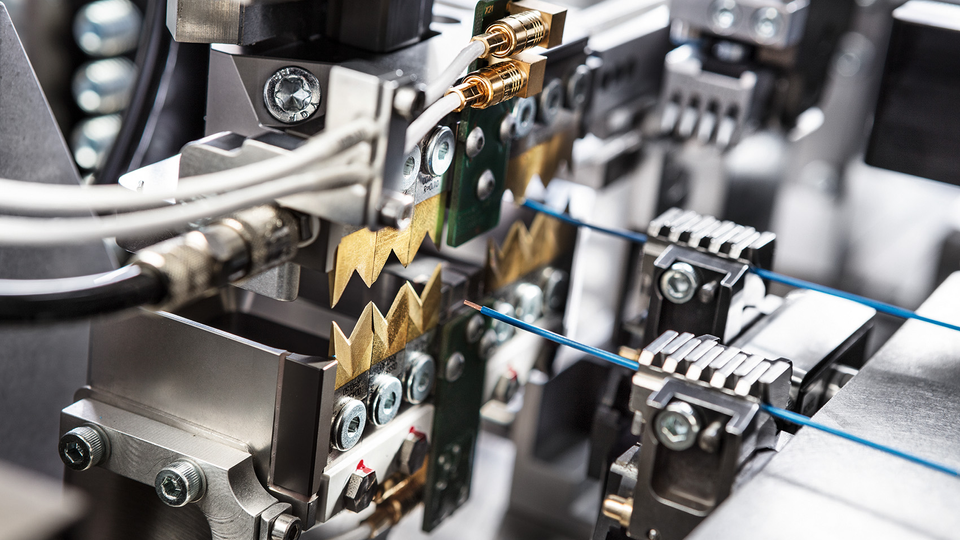 Three pairs of blades with optional incision monitoring (ACD)
The already integrated three blade pairs cover the entire cross-section range, which enables production without changeover. The ACD continuously checks the quality.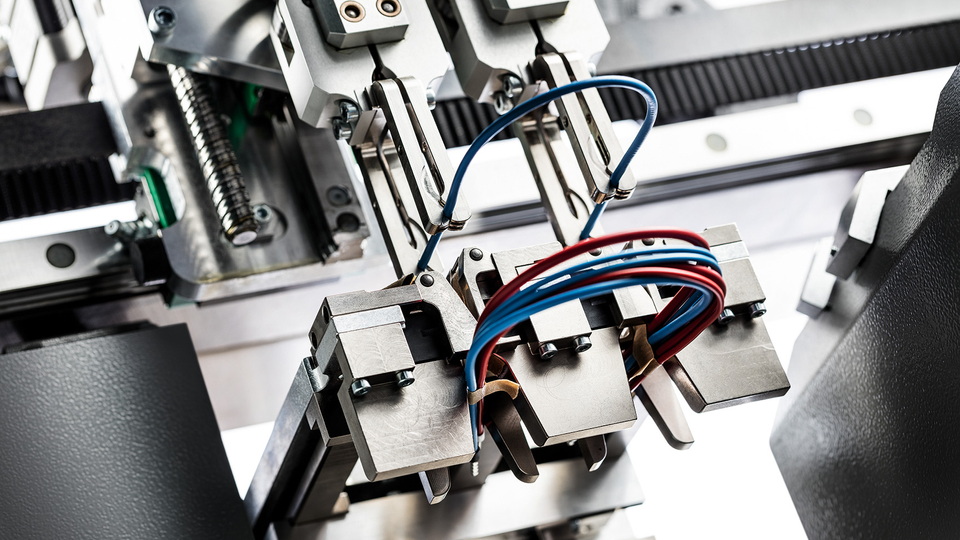 Sorting and binding batches in one process step
If desired, the bundler wire deposit can be tied up and sorted in the correct order, and the wires can be prepared for further processing separately according to sequences or batches.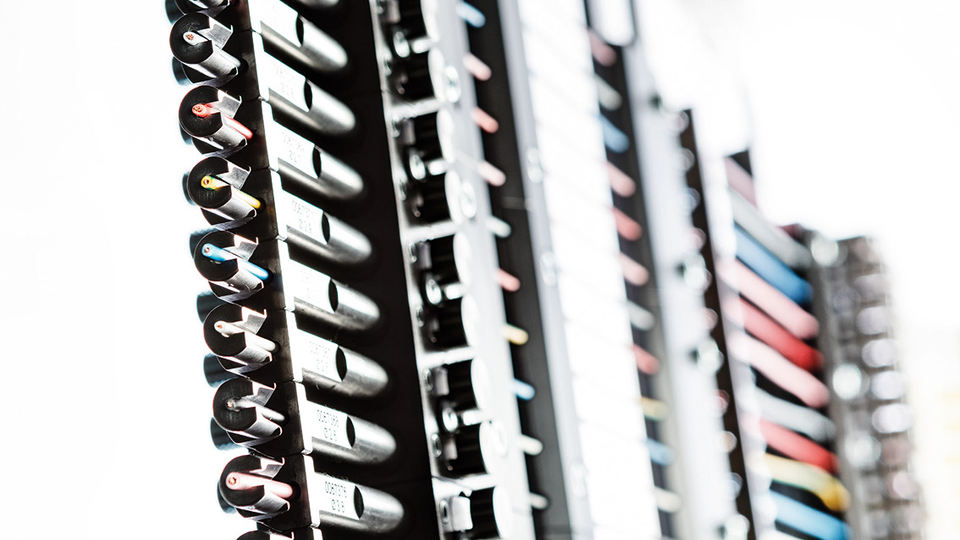 Wire changer with up to 36 wires in cross section
The automatic wire changer provides up to 36 different wires from the entire cross-sectional area, thus enabling efficient processing without changeover. This covers, for instance, the wide variety of control cabinet designs.
High performance with 3 shuttles working in parallel
With three shuttles working in parallel, fully automatic production is guaranteed just-in-time and from batch size 1– with consistently high quality.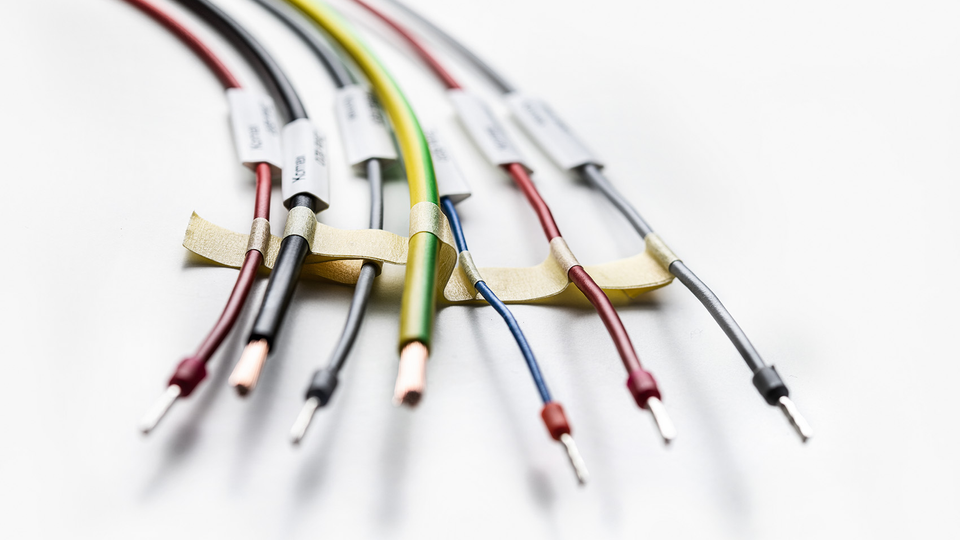 Bundled wires with optional tube labeling
To simplify processing, wires are bundled as required. Up to two inkjet printers automatically mark the wires in black and another color.
---
Zeta 640

specifications

| Specification name | Specification value |
| --- | --- |
| Shortest wire length for one-sided processing | 85 mm |
| Shortest wire length for two-sided processing | 240 mm |
| Wire length (standard tray) max. | 3000 mm |
| Strip length side 2 max. | 25 mm |
| Strip length side 1 max. | 25 mm |
| Wire outer diameter max. | 6 mm |
---