Talk to an Expert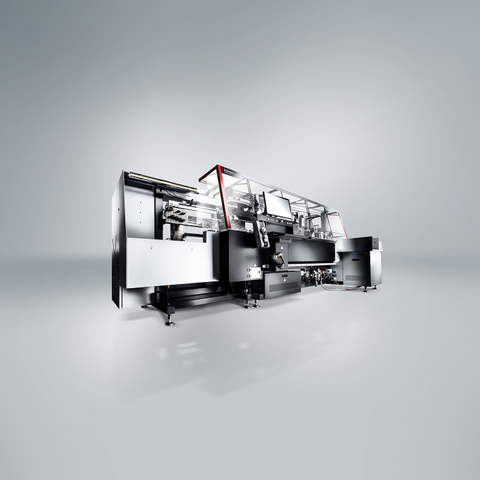 Harness Manufacturing
Omega 750
The Omega 740/750 wire assembly machine can be used to produce wire harnesses of various complexity and to equip them with terminal housings on one or both sides.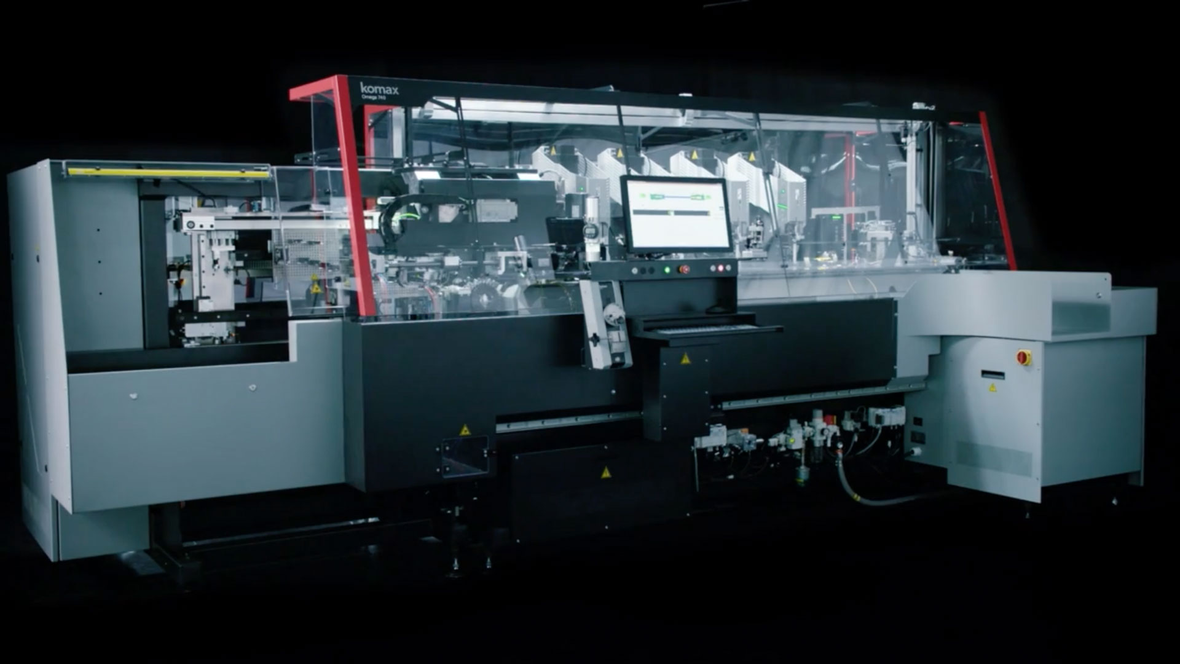 ---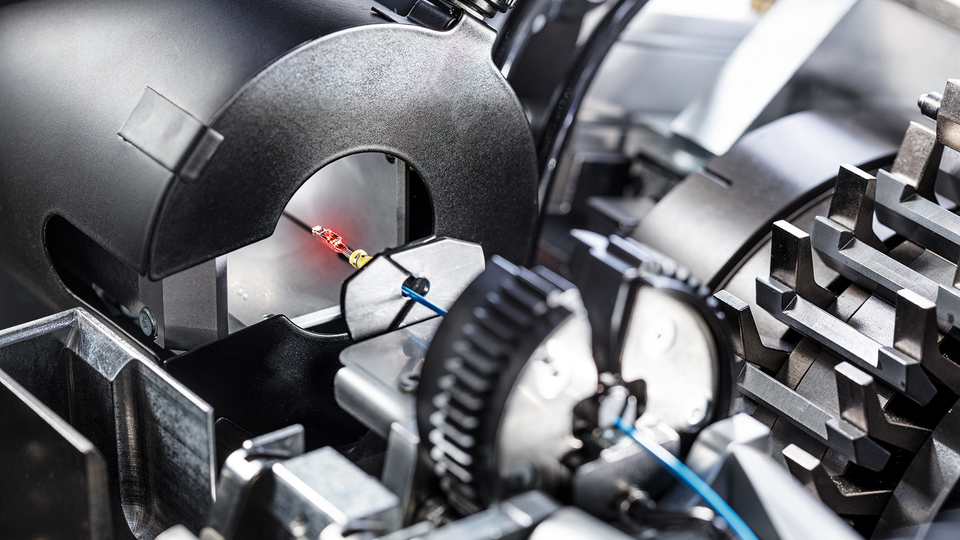 Optical terminal measuring system for insertion of various terminals
The optical terminal measuring system enables insertion of a wide variety of terminals into terminal housings, on one side as well as on both sides.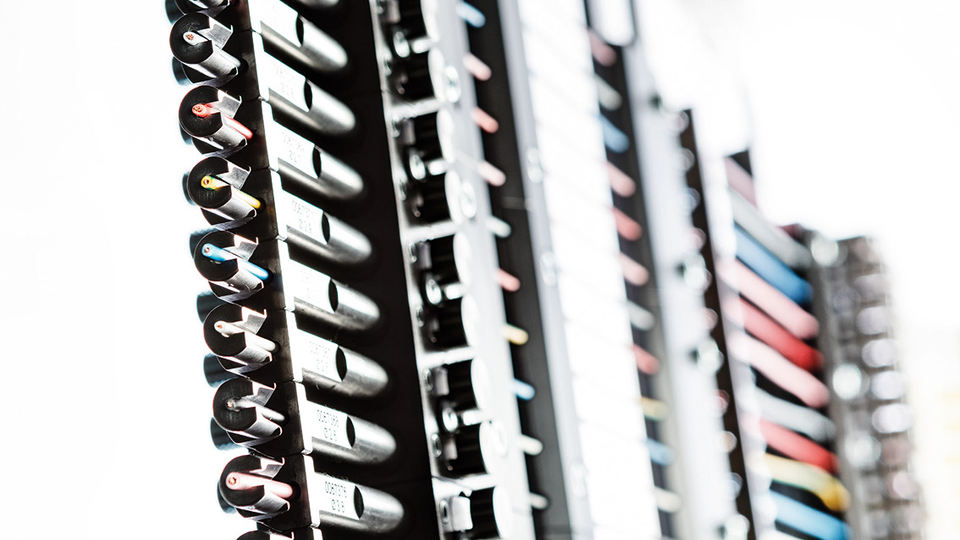 Extensive wire changer for up to 36 different wires
The automatic wire changer provides up to 36 wires from the entire cross-sectional area. This covers, for instance, the wide variety of control cabinet designs.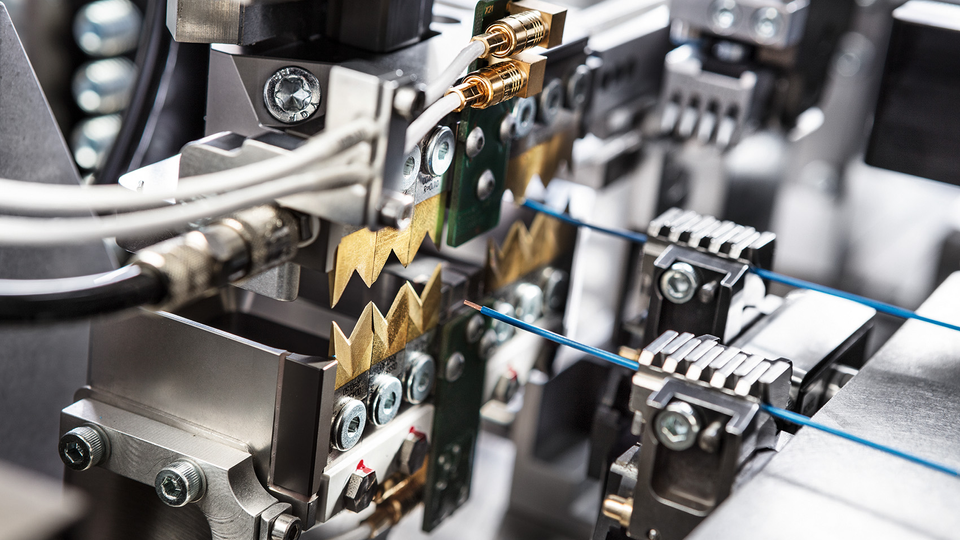 Three pairs of blades with optional ACD incision monitoring
The already integrated three blade pairs with optional incision monitoring (ACD) cover a cross-section range of 0.13 to 2.5 mm² (AWG 26–14).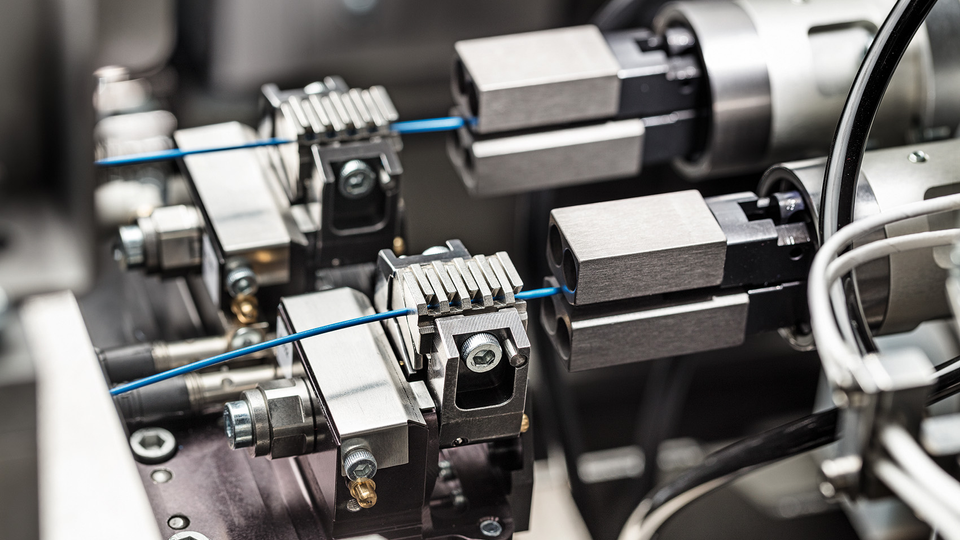 Special untwisting module for neutralizing twisted wires
Unwound wires always have a twist. The untwisting module removes the twist from the wires, which is important for subsequent fully automatic loading.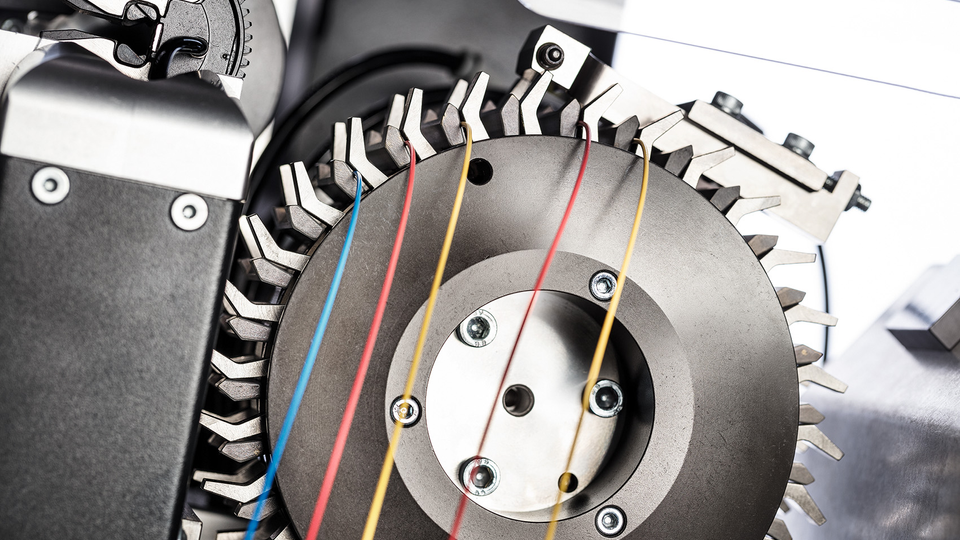 Integrated wire storage for more efficient production
Two-sided wire harnesses with a high level of complexity can be easily produced with the help of the wire storage. It also enables the immediate post-production of defective wires.
---
Omega 750

specifications

| Specification name | Specification value |
| --- | --- |
| Shortest wire length for one-sided processing | 240 mm |
| Shortest wire length, double-sided jumper connection | 300 mm |
| Shortest wire length, double-sided jumper connection max. | 540 mm |
| Shortest wire length, complex loading min. | 300 mm |
| Shortest wire length, complex loading max. | 760 mm |
| Wire length (standard tray) max. | 3000 mm |
---