Talk to an Expert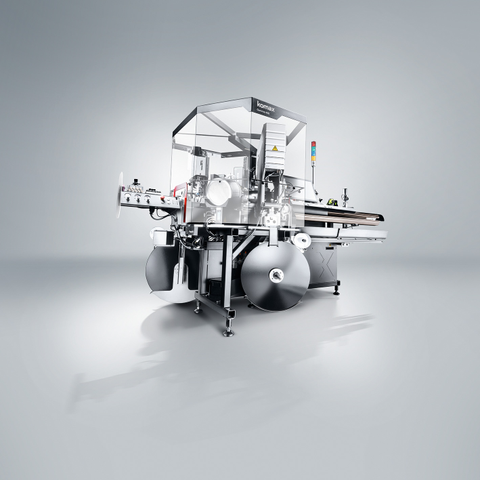 Crimp to Crimp
Gamma 450
Gamma 450 - the compact, fully automatic wire processing machine - processes crimps and seals on both sides with a wire cross section of 0.13 –4 mm².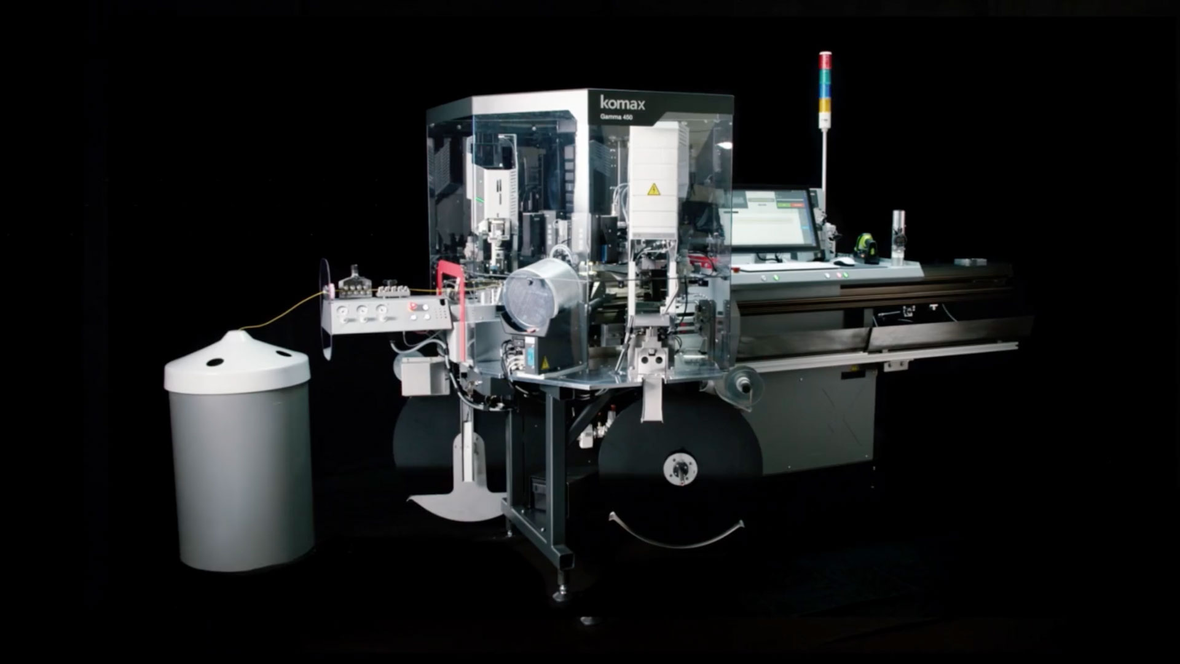 ---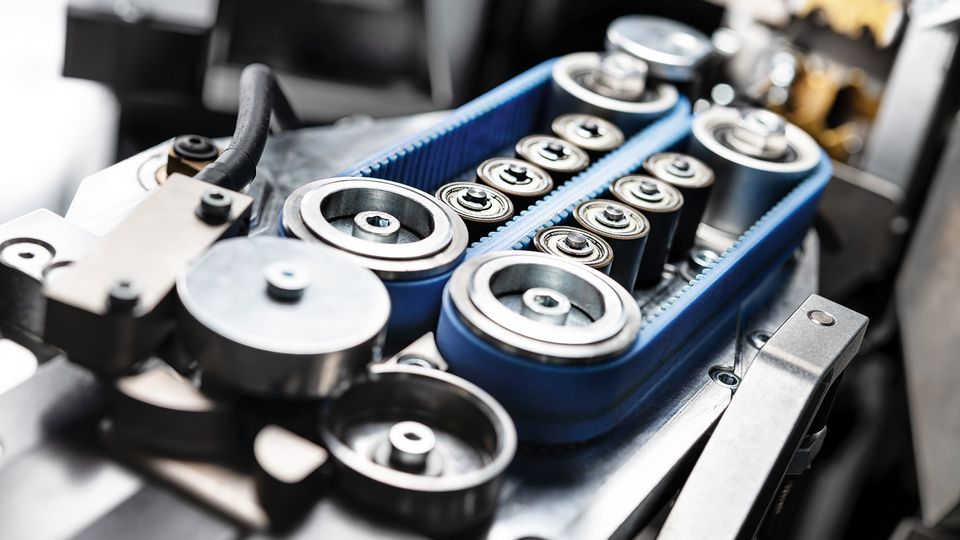 Quick setup and wire insertion without guide elements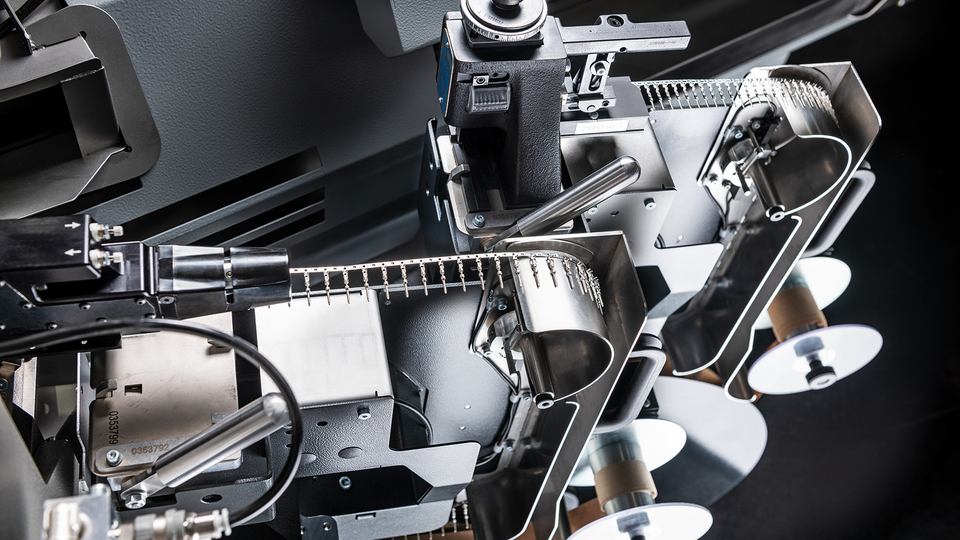 Optional: stationary tool and terminal reel quick changer
With the additional integrated STC manual changeover system, two crimp tools and terminal reels can be changed in the shortest possible time.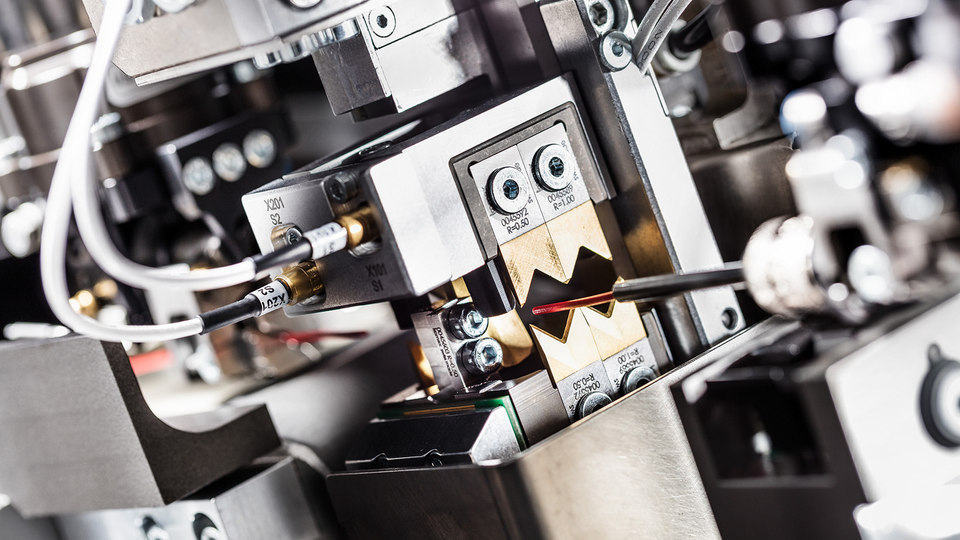 With the dual head double blade holder and ACD incision monitoring
With the dual head, the wires are cut precisely. The incision monitoring system checks the slightest contact of the blade with the conductor and sorts out the wires.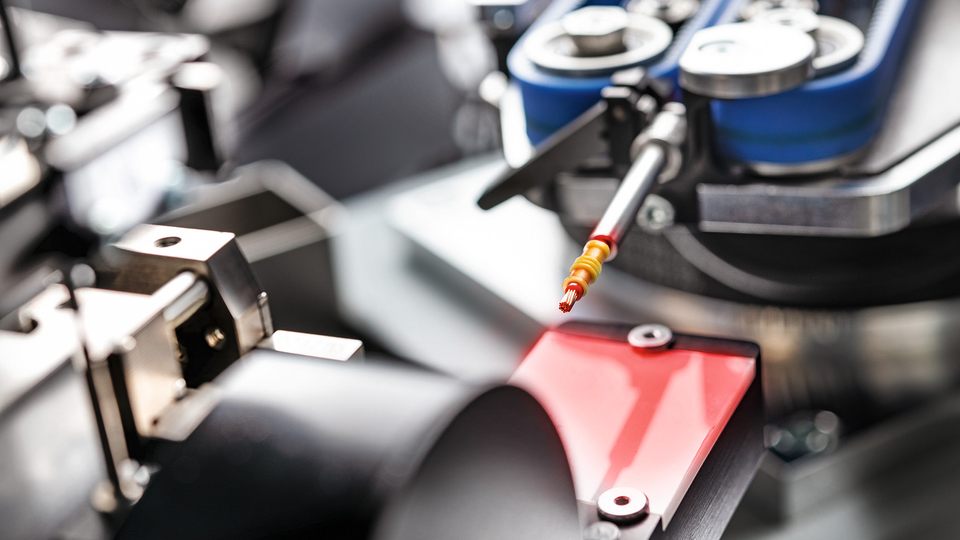 Optical quality control available with Q1250
To meet the most exacting quality requirements, the Q1250 strip quality monitoring system uses an optical sensor during operation to check every individual strand for defects.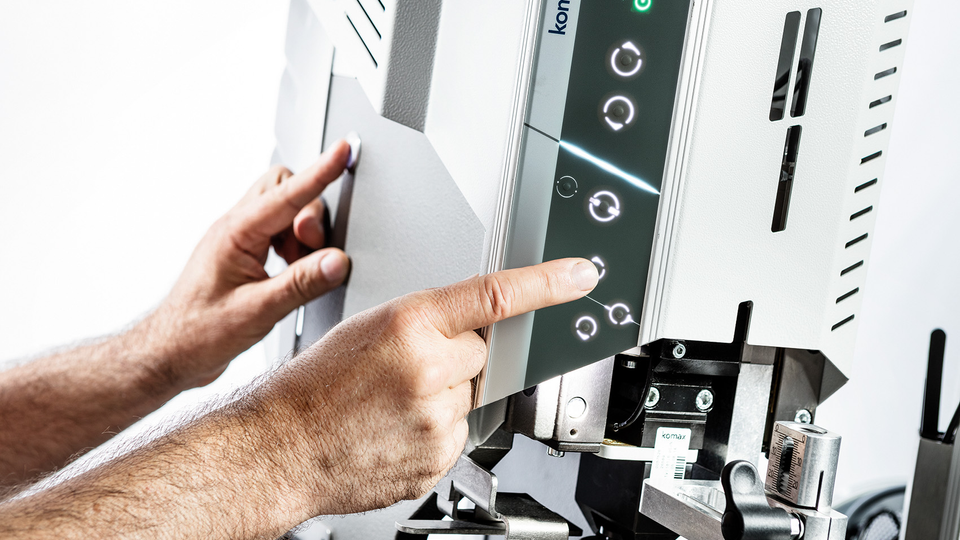 Simple operation and setup directly on the module
Like all fully-automatic machines, the Gamma 450 is easy to operate. The parameters and operation can be set up directly on the crimp module.
---
Gamma 450

specifications

| Specification name | Specification value |
| --- | --- |
| Wire cross section min. | 0.13 mm² |
| Wire cross section max. | 4 mm² |
| Wire length, single-sided processing min. | 60 mm |
| Wire length, processing on both sides min. | 60 mm |
| Wire length, processing on both sides (optional from) min. | 60 mm |
| Wire length max. | 65000 mm |
---