Talk to an Expert
Career with the global market leader
Students and graduates
Have you already graduated from university? You are ambitious and would like to advance in your career? With us, you can make full use of your skills and continue to grow. Find a wide range of career opportunities at Komax.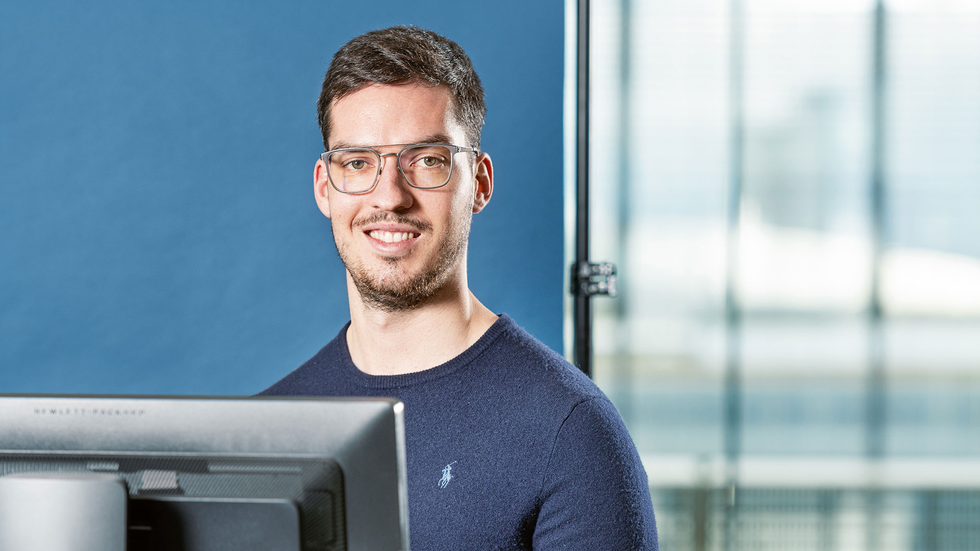 Komax is committed to developing you and your skills in an inspiring working environment, shaping our company, and creating a framework in which you can perform at your best. If you qualify for it, you will find various options for a specialist or management career with us.
We support engineers from all fields, computer scientists, business economists, and many other experts with specific training options on the job, internal and external training, challenging projects, international exchange in our globally active technology group as well as interdisciplinary teamwork at the vertical factory.
For students
We offer internships and mentoring of semester, bachelor, and master thesis for students. Implement your theoretical know-how into practice under expert supervision. We are looking for people who are curious, courageous and show initiative. Use this room for maneuver and get involved.
For graduates
You have graduated with a bachelor's, master's, or doctorate degree and are ready to assume professional responsibility? At Komax, we are committed to finding and promoting the most talented employees. Develop with us in an international environment and acquire the first-class know-how of a market and innovation leader and gain valuable experience. Komax knows the path to success. Let's take it together.
---
Your contacts