Talk to an Expert
New standard for innovative crimping
Autonomous wire processing within reach
The fully automated change of the crimp applicator is a groundbreaking step toward autonomous wire processing. With consistent top quality, it meets the most pressing needs of the industry and increases productivity by up to 50 %.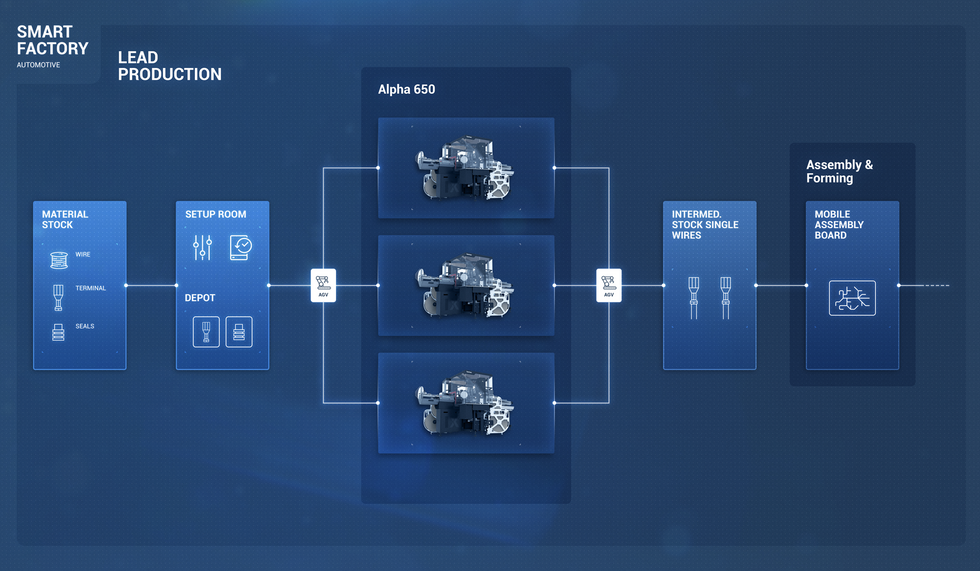 Automatic change of the crimp applicator eliminates bottleneck
The automotive industry is launching more and more models in an increasingly shorter period of time. For suppliers of wire harnesses, this means increasing their productivity. They are expected to deliver more 1a wire harnesses at the lowest possible cost, although the architecture of the harnesses is becoming increasingly complex due to additional vehicle functions. Up to now, the tried and tested solution to this has been outsourcing to low-wage countries. However, this solution is no longer satisfactory, as manual labor makes traceability difficult. Added to this is the desire of OEMs to bring the logistics chain closer to their plants. Furthermore, there is a lack of skilled workers. Automated wire processing solves the problem. 
50 % higher productivity and 100 % quality proven in a field test 
The alternative is fully automatic crimping, which is extremely appealing due to the latest technology. This is because the option of automatically changing the crimp applicator together with a crimp cassette eliminates the extremely time-consuming manual change-over. And this comes at exactly the right time, when terminals are becoming smaller and more difficult to install. 
A meticulously monitored field test with over 20,000 crimp applicator changes under real production conditions produced remarkable results: 
No deviations in important quality criteria such as crimp height, pull-out force and visual inspection 

Measurements verified up to 50 % higher output per shift. 
The operator completed crimp applicator and material changes within one minute. Assuming 10 change-over processes per shift, this results in a time saving of up to 2½ hours within an 8-hour shift. Time during which the machines are running. In addition, the minimized operator influence on the parts that touch the terminal extends their lifetime.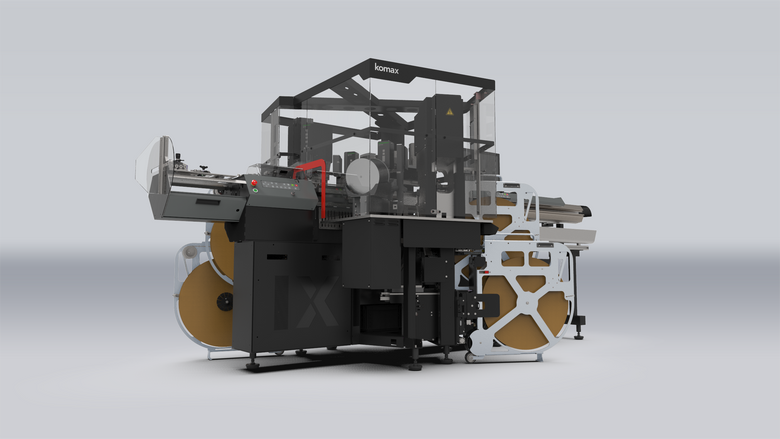 Full traceability in data-based production
In contrast to the manual change of crimp applicators and terminal reels, the new system ensures consistently high quality, even when crimping cassettes are exchanged between machines of the same type. This is made possible by the use of a centrally managed data pool that supplies uniform process parameters to the respective machine. 
In addition, the crimp cassette contains a unique ID tag, which makes the production of each product fully traceable. The new technology was developed jointly by TE Connectivity and Komax.