Parler à un expert
Ce contenu est disponible en deux langues : allemand et anglais.
Veuillez sélectionner la langue de votre choix.
Andreas Wolfisberg – a CFO with a cool head
Inside Komax
An era is coming to an end: After more than 32 years with the Komax Group, 27 years of which as CFO, Andreas Wolfisberg will be retiring in mid-December 2023. As of 1 October 2023, he handed over the CFO function to his successor, Christian Mäder. Before Andreas Wolfisberg leaves the company, the Komax Stories team took the opportunity to sit down with him and look back on the last few decades.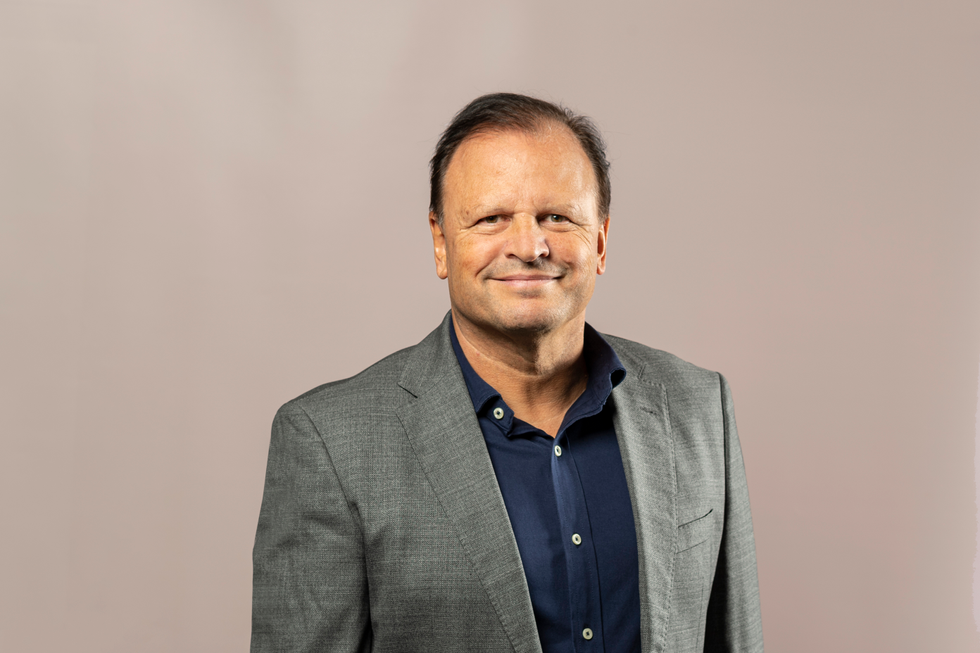 Andreas Wolfisberg, you've been with the Komax Group since September 1991. Can you still remember your first days at the company?
Yes, I remember them quite well. And it doesn't feel like it was all that long ago. 32 years ago there were two subsidiaries in addition to Komax in Switzerland – one in the US and one in Portugal. At the time, the Komax Group had around 250 employees and revenues of approximately 80 million Swiss francs. I found it interesting that we had no cost accounting and that the financial statements of the three companies weren't consolidated at the group level. So we just had pure financial accounting, most of which was conducted externally.
What were your first years at Komax like?
It was a really exciting time with lots of changes. That was when Max Koch decided to withdraw from operational activities and join the Board of Directors. From 1991 to 1996 we were able to introduce a finance and accounting system that lived up to its name, and we simultaneously began founding subsidiaries in the larger markets, such as France, Germany, Brazil, Singapore, and Japan. We also officially consolidated the financial results of the individual subsidiaries.
You were promoted to executive management in 1996 when you became CFO. What led to that development?
Max Koch decided to sell Komax in 1996 and opted for a management buyout. At that time, the Executive Committee consisted of CEO Leo Steiner, the head of production, the head of development, and the head of sales – financial accounting was like a neglected step-child. For the management buyout, the Executive Committee had to address many financial issues and figure out what the company was worth. So it was only logical to add a CFO to the Executive Committee.
And that's how they landed on you?
I was already managing the financial department at the time and was then promoted to the Executive Committee. This was announced during a staff meeting, so I found out at the same time as all the other employees. Afterwards, they gave me the official confirmation in my office – and it was only six months later that I received a new contract. That was something nice about how things were done back then. It was more pragmatic and less complicated than today.
Are there any highlights from your long Komax career that you'll look back on in the future?
One of them would certainly be the management buyout, since I learned so much in such a short time. Another fond memory for me is the IPO, when we were all present in Zürich on the first day of trading to see how the stock price would develop. I'd consider another milestone to be the founding of the pension fund in 2000, since it was a truly positive, sustainable solution we created for our employees in Switzerland. The new building in Dierikon completed in 2020 is also a highlight for me. On the one hand, because we had no accidents during construction and everything stayed within budget. And on the other, because we managed to create a very attractive work environment – just as we planned. The latest highlight has been the combination with Schleuniger. In the intense process leading up the final agreement, we were able to apply practically all the financial expertise we had developed in the last 20 years. It was like the financial icing on the cake.
There must have also been great challenges over the years …
There certainly were. The greatest challenges were definitely the two times we were forced to cope with massive drops in the volume of orders. In 2008 this was caused by the financial crisis. The second time was during the coronavirus pandemic, when we also had a very challenging time. It was important for me during those crises to not stick my head in the sand, but to analyze the financial situation in detail and work out scenarios with the Executive Committee for how the company could survive in the long term. In these 32 years I've learned that you shouldn't always see the glass as half-empty when things aren't going so well. In turn, you shouldn't be too euphoric during the good times. Just keep a cool head, don't mope around, and don't chase any pipe dreams. Stay down to earth.
What do you wish for the future of the Komax Group?
Of course I hope the Komax Group continues to be successful and achieve its goals as in the past. I hope it continues to offer our customers innovative solutions and remains an attractive employer. I also hope that the exchange and cohesion among employees will continue to be nurtured, and that the Komax spirit is preserved both locally and globally. It's crucial that everyone works towards the same goals and that pragmatic solutions are found to bring the company forwards. I wish all the success in the world, plenty of satisfaction on the job, and good health not just to the Komax Group, but also to all its employees.
Christian Mäder took over as CFO on October 1, and you enter retirement in mid-December 2023. What are your plans for the next phase?
I'll continue to carry out my responsibilities on my current board mandates for a few years and would like to exercise more in the future. I'm also excited to have more time for reading. I'm really interested in geography and history. I want to stay active in general and go to soccer games more often again. And of course I'll be following new developments at the Komax Group from a distance. I'm sure to be one of the first people to read the media releases in the morning when the annual and interim reports are released.
---
Contact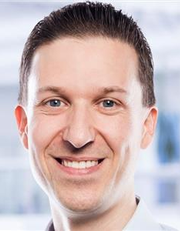 Roger Müller has been working for Komax since 2016. Transparent communication with internal and external stakeholders is a key concern for him.
---
Never miss a great Story
---