Talk to an Expert
Polymechanic EFZ
Shape your future
Polymechanics process orders and projects. They manufacture prototypes, workpieces, tools and devices for production or assemble devices, apparatus, machines or systems. As the global market leader in automated cable processing, we open up a fascinating world to you. With dedicated trainers and a good working atmosphere, we can offer you the apprenticeship you are looking for.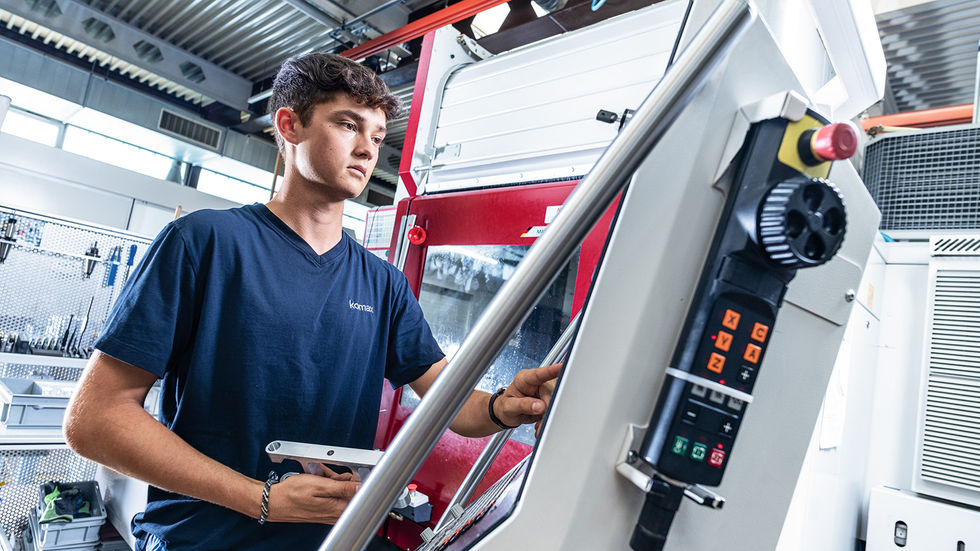 As a polymechanic, you manufacture workpieces, make tools and devices for production and assemble devices, apparatus, machines and systems.
Polymechanics work on orders or projects in collaboration with other specialists, create technical documents, build prototypes and carry out tests. They are involved in commissioning, planning and monitoring production processes, and they carry out maintenance work on production plants.
The in-company training consists on the one hand of basic training, which is broadly based, and on the other hand of in-depth training in at least two areas of activity. The choice of the fields of activity depends on our possibilities and your inclinations and abilities.
What you should know
Apprenticeship period: 4 years
⁠Next start of apprenticeship: August 2024
⁠Main training location: ⁠Komax AG, Riedstrasse 18, 6343 Rotkreuz (first year)
Komax AG, Industriestrasse 6, 6036 Dierikon (second year onward)
School: Emmen vocational school
⁠Way-up - apprenticeship possible: yes
What you do exactly
Parts manufacturing:

Manufacture simple and highly complex mechanical workpieces

Manufacture individual parts into assemblies for series production

Manufacture equipment, jigs and fixtures

Plan and document the manufactured workpieces

Program workpieces independently

Set up and operate CNC precision machines

Quality control of own workpieces

Assembly technology:

Assemble, adjust and commission assemblies and devices

Assistance with pre-assembly and final assembly

Work with electromechanical components, motors, cylinders and valves according to instructions and supplier data sheets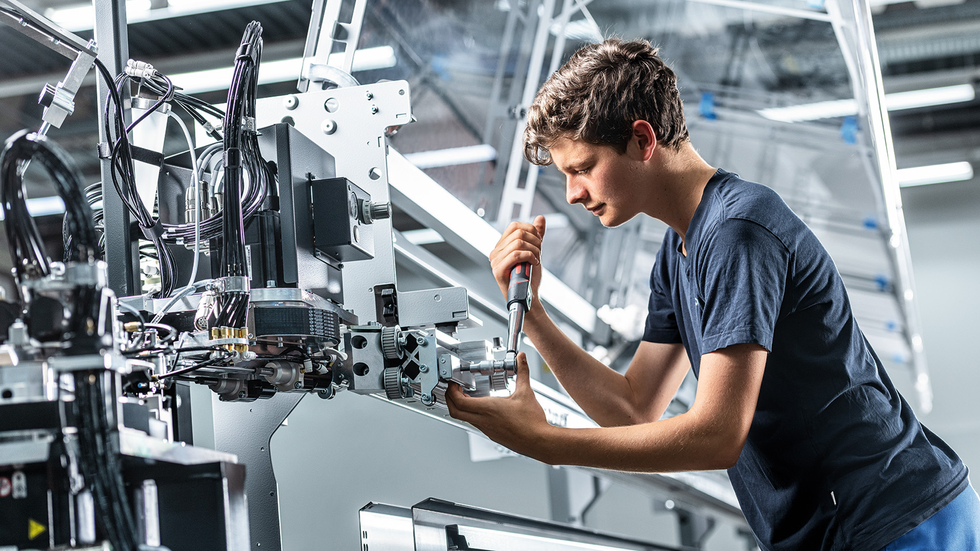 What you should bring with you
The focus is on the technical/craft direction, so an interest in this area is an advantage. At Komax, we also offer optimal conditions for women to succeed in STEM professions (mathematics, information technology, natural sciences and technology).
School requirements
Secondary school level B with good to very good grades

Good performance in mathematics and science subjects
Personal requirements
If possible experience in technical drawing

Interest and very good performance in mathematics and physics

Interest in technical contexts, metalworking and machines

Manual dexterity

Systematic way of working

Good imagination

No allergies to metals, fats and oils

Pleasure in working in a team
---
Contact us!