Talk to an Expert
Maintenance Specialist EFZ
Shape your future
With their work, operational maintenance specialists contribute to maintaining the value of buildings and ensure operational safety. With their versatile craftsmanship, they are responsible for the smooth operation of public buildings and private industry. As the global market leader in automated cable processing, we open up a fascinating world to you. With dedicated trainers and a good working atmosphere, we can offer you the apprenticeship you are looking for.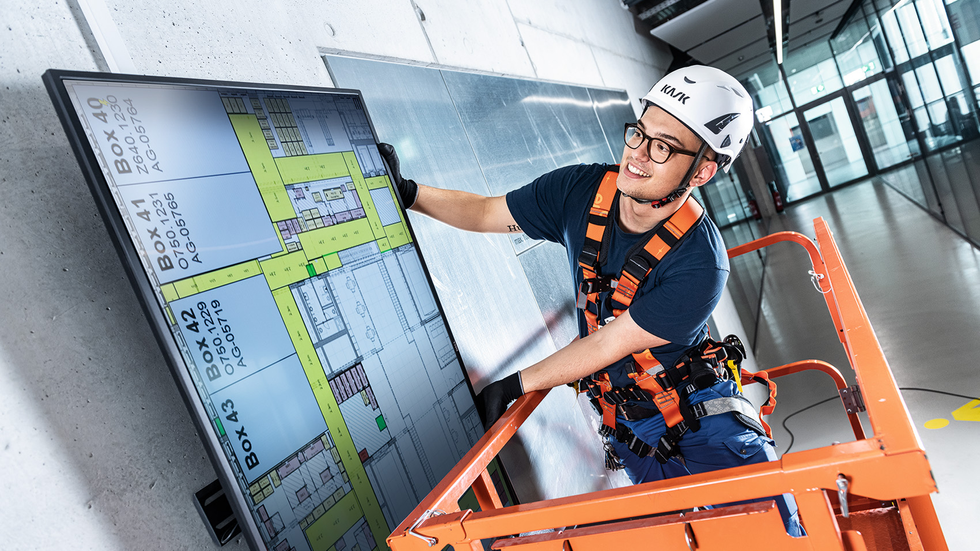 As a specialist in operational maintenance, you ensure smooth operations in public buildings and in private industry. You are responsible for the daily maintenance of real estate, roads and green areas.
Maintenance specialists are versatile generalists for the efficient and ecological cleaning of buildings and their surroundings, for maintenance and control work on building services, for simple repairs to building structures and paths, for green maintenance of lawns, hedges and indoor plantings, for waste management, environmental protection and energy-saving measures. As all-rounders with versatile manual skills, they are a bit of everything: cleaning specialists, road builders, gardeners, forestry workers, electricians, mechanics, plumbers, carpenters and warehouse managers.
With their work, they help maintain the value of buildings and ensure operational safety.
What you should know
Apprenticeship period: 3 years
⁠Next start of apprenticeship: August 2024
⁠Main training location: Komax AG, Riedstrasse 18, 6343 Rotkreuz
School: Vocational schools Giswil and Sarnen, Obwalden
What you do exactly
Maintenance, cleaning and servicing

Control and maintenance of heating, ventilation and electrical installations

Cleaning of floors, windows and sanitary installations

Replacing plugs, locks, fuses and lighting fixtures

Simple masonry, painting, carpentry and gardening work
What you should bring with you
School requirements
Secondary school level C with very good results or secondary school level B
Personal requirements
Pleasure in practical activities

Manual dexterity

Flexible and reliable

Pleasure in working outdoors

Interest in nature and plants

Interest in equipment and building technology

Physical resilience
---
Contact us!