Talk to an Expert
ICT Specialist EFZ
Shape your future
As an ICT specialist, you will be the interface between our company-specific hardware and software and users, enabling you to act quickly and to a high standard of quality when it comes to installations and support. As the global market leader in automated cable processing, we open up a fascinating world to you. With dedicated trainers and a good working atmosphere, we can offer you the apprenticeship you are looking for.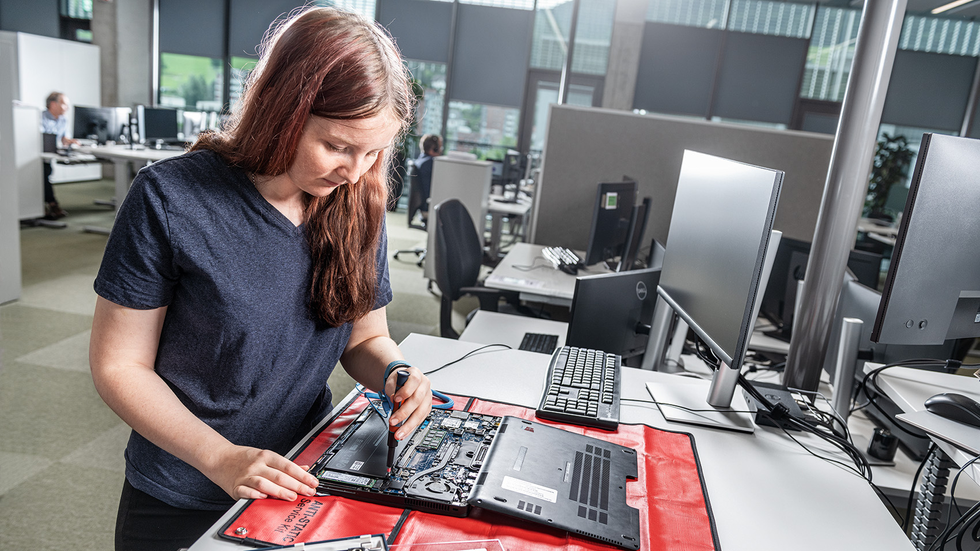 As an ICT specialist, you are our link between people and computers. Whether it's a planned installation or an unplanned support case - you can act quickly and with high quality, because you know the company-specific hardware and software inside out.
Independently or as part of a team, you will support our internal users. In the first year of your apprenticeship, you will work in our training workshop with other apprentices in the team. In the second year of your apprenticeship, you will move to the internal IT department.
What you should know
Apprenticeship period: 3 years
⁠Next start of apprenticeship: August 2024
⁠Main training location: ⁠Komax AG, Riedstrasse 18, 6343 Rotkreuz (1st year of apprenticeship)
Komax AG, Industriestrasse 6, 6036 Dierikon (from 2nd year of apprenticeship)
School: Sursee Vocational School
What you do exactly
Installation of software and hardware

Extension of device configurations

Working in IT support

Supporting users in the use of ICT equipment

Maintenance of ICT end devices

Carrying out smaller, exciting projects
What you should bring with you
The focus is on the technical/craft direction, so an interest in this area is an advantage. At Komax, we also offer optimal conditions for women to succeed in STEM professions (mathematics, information technology, natural sciences and technology).
School requirements
Completed secondary school level B or higher

Interest and good performance of the languages German and English

Good evaluation for work and social behavior
Personal requirements
Enjoy working in a team

Good manners and communication skills

Customer orientation

Independence

Technical understanding

Reliability and exact way of working

Motivation and willingness to learn

Pleasure and great interest in dealing with IT technology
---
Contact us!