Talk to an Expert
Organization
Ensuring good corporate governance is very important to Komax. Objectives in this area include safeguarding company value and success in the interest of customers, shareholders, staff, creditors, suppliers and the public, as well as the provision of transparent, rapid and simultaneous information to all stakeholder groups.
Major Shareholders
| Shareholder/shareholder group | Number of shares 07.09.2022 | Share in % 07.09.2022 ¹ |
| --- | --- | --- |
| | | |
| | | |
| | | |
| | | |
¹ The calculation is based on the 5,133,333 registered shares listed in the Commercial Register as at 30 August 2022.
² Notification of breach of 20% threshold on 6 September 2022.
³ Notification of position falling below 5% threshold on 1 September 2022.
⁴ Notification of position falling below 5% threshold on 13 March 2018.
⁵ Notification of breach of 3% threshold on 24 March 2021.
---
---
Board of Directors
The Board of Directors comprised six individuals. Other than the Chairman, no member of the Board of Directors was a member of the Executive Committee in the three financial years prior to the reporting period, and no member of the Board of Directors has any material business relationship with any Group companies.
Committees
Within the Board of Directors, there are two committees that are exclusively made up of non-executive Board members.
Audit Committee
David Dean (Chairman)

Kurt Haerri

Mariel Hoch
Remuneration Committee
Roland Siegwart (Chairman)

Beat Kälin

Andreas Häberli
---
Executive Committee
Risk Management
The risks associated with the Group's commercial activities are systematically identified, analyzed, monitored and managed through an institutionalized risk management function. These risks are amalgamated into groups according to their nature, namely general external risks, business risks, financial risks, risks arising in connection with corporate governance, and IT risks. The Executive Committee is responsible for the operational side of risk management, whereby specially appointed process owners are assigned responsibility for the management of key individual risks. These process owners take specific measures and monitor their implementation. Every year, the Executive Committee informs the Audit Committee of the risks identified and measures taken as part of risk management activities.
---
Management transactions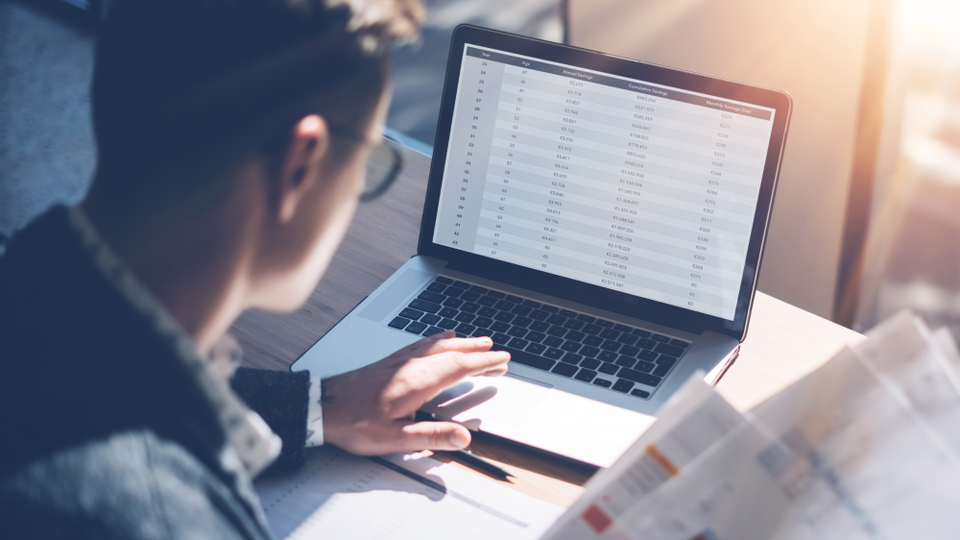 ---
Code of Conduct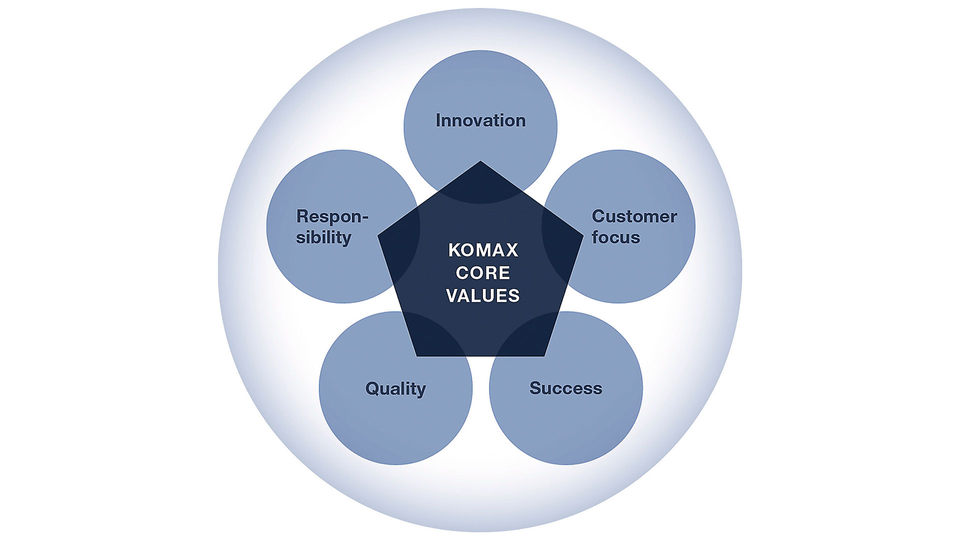 The five core values
All employees of the Komax Group are bound by the values and Code of Conduct. They are required to act as role models and to "live" and adhere to the values and rules of conduct. This means that, in various situations, there are specific questions employees will be called upon to ask themselves. Such as: Is what I am doing in line with the Code of Conduct? Are my actions appropriate and can I take responsibility for their consequences? Is the decision I am making in the long-term interests of the Komax Group?
Reporting breaches of the Code of Conduct
Breaches of the Code of Conduct are not tolerated anywhere in the Komax Group and will result in appropriate consequences for offending employees. This applies both to those who have broken the rules and all those who knew about the breaches but failed to report them.
Those who become aware of such breaches must report them immediately to their direct line manager or next most senior line manager, or to the HR department. Alternatively, the independent external whistleblowing service can be contacted (codeofconduct@ssrlaw.ch).
The Code of Conduct, which is available in 16 languages, is a valuable guide for Komax employees in their day-to-day work. It is built on the ethical principles Komax has been applying for many years. The Code of Conduct defines general rules of conduct and addresses issues such as equality of opportunity, conflicts of interest, health and safety, and sustainability. In addition, it defines the five core values – innovation, customer focus, success, quality, and responsibility – that constitute a key component of the Komax Group's identity.
Downloads